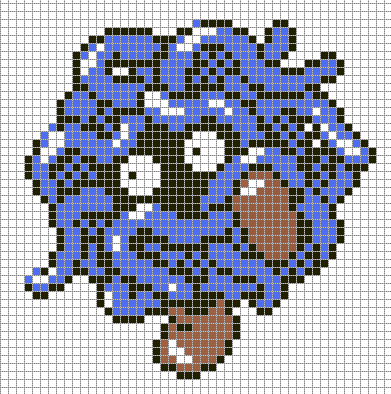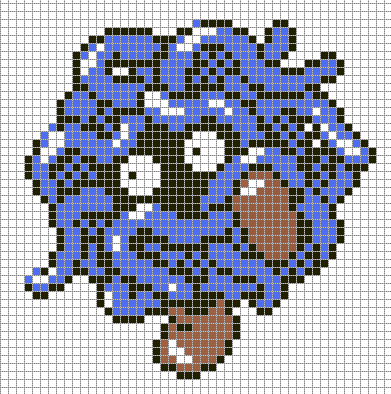 Pokemon from the game Pokemon yellow. Placed in grid format to make it easier for pixel-arters to create on minecraft, in hama form, cross-stitch or other form of non-isometric pixel art.
Colour enhanced from the original.
(All rights belong to nintendo)





LIKE THIS PIXEL ART? Visit

for more grids just like this! Pokemon, Zelda, Mario, and much much more!!