Journal Entry:
Thu Oct 30, 2014, 6:30 AM
Woot! This spring I licensed some of my work to VAC (Velvet Acid Christ) for their new compact disc and album, "Subconscious Landscapes" which was released a few days ago on October 25. They had offered posters, t-shirts, signed merchandise and etc (no longer available) with my art as part of their pledge music drive leading up to the release. VAC's genre of music is Industrial Trip-hop Trance, EBM, Techno, Goth and Darkwave. You can order the CD, Album or MP3's here
www.velvetacidchrist.com/2014/…
. The VAC website is here
www.velvetacidchrist.com/
and their facebook page is here
www.facebook.com/VelvetAcidChr…
It was a good experience working with Bryan Erickson of VAC and Joe
Schulthise of Metroplis Records www.metropolis-records.com/.
I had to use the 'big render' feature in MB3D on "Industrial Contamination" as it is an inherently noisy image, though not obviously so if viewed at reduced resolution. I believe I rendered it about 1.1 gigapixels (34,560 X 34,560 to smooth it out and then used tripple anti-alias for the finish image.
Below are a few images of the finished artwork, one of them including upcoming show dates in the US.

And also the 4 original images that I licensed for the project...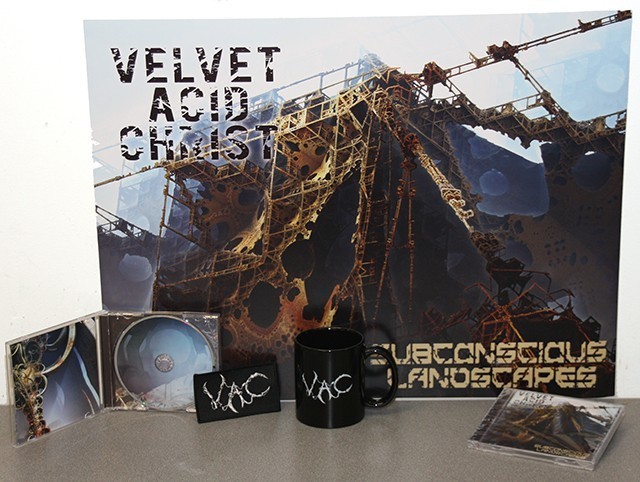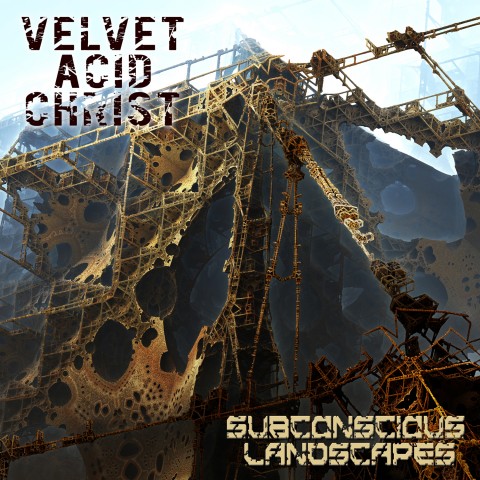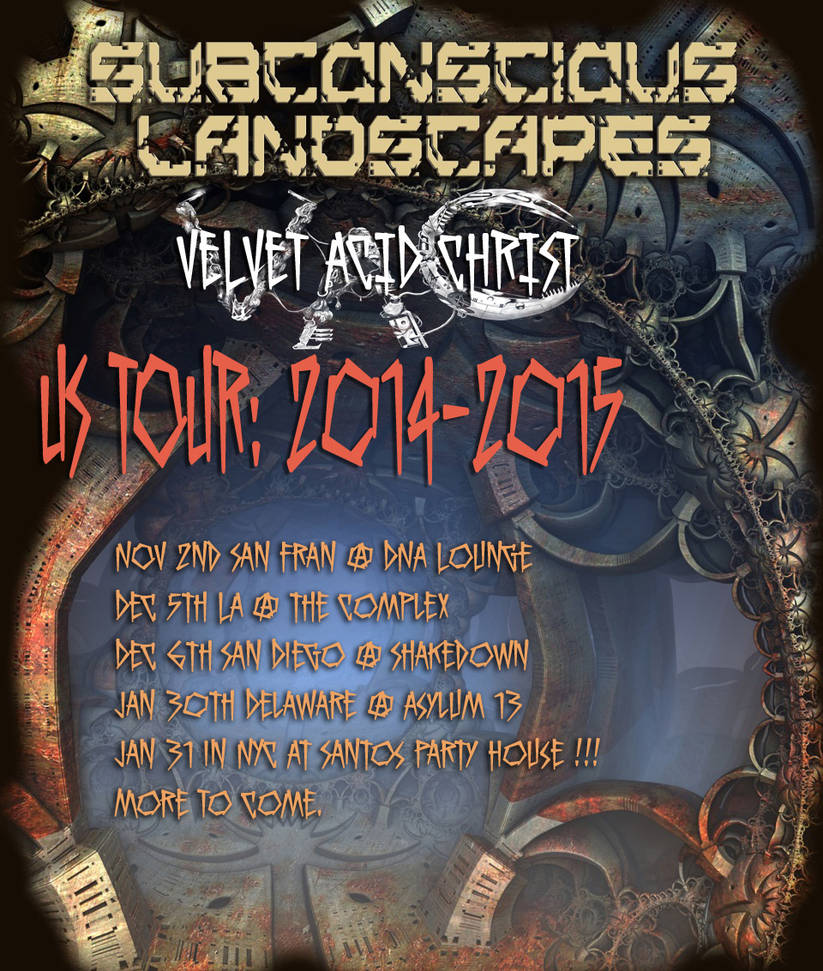 Industrial Contamination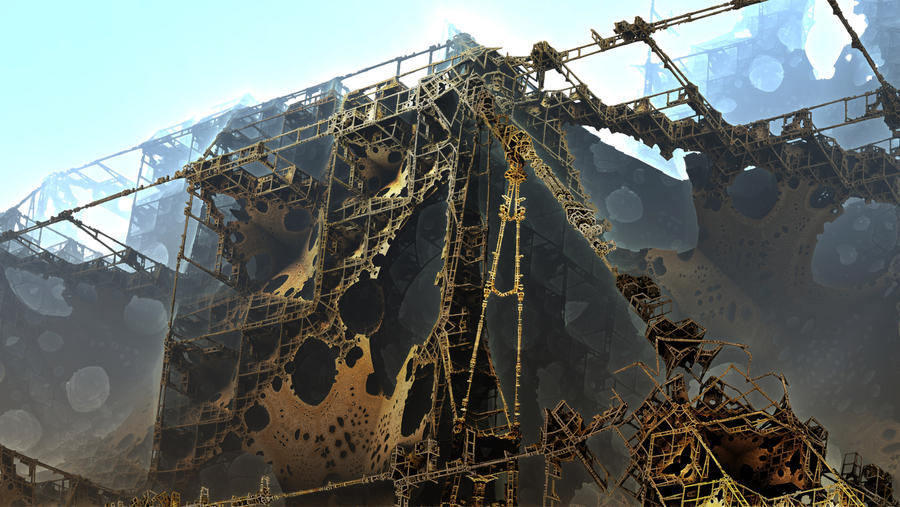 Ornate Support Column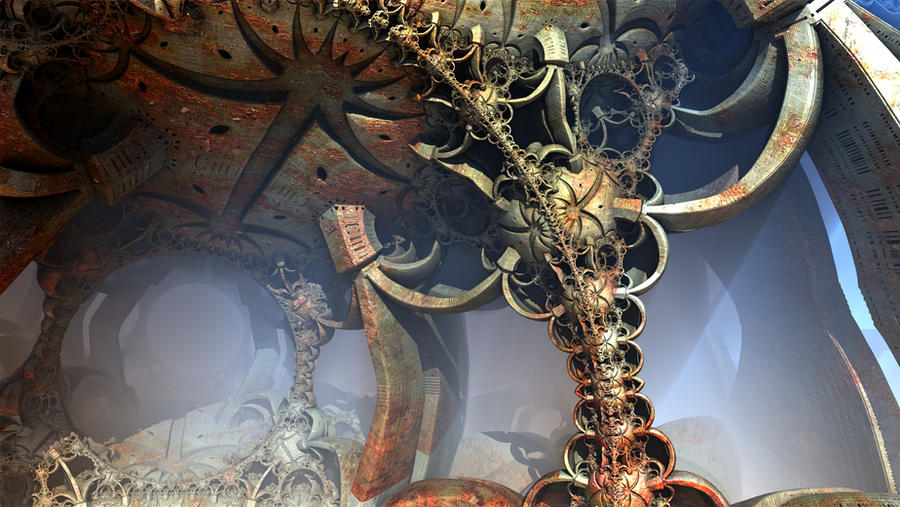 Deep Core Drillers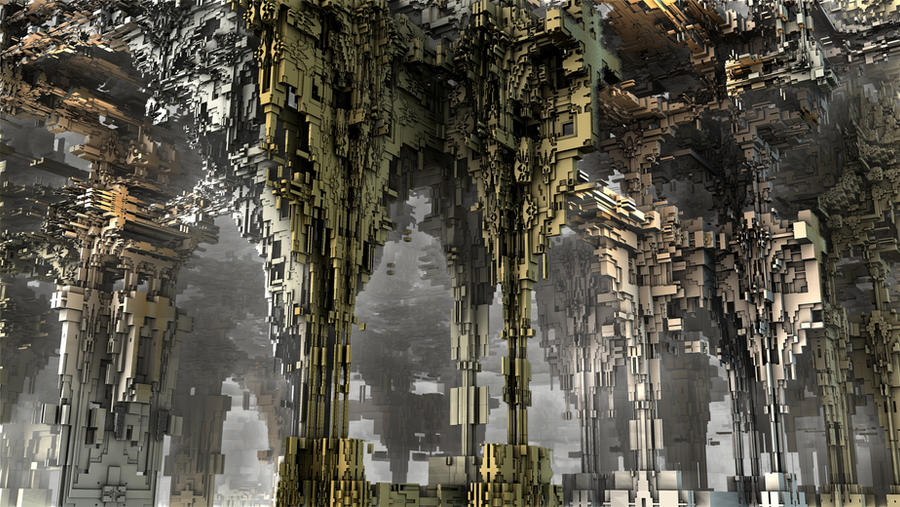 Sunlit Crustacean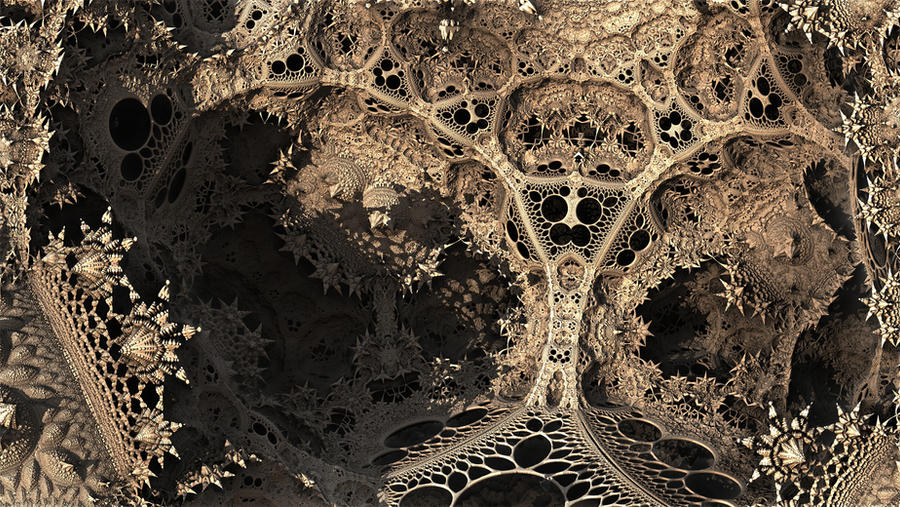 Listening to: Nothing
Reading: Breakthrough
Watching: Haven, Supernatural, Sleepy Hollow
Playing: Minecraft, Dead Island, Skyrim
Eating: Nothing
Drinking: Coffee