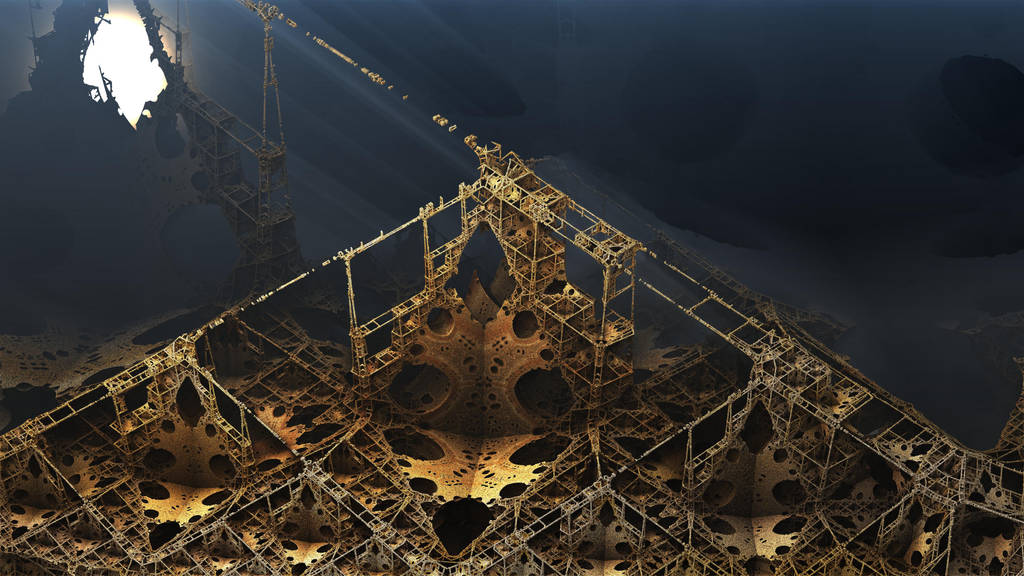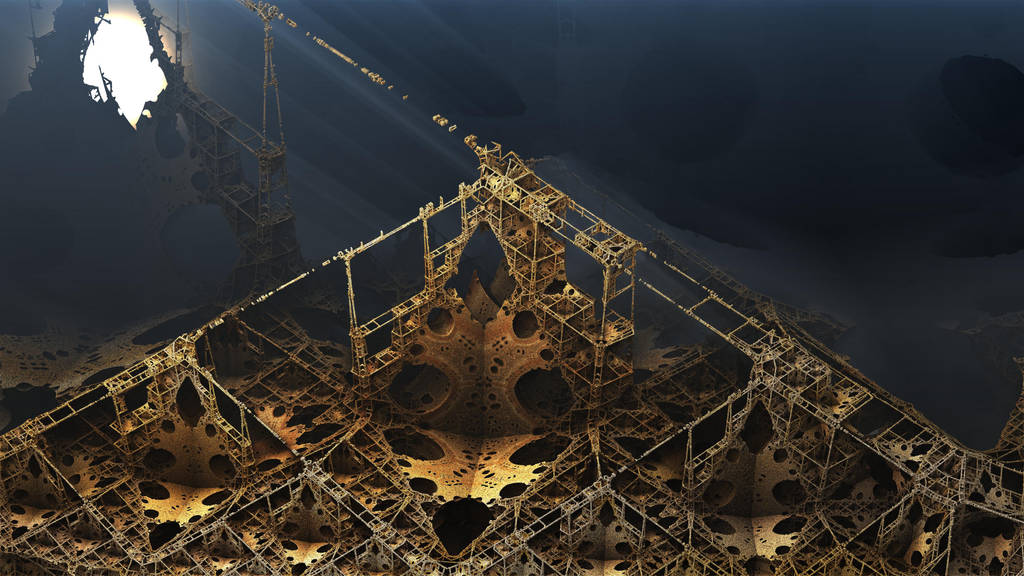 Watch
Made with Mandelbulb 3D using Amazing Surf and _RotatedFolding

I see the skeleton of the Titanic, or the prow of a war ship at the bottom of the ocean. Great atmosphere and mood by the contrast between the upper and lower part of the image.
Reply

Rust and Neglect takes its toll over time! Fantastic Render Hal!
Reply

wow it reminds me of a shipwreck under the sea

Reply

Thanks Patty. We're thinking along the same lines, I was thinking it looked like something in a cave perhaps...
Reply

Reply

Thanks Brent. I'm kind of liking the abstract or mysterious feeling of the negative fog look combined with volumetric lights. It's actually a little easier than volumetric alone...
Reply

Reply

Positively wondrous!! The lighting and DOF create the perfect dramatic atmosphere for your extraordinary structure - along with your perspective, all made me pause to absorb how artful your construct is. You seriously 'set the bar' sky high!!! Definitely a favorite!!
Reply