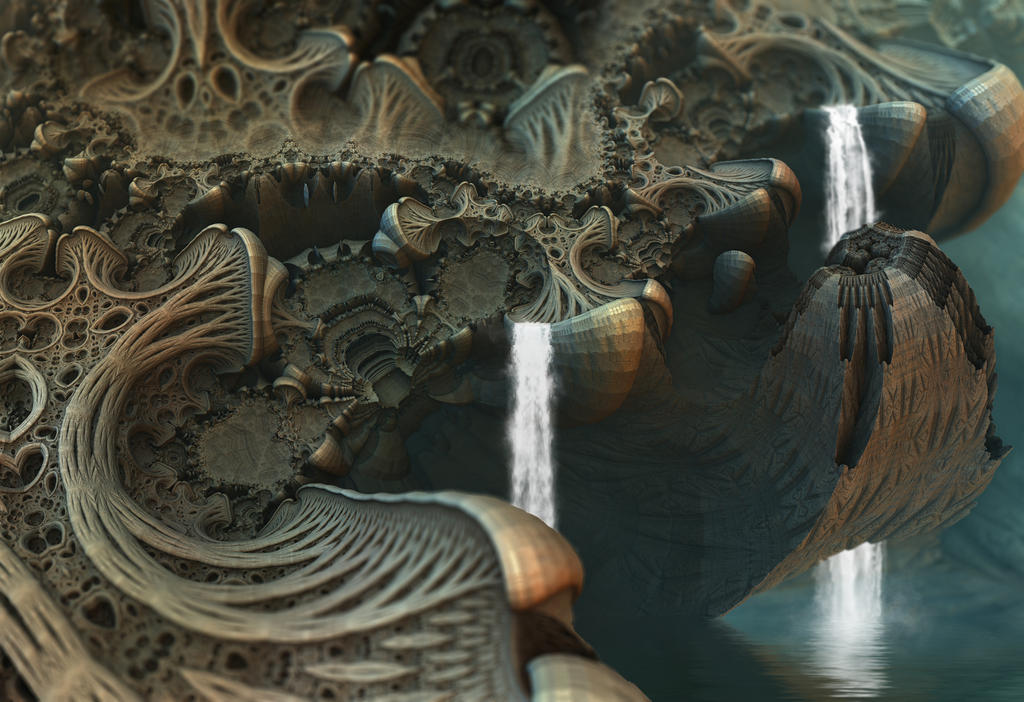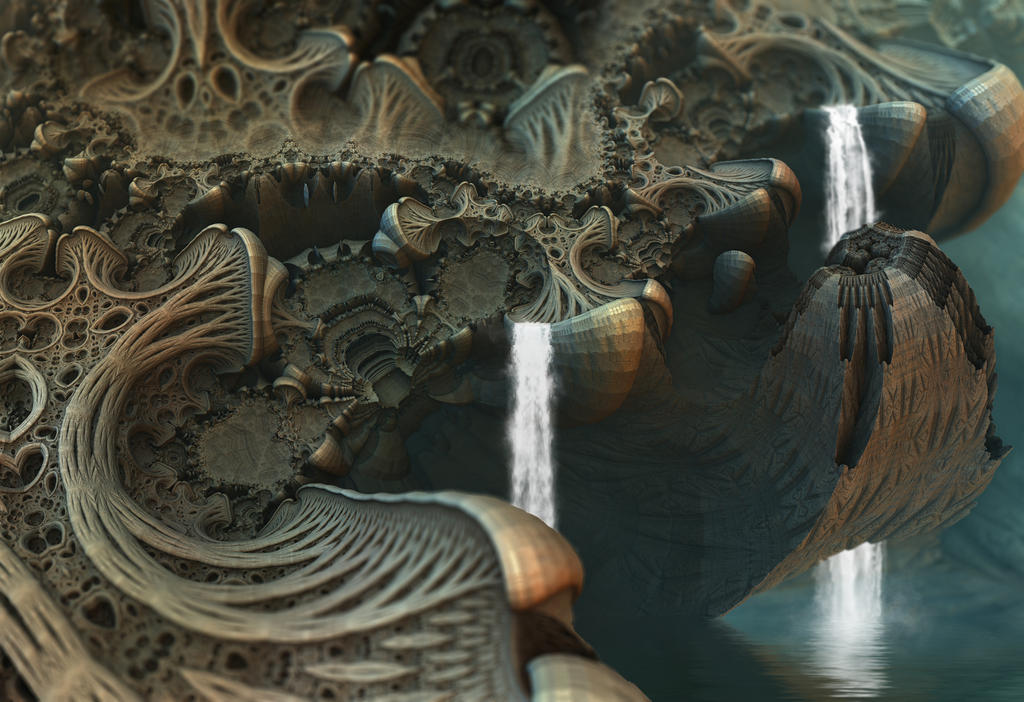 Watch
Guardians Of The Galaxy Vol 2 Ego planet underground. This is just some similar geometry as what I submitted to Marvel~ These similar shapes were used in a few shots in the movie, including the one below. It's a terrible screenshot, the scene is blurred because it's an action scene where Peter Quill gets knocked on his ass by Daddy Ego. The 'Mushroom' shape is in the foreground so out of focus. It's amazing how much better this scene looked on Bluray as compared to standard DVD. It's a different aspect ratio as well as much brighter, rich looking and clear.

Reply

Reply

EXCLNT

Reply

Ever since I started doing Fractal about 10 years ago I watch for how Fractals are used in SciFi movies. They are the natural building blocks of all on this Planet so it only makes sense they would be the building blocks of the Universe. I seen fractals used prolifically in today's scifi but but the other day I watched a short on fractals that were used back in SciFi's of the 50s and even earlier Fractal art has been around so long and so and used so much in all media it surprises me so limited a number of people know what they are how they're made and how integral they are to life...just thinking...like I always say sometimes "If mathematics is the Universal Language wouldn't that make Mathematically derived Imagery the Universal Art Form"
Reply

You certainly have a point. One of the first films I though used them was 2001: A Space Odyssey (1968), but even then I wasn't sure.
Reply

I was wondering if you were going to contribute to the new movie! Cool! You'll have a house in Hollywood soon! LOL
Reply

Now that Trump's Disney buddies have a political stick up their ass, there may not even be a third movie. But I didn't really expect to be asked to work on the next one anyway~

Reply