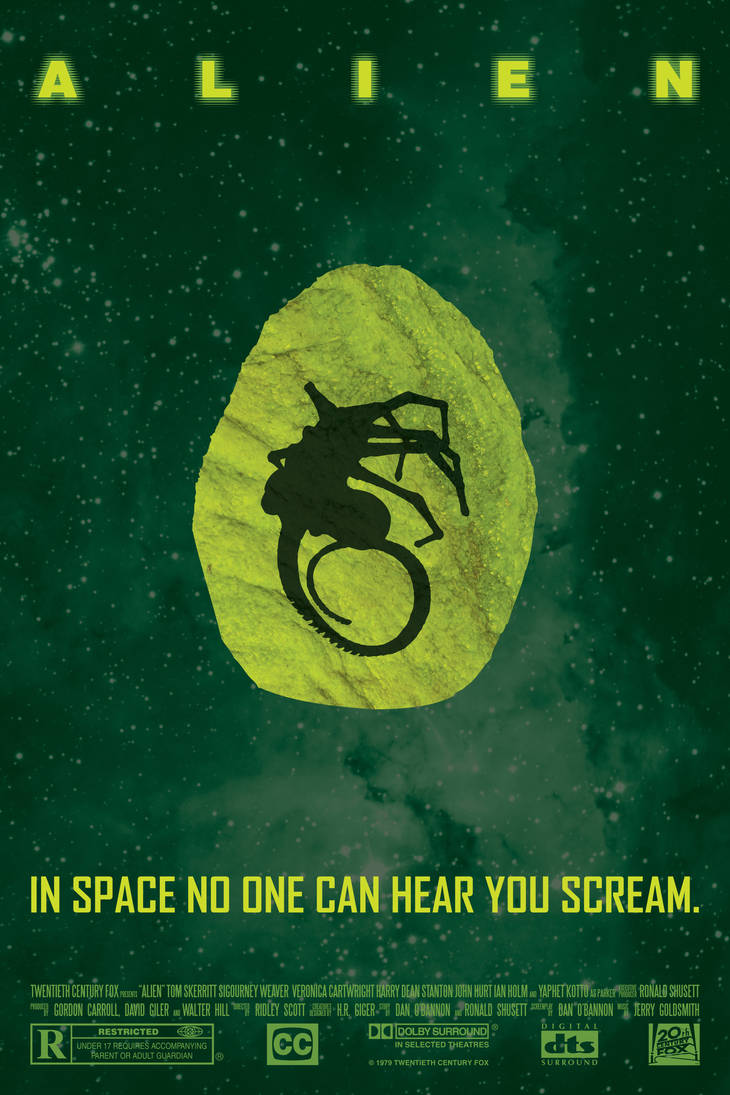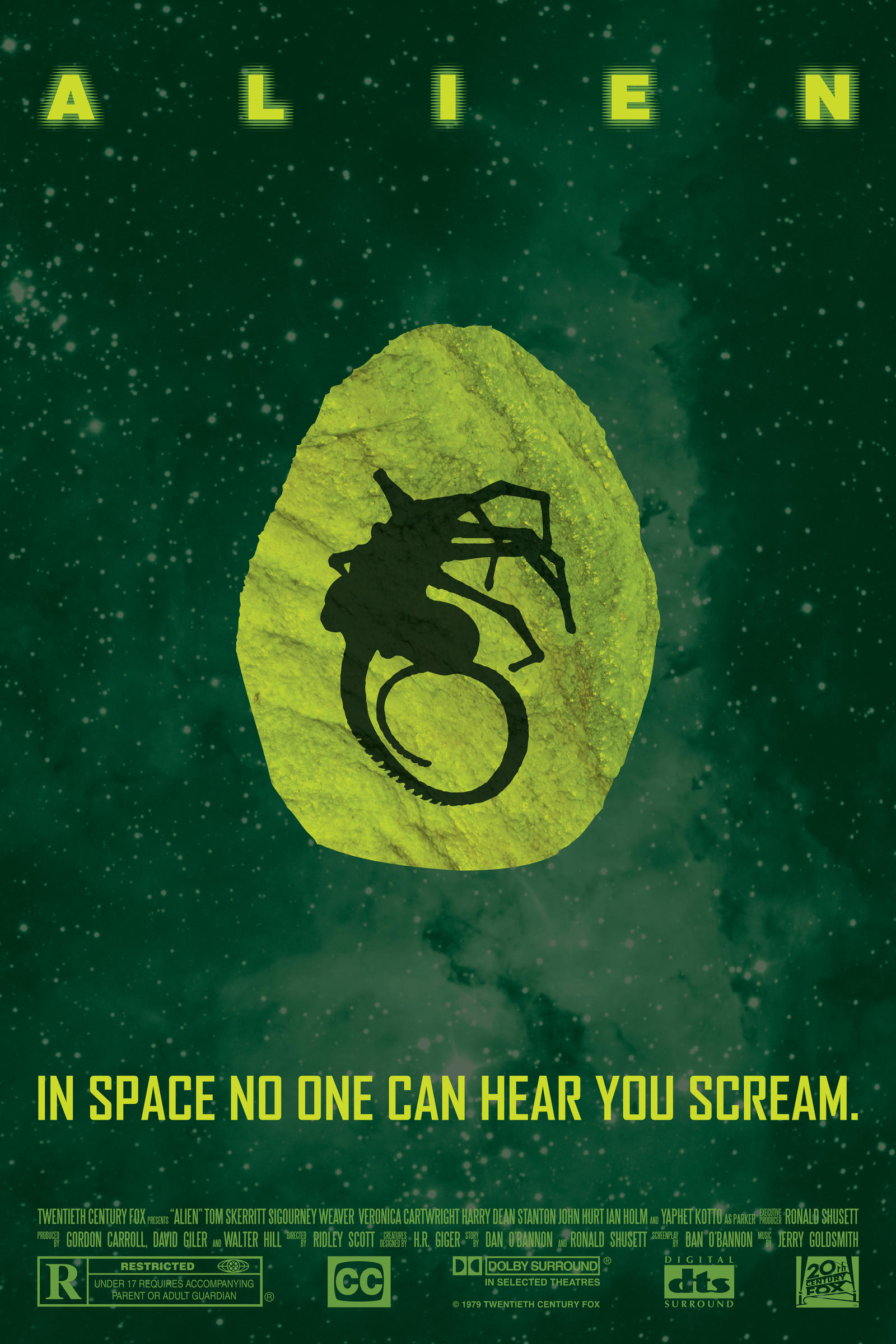 Watch
First in a series of three 24"x36" posters for the Alien films.
This was an assignment for school and I was given 4 obstructions to abide by. They are as follows:
1. I could not use the color black.
2. Each poster must contain a transparent or translucent element (on each poster, the lightest object in the center will be printed on vellum which will be mounted to the back of the poster allowing it to be illuminated from behind).
3. All non-text elements must have a texture applied to them.
4. I was not allowed to use any fonts already installed on my computer.