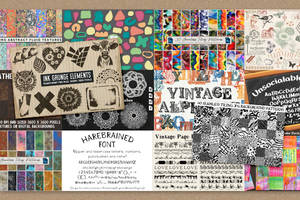 HG Designs Subscriber Area
Lots of high resolution goodies for graphic design including textures, photoshop brushes, seamless patterns and more.
---

PS Patterns - Of all things fleshy
Description
Here are 10 seamless Fleshy, fatty and gory patterns for Photoshop, made in photoshop.
All 10 Patterns are larger then the image when using, so re-sizing for smaller images may be needed.
Feel free to use these how ever you want, no need to ask.
• Used them? Why not donate some points as thanks!

• See my gallery for more resources as well