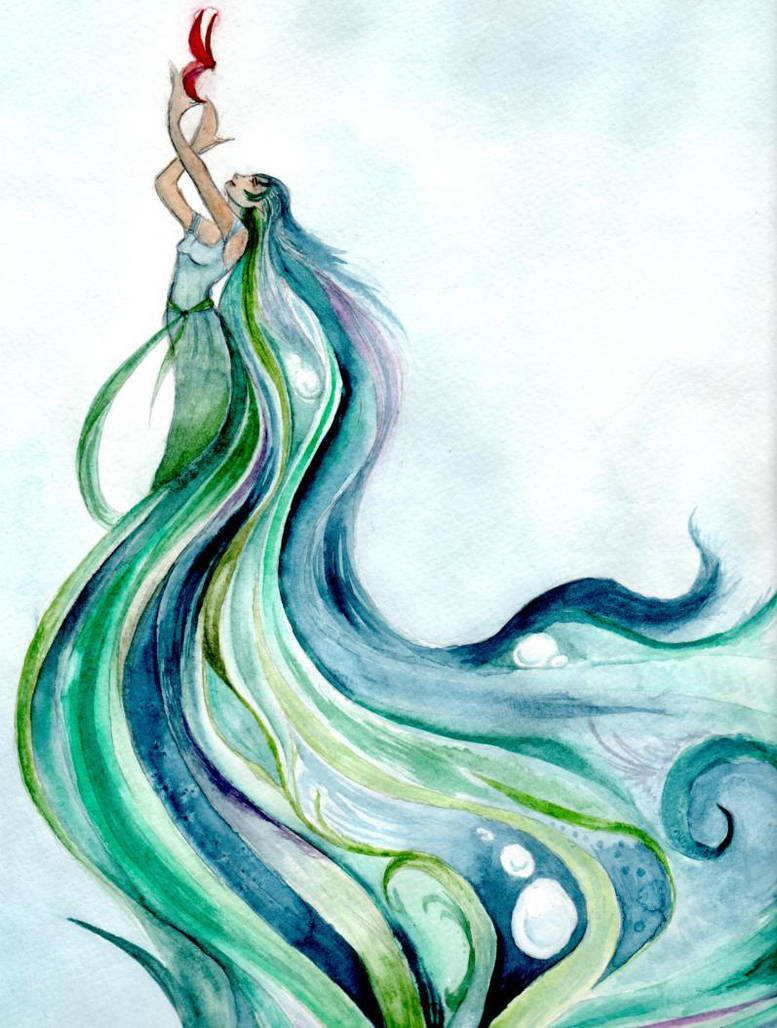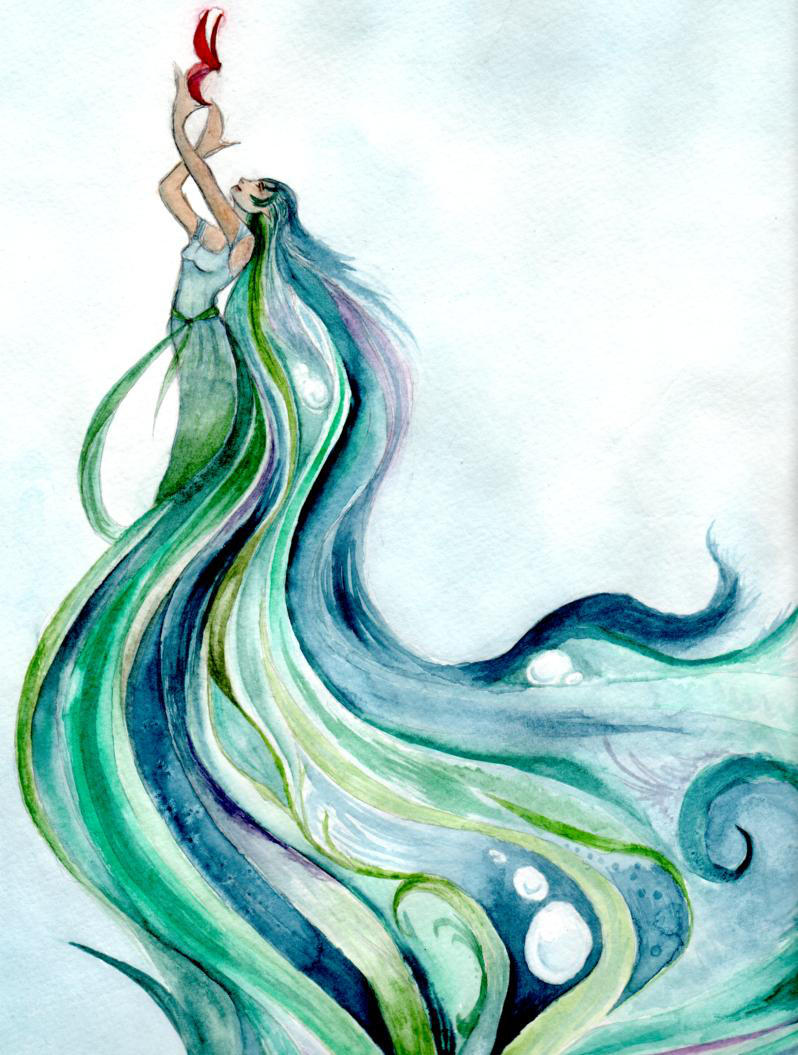 Watch
Watercolor, 12? hours.
For the Teitho contest: 'First Meetings'. the first meeting of the Lady Uinen and a butterfly. Probably occurred sometime in the First Age, in the Spring of Arda. From the Wikipedia entry on Uinen:
'Uinen is a Maiar spirit known as "The Lady of the Sea".
Her hair lies spread throughout all waters, and her love is given to the creatures that live in salt streams and also the weeds that grow there...'
Hope that clears a few things up. This is my first watercolor with a (somewhat) successful skin tone, so WOOT!


Reply

This is just...just...I have no words to discribe it.
Beautiful. Gorgeous. Sublime!
Nope, those words still don't quite cut it.
Reply

Lady Uinen is my favourite Maia! (probably because she saved Elendil)
Great job!! It's so cute how she wants to play with the little butterfly!

Reply

I have no clue what this is about, but it is pretty.

Reply

Reply