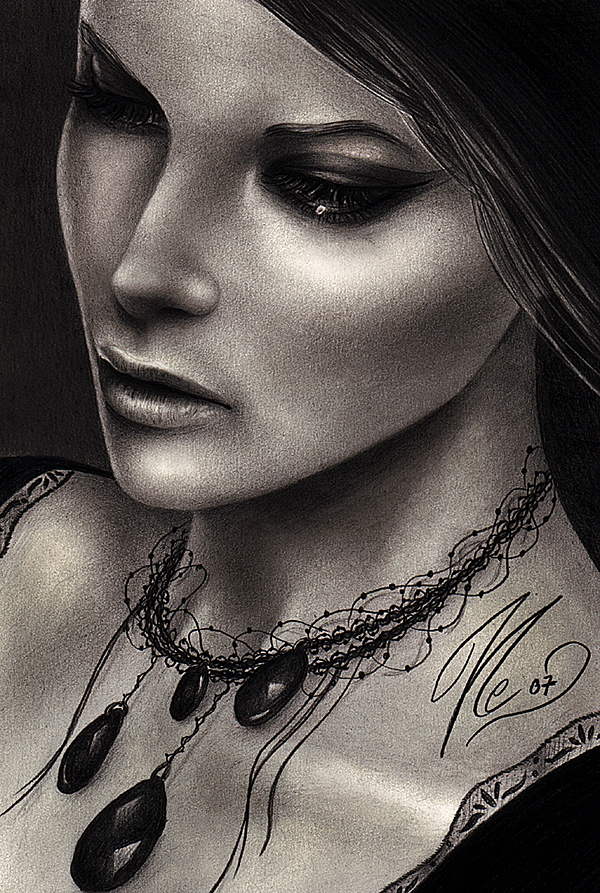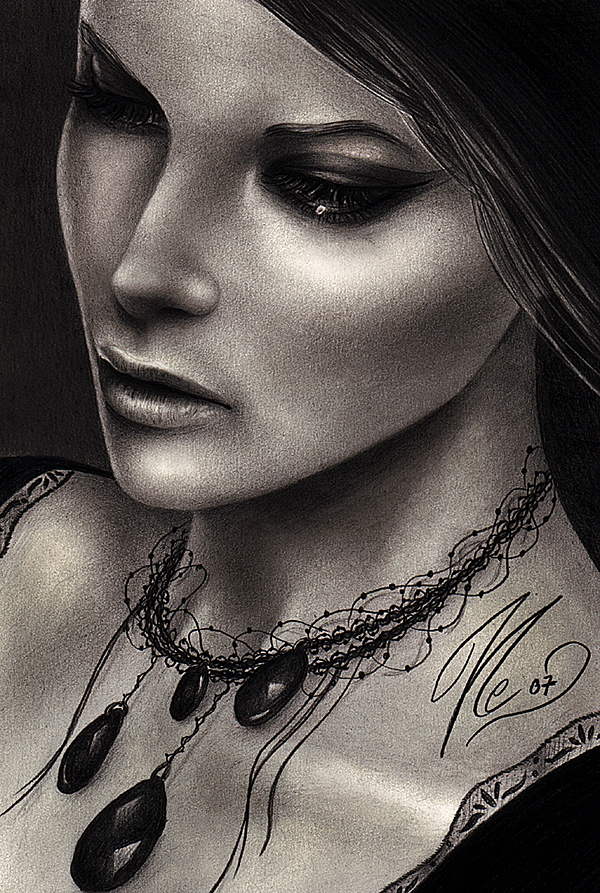 ... and the tears won't fall.

Material: graphite on bristol board.
Time: don't know, did this on and off
Size: A4
Ref: a necklace I own which has been altered a lot for the drawing, pose from my own stock.

Not really finished, but that doesn't matter to me, I won't do anything more on this.
The tear is wanted, it shouldn't look like a real tear, more like a stone which won't fall from the heart in a symbolic way...