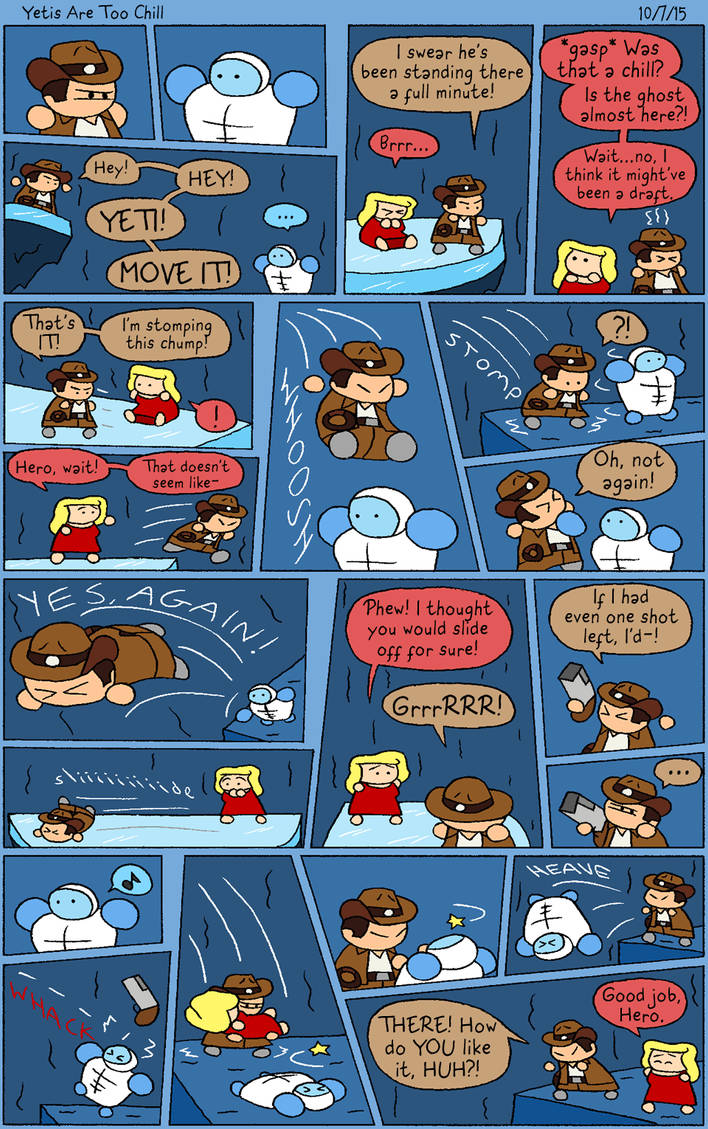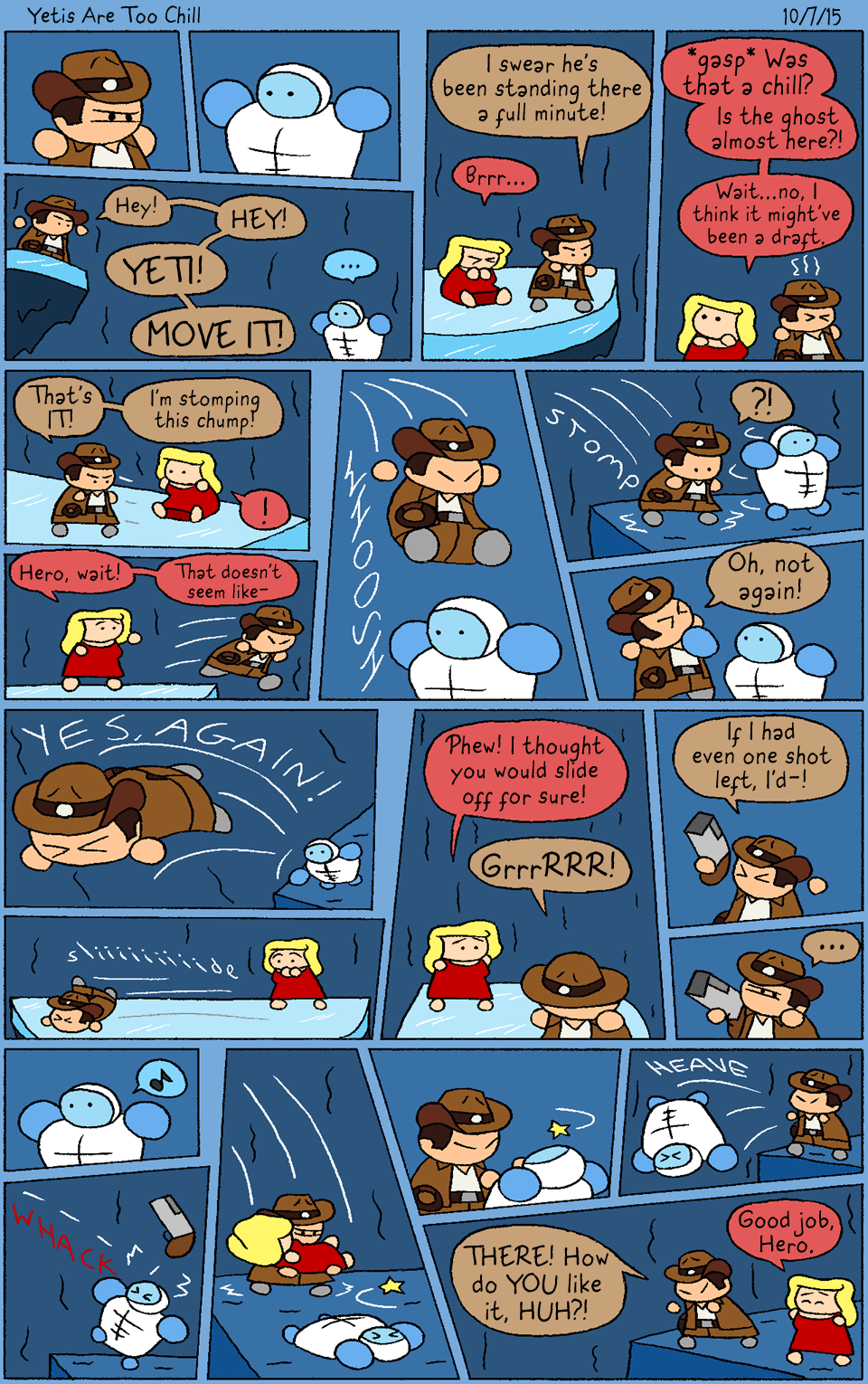 Watch
Jumping on enemies in Spelunky can be a little tricky since it's mostly random when they start/stop moving. Yetis, however, are especially prone to standing in place for a long time. It's usually not an issue, but every once in a while there's a yeti where you need to go and you can't just let it be.
In the original comic, he threw Damsel at it for lack of anything else around.

Cover:
The Cold Depths
Part 1:
Dark Descent
Part 2:
Yetis Are Chill
Part 3:
The Missing Lunk
Part 4: Yetis Are Too Chill
Part 5:
Platforming at Its Worst
Part 6:
One Night at Yeti's
Part 7:
Spring Heels
Part 8:
Superior Beings
Part 9:
Giant Heads
Part 10:
Slip Up
Part 11:
What Are the Odds
Part 12:
Don't Need No Man
Part 13:
Accessorize
Part 14:
Meet Again
Part 15:
Death and Life
Part 16:
Human in the Middle
Part 17:
Shiny Slippy Icy Floor
Part 18:
His Majesty
Part 19:
Yeti King is Not Chill
Part 20:
Cold Feet
Part 21:
Enemy Intel
Part 22:
Breaking the Ice
Part 23:
Mandatory Thin Ice Pun
Part 24:
Damsel in De-Stress
Part 25:
Abduction
Part 26:
Think Pink
Part 27:
Flying Saucers
Part 28:
Minions in the Meantime
Part 29:
Out Cold
Part 30:
Her

I throw yet is down to the abbys because I die to them so many time
Reply

Reply

I always find it funny how whipping a yeti does nothing but hitting them with the smallest object does damage and knocks them down.
Reply

I suppose it's the difference between a single strike and blunt force. Yetis may not feel the sting of a whip through their fur, but an object crashing into them still makes contact. I guess the only item that really makes no sense is the skeleton skull, but yeah.
Reply

Reply

Well, that wasn't too bad an obstacle to surpass. I suppose the worse is yeti to come.
Reply