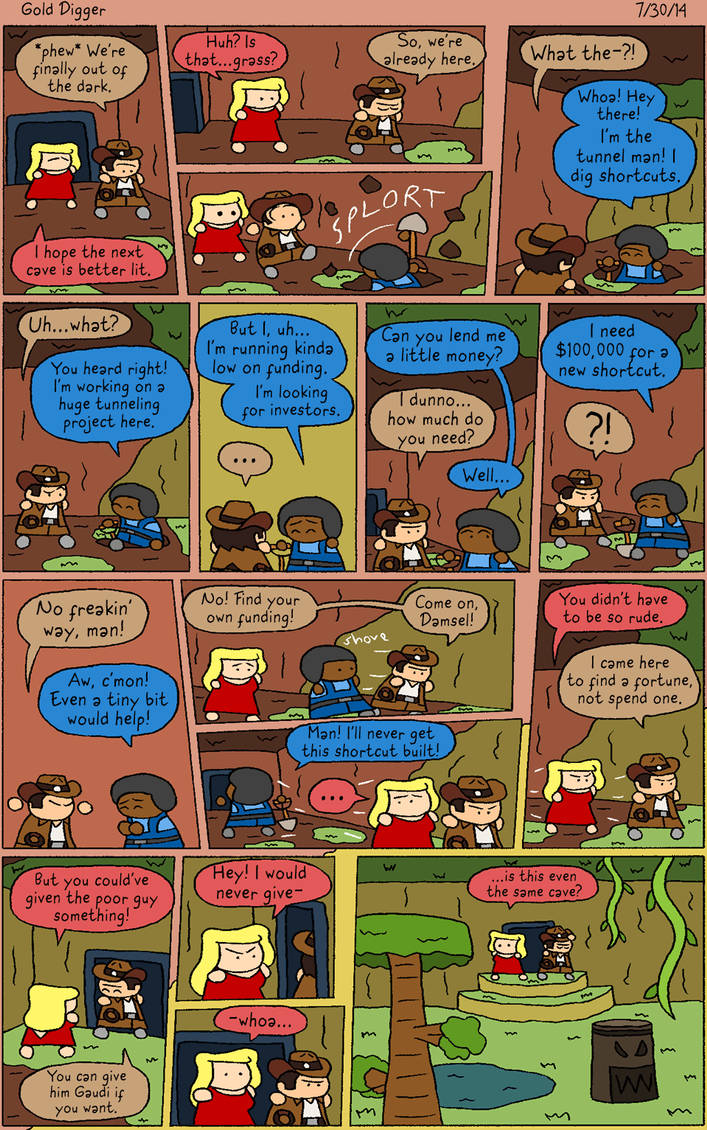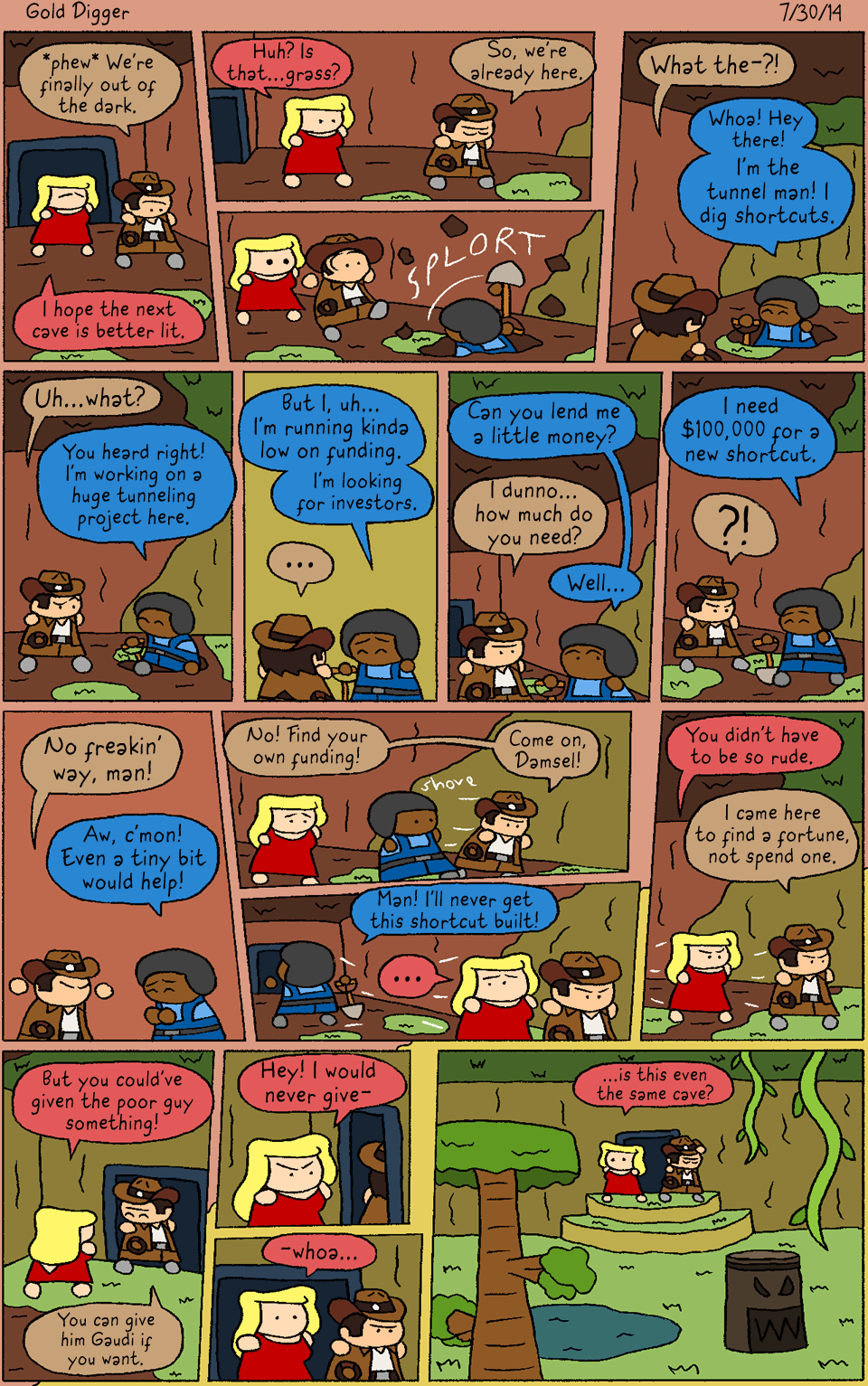 Watch

Ah the jungle. For some reason I find this place easier than the mines, probably because I have more experience thanks to that short cut, or maybe the lack of giant spiders. The first few times I got here I didn't know the money you give to the tunnel man carried over from game to game. (I looked on the Spelunky Wiki for tips and seen that info.)
Reply

I almost always die in the jungle. I consider it the deadliest area in the game. It's not that it's hard to move through, but it has a wide variety of hazards, and one screw up can often mean instant death. It only gets worse if I had a bad run through the mines.
Reply

Spikes, tiki traps, and a certain fish certainly makes things pretty dangerous. At least once you get to the jungle you don't have to worry about arrow traps for a while.
Reply

Guess hero deosn't like the idea of shortcuts, he'll regret that when he deosn't have a backdoor and has to climb all the way back out of the cave at the end.
Reply

Damn, this cavern has some economy going.
Reply

Oh, that would have been awkward.

And with a new area, an entirely new ecosystem. This game is going places.
Reply