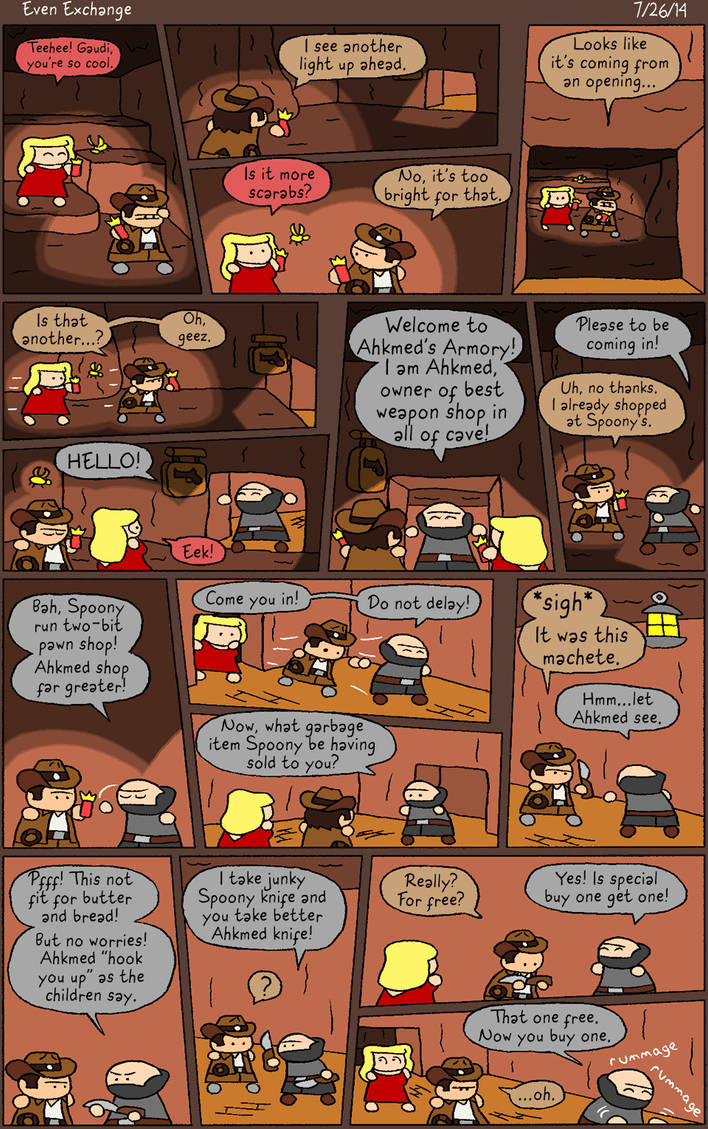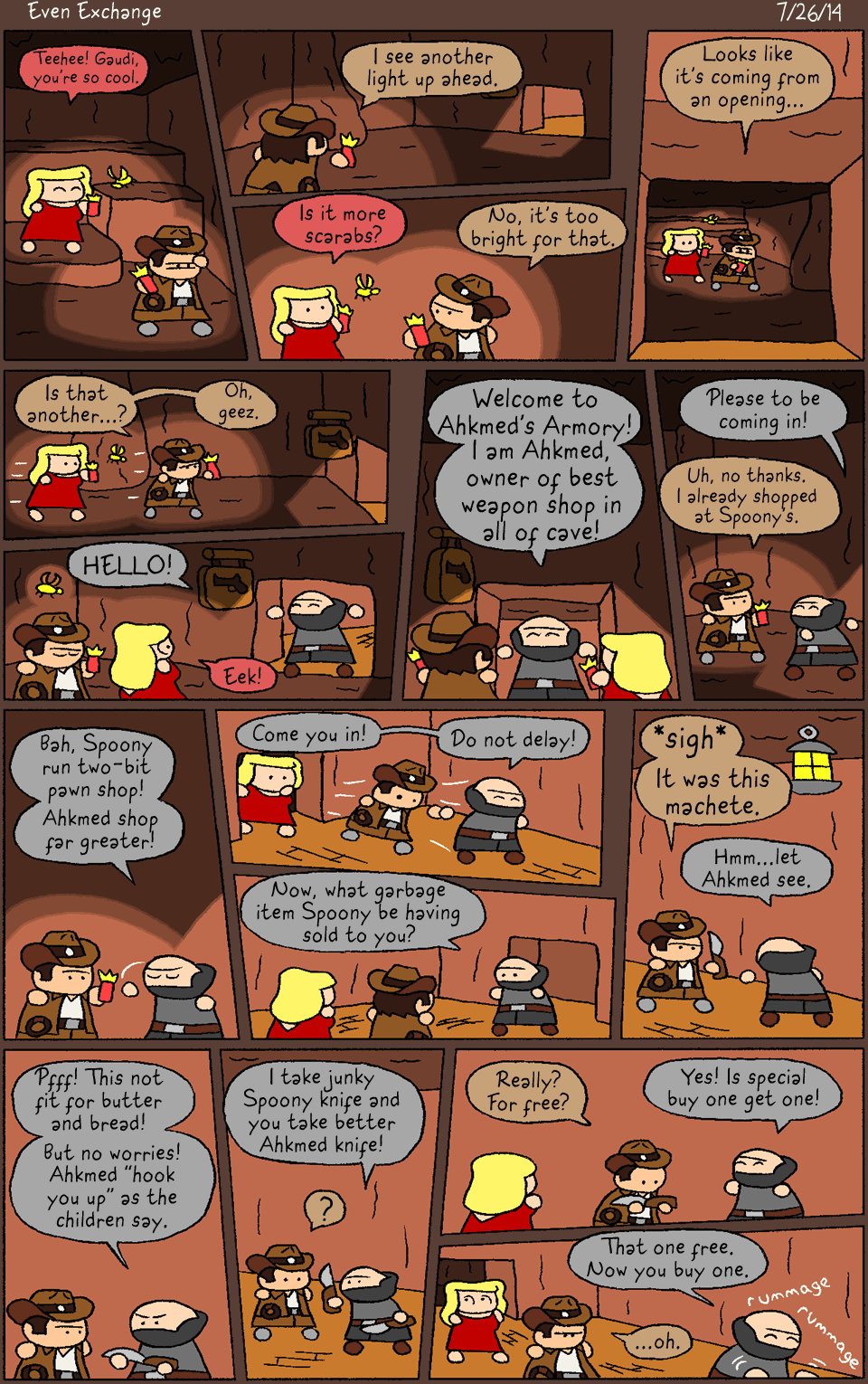 Watch

That's some marketing strategy.
Reply

I'm in despair! The fact that the shopkeeper is attempting (potential) daylight robbery underground while I was listening to
童祭 ~ Innocent Treasures
has left me in despair!
I'm starting to wonder if those shopkeepers aren't really clones or something, considering they tend to look alike.

Reply