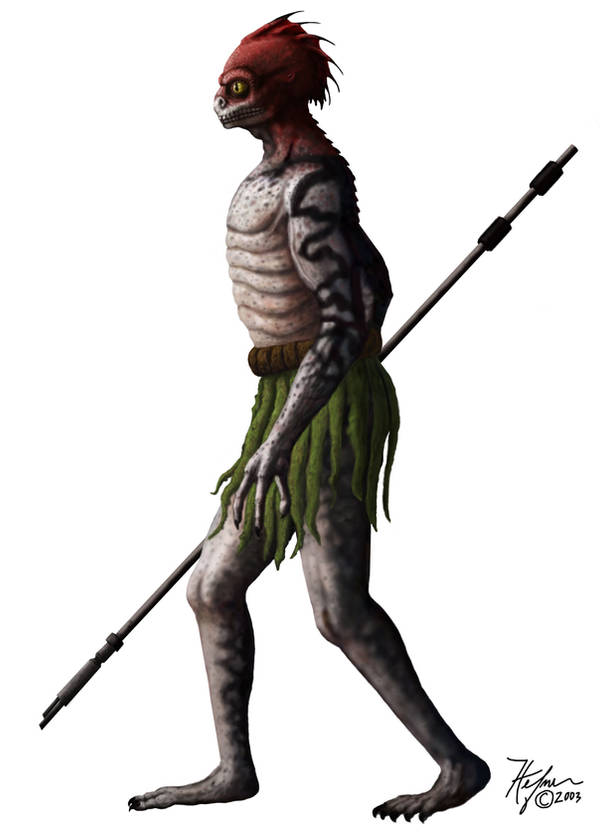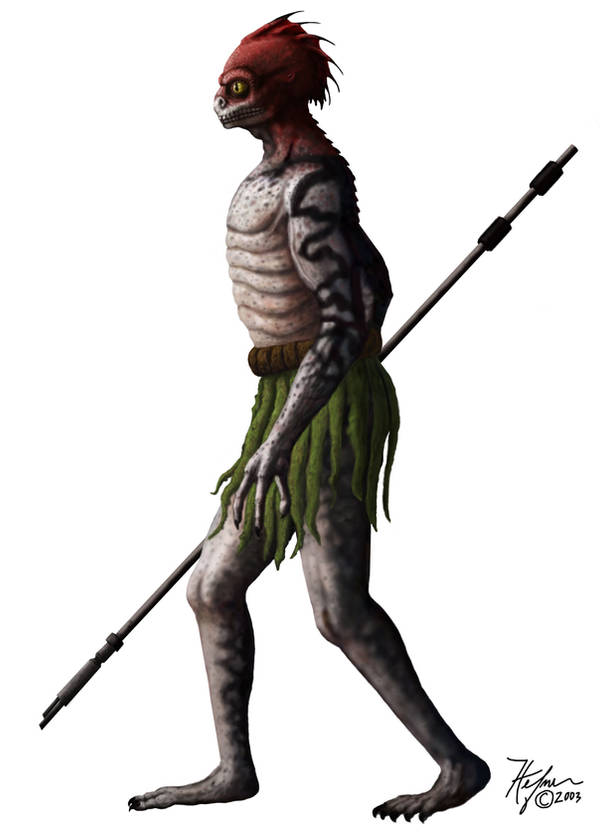 Watch
Another character concept...
what if dinosaurs or reptiles actually evolved and survived...would they look like this?...
Ask David Icke about them. Or read my comic
[link]

I would think that a sapient dinosaur would retain the theropod body plan and use their feet and mouth to manipulate objects rather than their hands. this body plan is very suspiciously human.
Reply

Of course it does...It's based on that goofy reptilian alien idea by David Icke. It wasn't a scientifically planned out drawing... But there's no reason to believe that if they did evolve that hands would not become more important to evolution. Especially in critical development of tools etc. However the upright pose and such is definitely human. It's hard to believe I did this 12 years ago... wow.
Reply

Well, that's true about the hands; dinosaurs with semi-opposable thumbs really aren't the best models. Wow. 12 years ago you did this? pretty cool.
Reply

these guys use spears to attack, easy to avoid but they spew acid and have razor sharp claws
hp 40 to 100
attack 12 to 30
defence 5 to 40
ability: the more the marrier: more enemies means more health, attack and defence
Reply

DINOSAUR PEOPLE (saurians I think they're called)
Reply

Reply

Excellent work. I've read the article cryptidsaurian mentions and I agree you've done a great job depicting what a humanoid troodon may have looked like.
Reply

I love the character. Looks really good.
BUT... Dinosaurs DID evolve and survive!
There are BIRDS!
Either way... awesome concept
Reply

yeah I know they evolved into birds...but I meant what if they evolved into humanoids.
Reply

I'm sure they would look someting like this. Really awesome character!
Reply