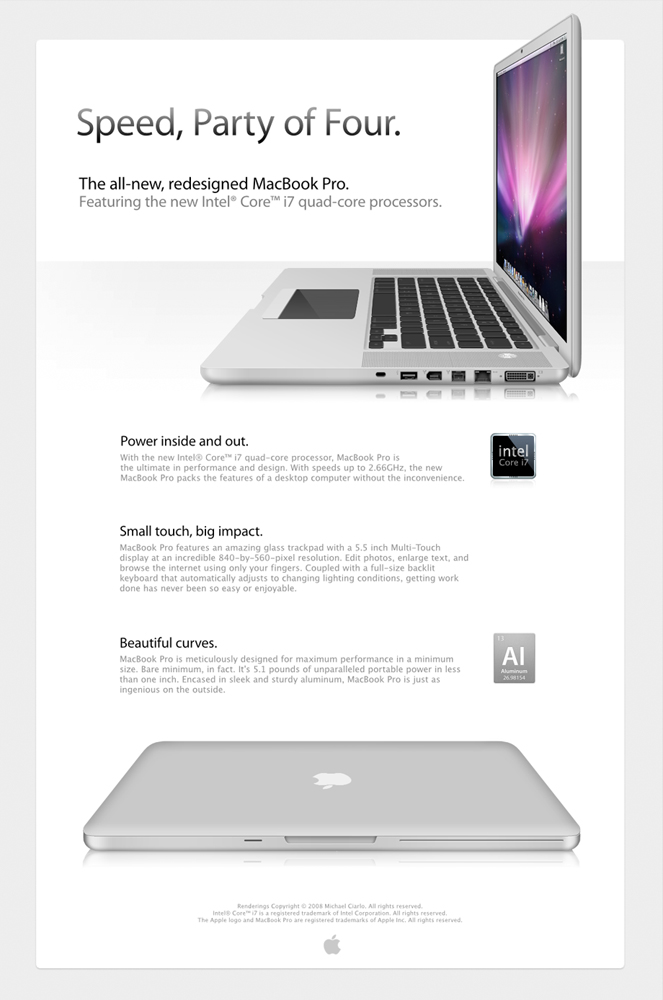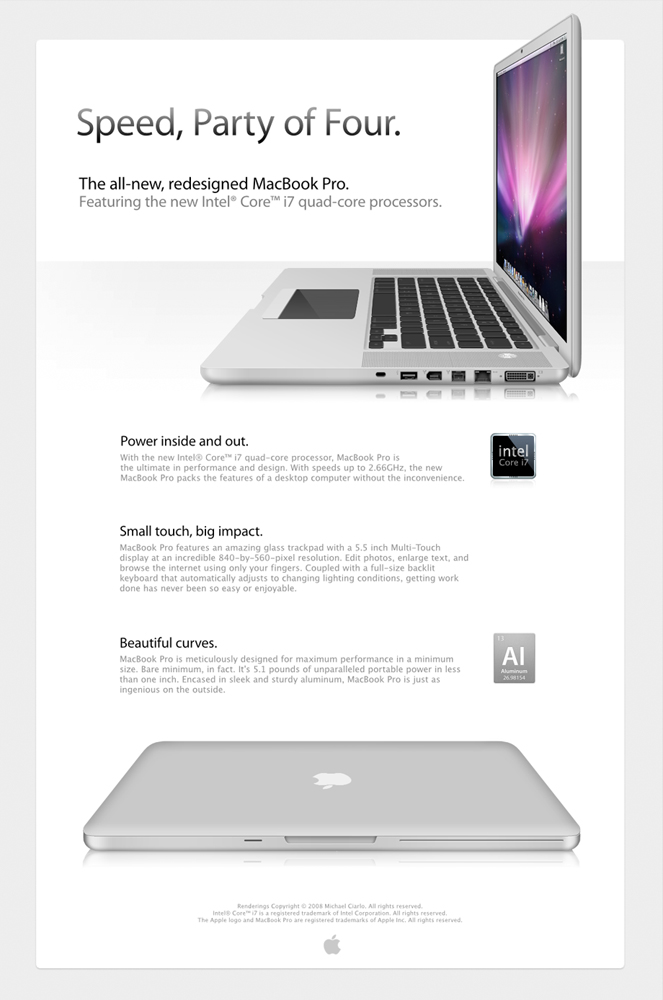 Watch
Revised after being Dugg.
=========================
My vision of the new Apple MacBook Pro notebook computer. I feel like they will hold out on full touch capability for another revision and instead make minor tweaks.
18 hours in Photoshop CS3
For a full size image, please consider visiting my
website
.

It's actually pretty close

Reply

Actually, that was frighteningly close. Would you mind making a few more of these "concepts"?
iTablet/Netbook plz?

Reply

wow, from the preview I though it really was a Mac, until I read that it was a concept.


Reply

wow. that looks good

do you work for apple? it looks good enough?
Reply