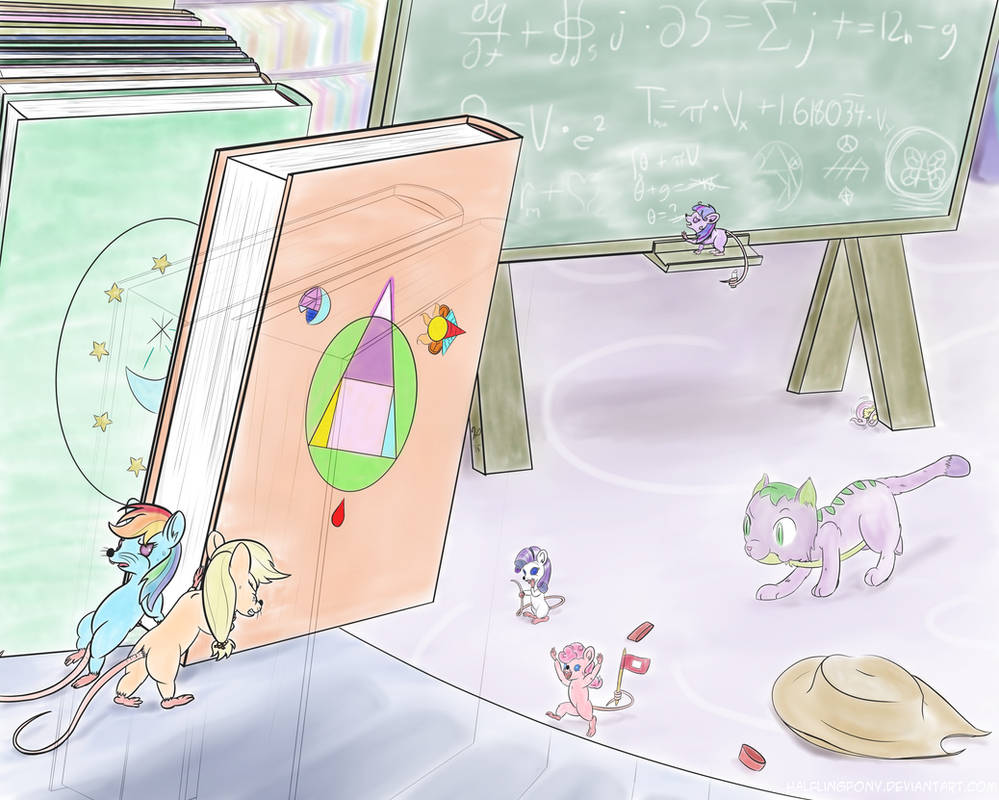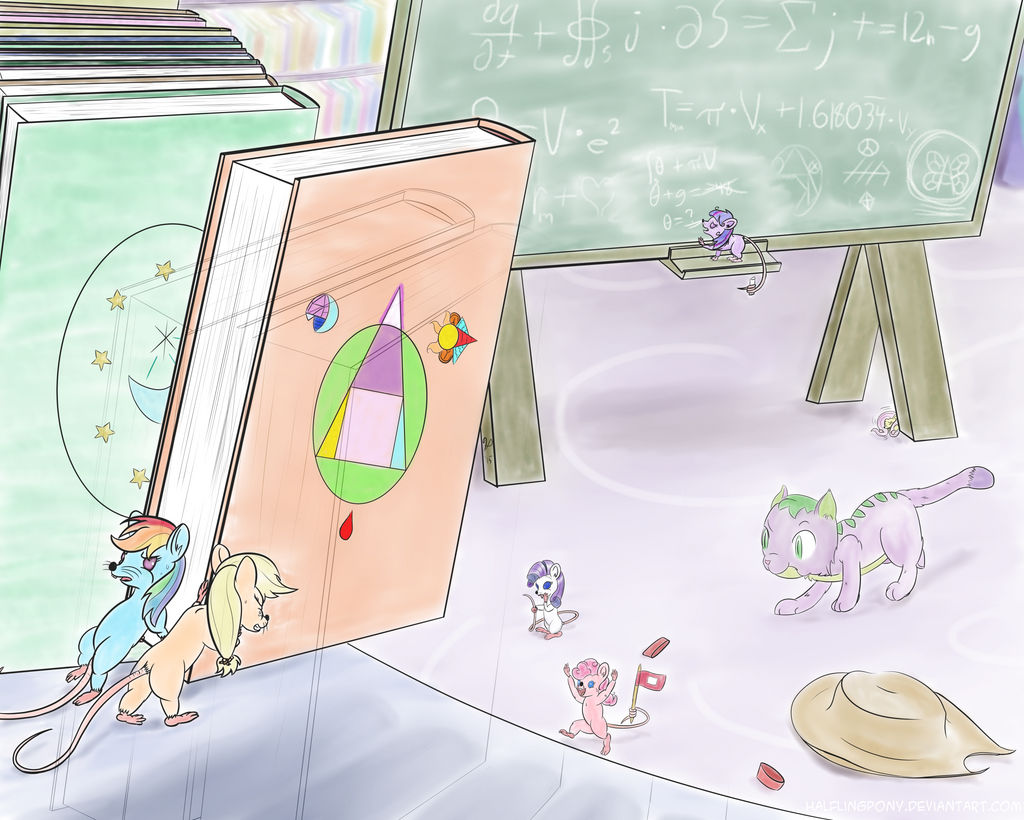 Watch
Twilight: Ok, girls, I have good news and I have bad news...
Pinkie: Ooohh- good news first! Good news first!
Twilight: Well, the fail-safes are all working properly, so even though I don't have a horn right now, the spell should end safely all on its own.
Rarity: Well, that's a relief. What was the bad news, Darling?
Twilight: I may have initially miscalculated the duration of the spell by a little bit...
Applejack: <raises eyebrow> Just how much is "a little bit"?
Rainbow: Yeah, you said the spell was only going to last six hours, Twilight. I'm supposed to report for my first weekend of Wonderbolt Reserve duty tomorrow afternoon. Kind of hard to do that without wings...

Twilight: I'll... um... I'll give you a royal letter to excuse your absence, Rainbow. <nervously paws the ground> Given the exceptional circumstances, I'm sure Spitfire won't hold it against...
Everypony: How long!?
Twilight: Six... days.
<Six jaws drop.>
Spike: ...We're gonna need more cheese.
---
Decided to try my hand at something a bit different from the standard ponies this week. This was a lot of fun.
I'm a little curious if anyone is going to figure out what the spell was
actually
supposed to do. The clues are there...