-2019 Commission Information-~Terms Of Service~-Lewd Is allowed, however, NSFW is not.-All sales are final.-I am under no obligation to take your commission if I do not feel comfortable with it.-No commissions exceeding 5 characters.-I will not do commissions in styles I do not offer.-Payment is mandatory after sketching. The commission will not continue unless payment is received.-Commissions can take up to a week to complete so please do not ask for rushed commissions unless you want to pay extra(See Extra Section).-Prices are non-negotiable. Prices:General Story Commissions:
General Commissions that do not fall into any other category.
30$Ref Sheets:40$


HeadShots
20$




Sketches
10$


Complex Commissions (Story Scenes)
50-60$

Paintings

60$

Pixel Commissions
7$




Complex Pixel Commissions
10$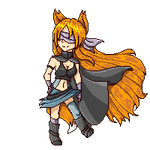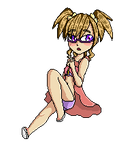 All Sales are final.

Commission via notes, comments, or email: HalfBloodA7@gmail.com

All Commissions are via Paypal

Extras:

Faster Commission Finish Time(3 days): +20$
Detailed Background: +20$
Extra Characters: 10$
Designing Items/Clothes From Scratch: +10$
Artist Note:
The prices have been adjusted to how much my art is currently worth and how much I am willing to draw for others for. I have little free time now so the prices have drastically increased, however, the products have as well. New stuff will be posted soon.