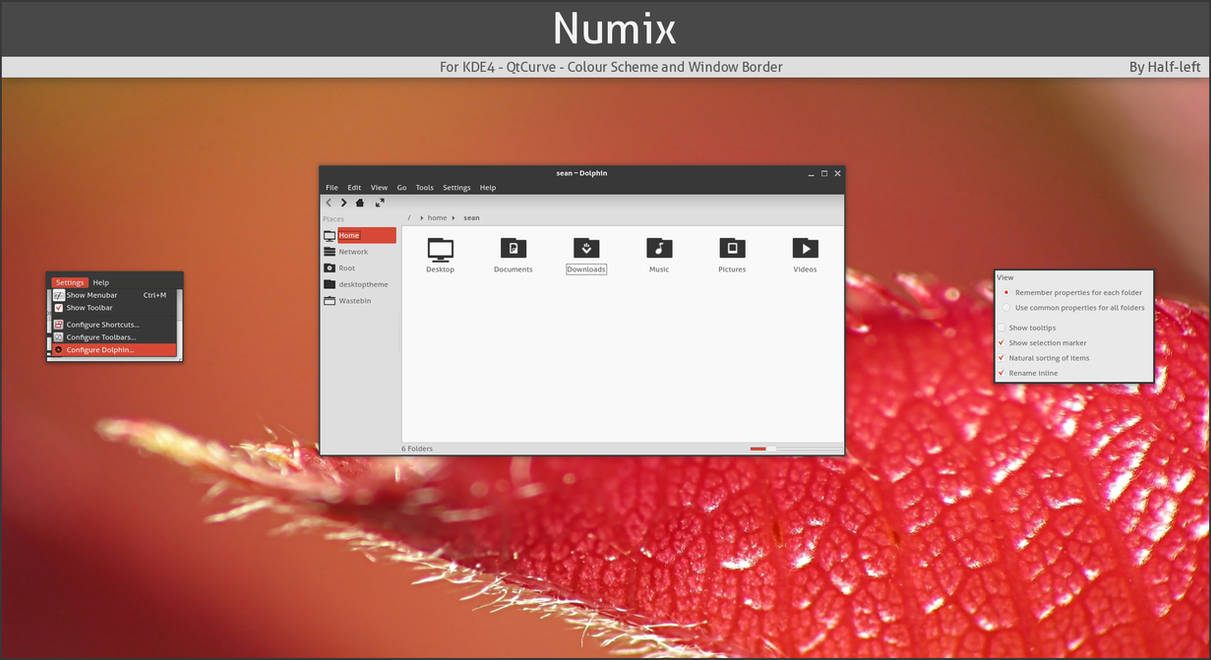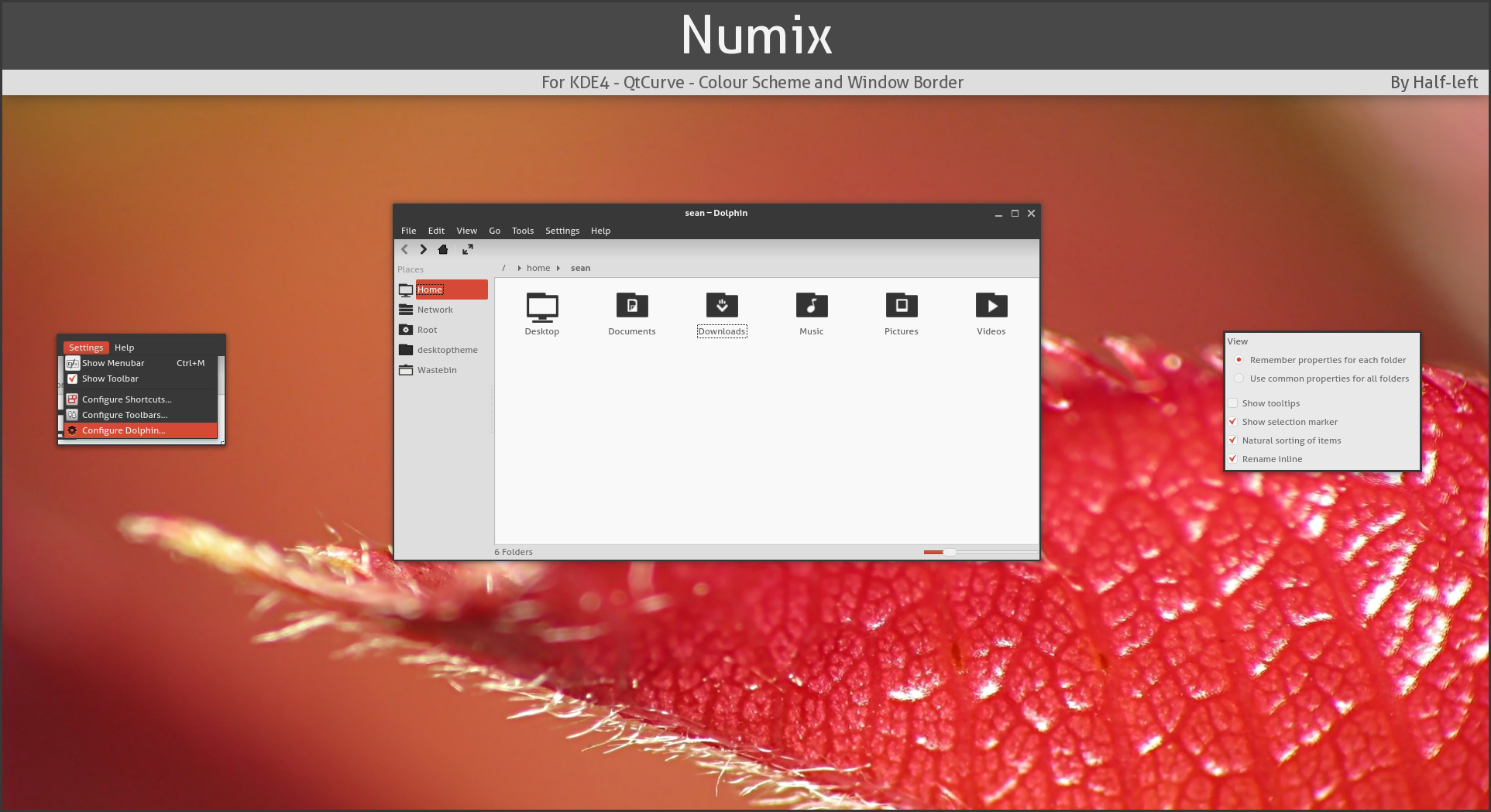 Watch
This is a theme based on GTK3 version of Numix for QtCurve. Satya164 asked me if I could do a KDE4 version and I accepted.

Numix GTK3
[link]
Icons:
[link]
(not a KDE4 icon theme package)
Wallpaper: Part of the KDE4 official wallpapers.
Instructions:
Make sure you install the QtCurve package and GTKCurve for a consistent look for GTK apps. Go to System Settings,
Application Appearance>Style>Widget Style and select "QtCurve" in the dropdown box. Press the Configure
button and press "Import" in the QtCurve window and locate the .qtcurve theme file. Click OK and then apply the theme.
Select the window decoration in System Settings>Workspace Appearance>Window Decorations
In Application Appearance>Colours, select import Scheme. and load the colour scheme file, click apply.
If you want a consistent look with GTK apps, change the GTK theme in "GTK Styles and Fonts" to QtCurve.
Make sure the KDE4 colour scheme is applied to GTK apps in the KDE colour scheme options "Apply colours to
non-KDE4 applications".
Notes
Not 100% recreation, found it hard to do certain colours in certain widgets.
Licence:
GPL
Font Details
Aller Sans, 8pt, Sub-pixel RGB, Hinting: slight.

Reply

What a great theme. Thank you so much. Does anyone know a good matching Plasma theme?
Reply

it's so bad that qtcurve doesn't support gtk3 yet... :/
Reply

Quite nice.

Reply

Reply

looks really nice

Reply

very good!!! i like it and i have install it!!
Reply

Very nice

Hey I was wondering, do you know if there's any way to implement a mac-like global menu in KDE?
Reply