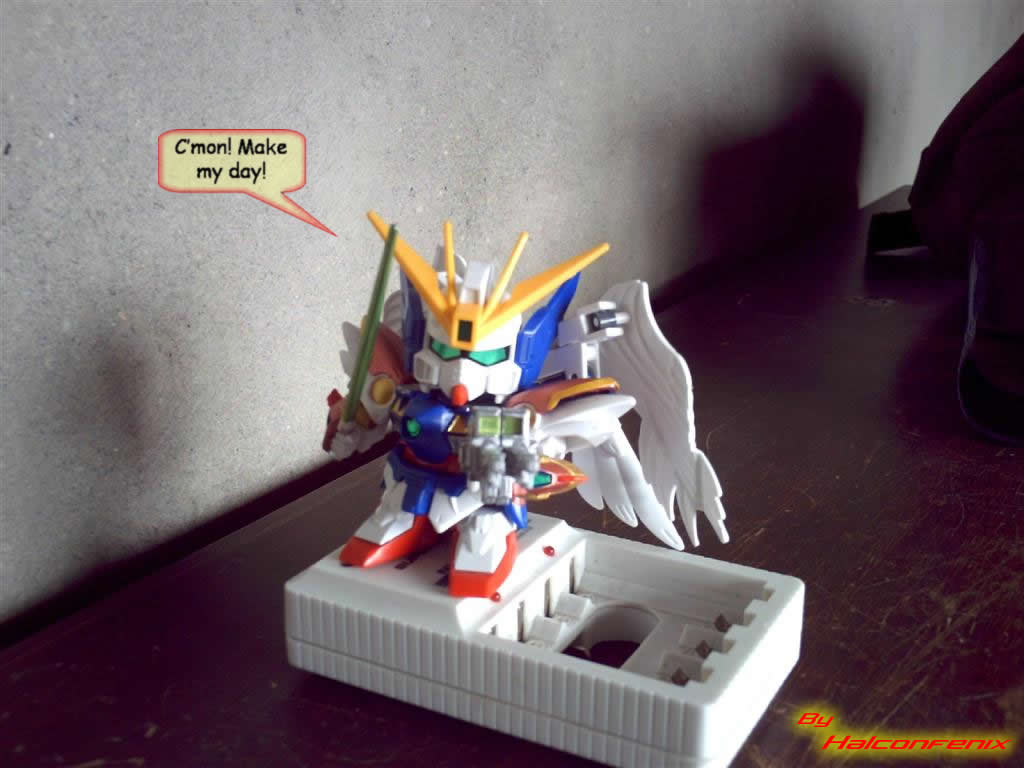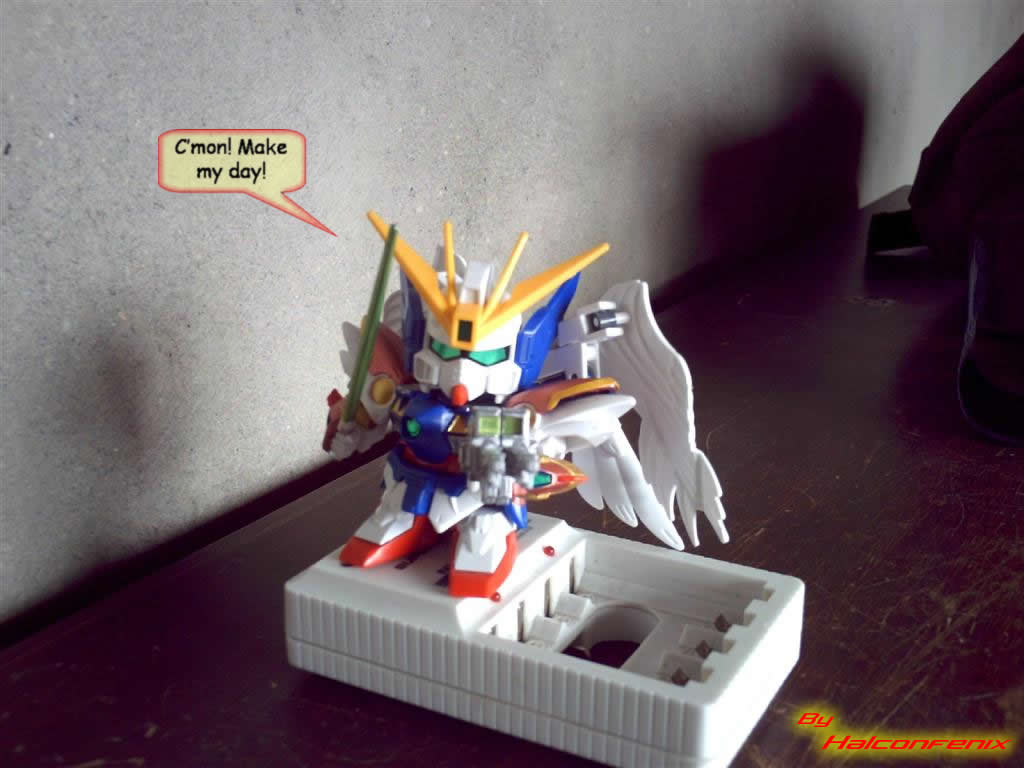 Watch
my SD Gundam Wing Zero Custom... Custom!

XD

he was my first Gunpla, was bough last year (along with deathscythe) and already painted some parts for the likes of his KO counterpart... i like the color scheme of the KO even if isnt the original...

well anyway i tried to match the color with some pearlescent vinyls.... the final resut was nice but not what i was hoping for XD

comments please?