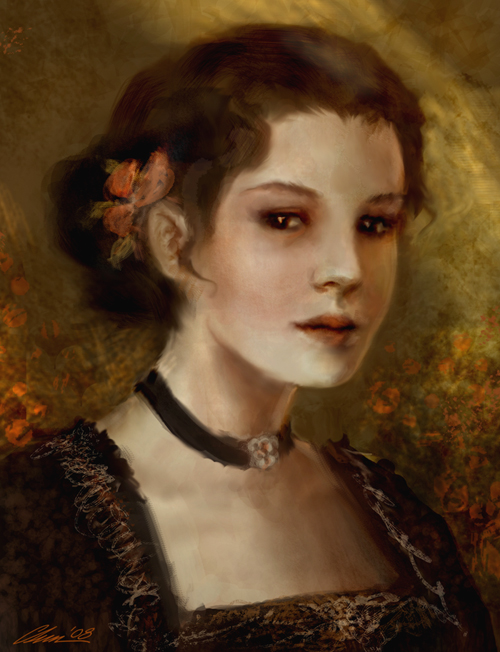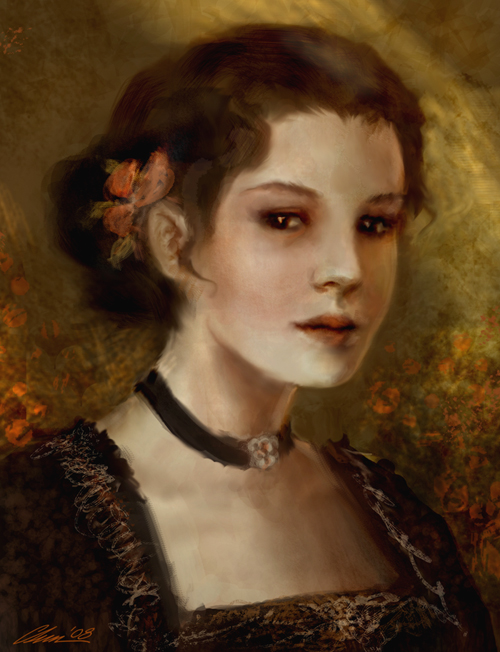 Watch
Just playing around with brushes some more. Semi-speedpaint, 2 hrs, Photoshop.

Very beautiful, this kind of reminds me of one of Renoirs pieces.
Reply

wow that's really beautiful...
Reply

very impressive, one day we'll have to do a collab. And by collab I mean you create, me pay, um yeah. Really an excellent piece.
Reply

Lovely!
It's just like one of those historical paintings, yet still with a very distinctive style... I love the blurryness and the brush-strokes that are visible.
Definite

Reply

Pretty

Reply

Only two hours?? That's awesome!
Absolutely beautiful

Reply

Reply

Thanks. I'm really falling in love with using brushes. I love that I can finally paint without having either a super hard edge or a crazy hazy one.
Reply

It's so addicting. One of my favorite things to do when reaaaally bored is to go into photoshop and try and make a cool new brush or two - and then make a speed painting out of just those new brushes. Haven't had the time to do it in awhile, but it is a fun way to kill an evening.
Reply