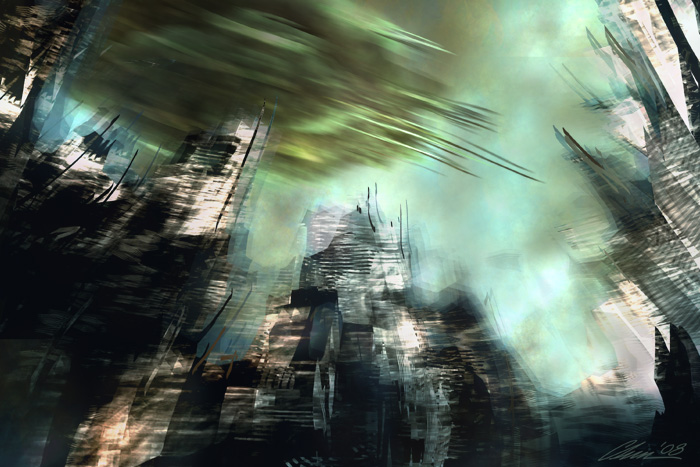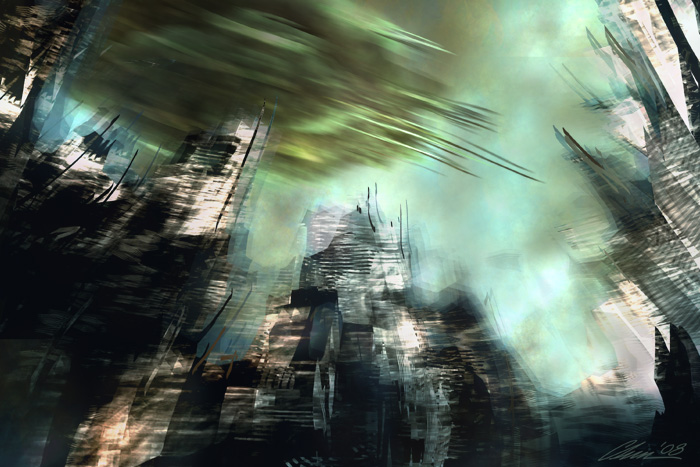 Watch
100 Theme Challenge
Theme #39: Dreams
15 down, 85 to go.
Sorry. This one's obviously somewhat abstract. And it'll no doubt be very uninteresting for anyone besides me. It's a self-indulgence, and I'm afraid it won't make much sense to you. But it's based loosely on a really cool dream I once had, hence the title.
45 min. Photoshop.
For more info about the challenge, go here: ~
100ThemeChallengers

Wow...
Simply put, this is fantastic.
Reply

Its beautiful. I think thats how most art is-people can't be sure they know the true meaning of it. but it is very appealing.
not everyone deserves to know your inspiration or understand you

Reply

it looks kind of like a space ship flying over a big city
and i like the blurryness, it makes it more dream-like. i think a lot of people's dreams aren't very clear. i know mine arent

Reply

Looks like one heck of a dream! I love how you can make those abstract shapes work!

This strikes me as one of those dreams where you are flying by (maybe clutching to the back of an irate dragon or such) and seeing everything passing by.
Reply

I like the feeling of motion, like everything's spinning uncontrollably. The color scheme works well, too.
Reply

Ooo very nifty. It reminds me of a sort of dream that I have sometimes where it starts of really normal and then I'll just start running and I wind up running so fast I'm actually in the air. It's really cool.
Reply

Ooohh... you're right, I can't make sense of it but it's pretty awesome.

Looks like an alien spaceship through a blurry camera in new york city... or something.

Pretty colors and cool theme though. :3
Reply

That's pretty close!

I once dreamed I was a big emerald green spaceship, and I was flying over this city. (I have no idea why I was the spaceship and not the people.) My dream was actually a bird's eye view, but I thought looking up might be more interesting.
Reply

It reminds me of buildings sort of swaying about... almost like a shaky camera view of them.
Reply