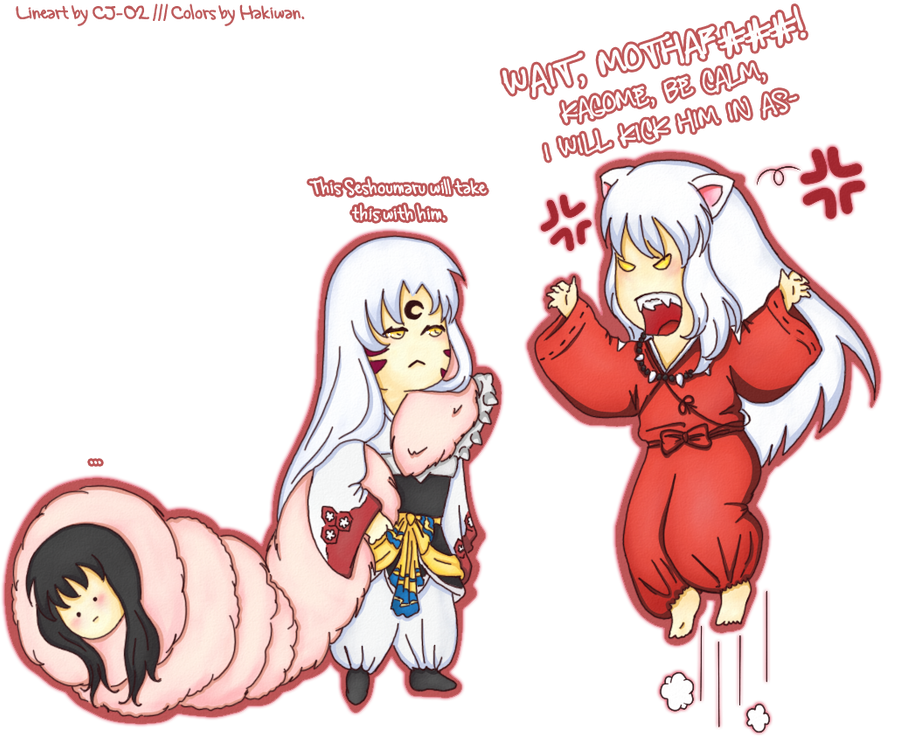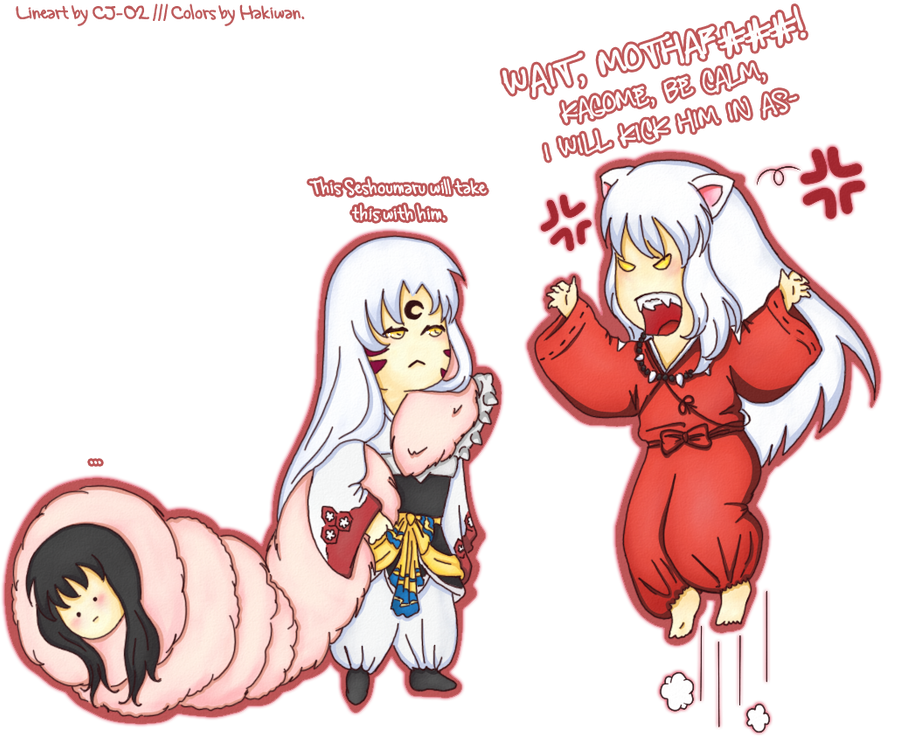 Watch



Read these talks from left to right, please ; u ;



Yeeeey~
After much delay, I finished my part in the collab! (。・w・。 )
It was fun coloring it. I never colored chibis with whole body!
I tried to avoid coloring
blinding
brilliantly as ever, so I wanted to make smoother this time ; u ;
E desculpa mudar um pouco a lineart, CJ-chan~~~! Eu não pude resistir ;__;'''''
Lineart
by

Colors
and the decorations crooked
by

Inuyasha (c) Rumiko Takahashi.