This will be a comparison of three structures made using the Mandelbulb 3D program, for which I allowed everyone to use the parameters for.
The following structures will be looked at in the order in which they were posted:
The Parameters for the above structures used these listed formulas:
Gothic Box - MengerKochV2, _SphereFolding2, and Amazing Box
Pipe Mansion - OctKoch, ATetraVS2, Quadrat3D
SnowFlake - OctKoch, ATetraVS2, FoldingIntPwr
The comparisons we will be looking at, are along the following orientation lines. Parallel to the Y axis at 45 degrees to normal and perpendicular to the XZ axis. The cutaway views are as close to the center-lines of orientation as I can get, but will still give an exceptional view of the core structures to each piece. These three structures utilizing different parameters all share some very similar properties. As evidenced in the Cut-away illustrations, you will find folded flat plates, tubular pipes and globular masses but these same formations occur in structures of differing formulas.
Gothic Box
- Contains flat folded plates in conjunction with globular masses.
Pipe Mansion
-Made up primarily of rectangular boxes with globular masses and tubular pipes in the core.
Snowflake
-Consist of flat folded plates and tubular structures with tetrahedral masses at the core.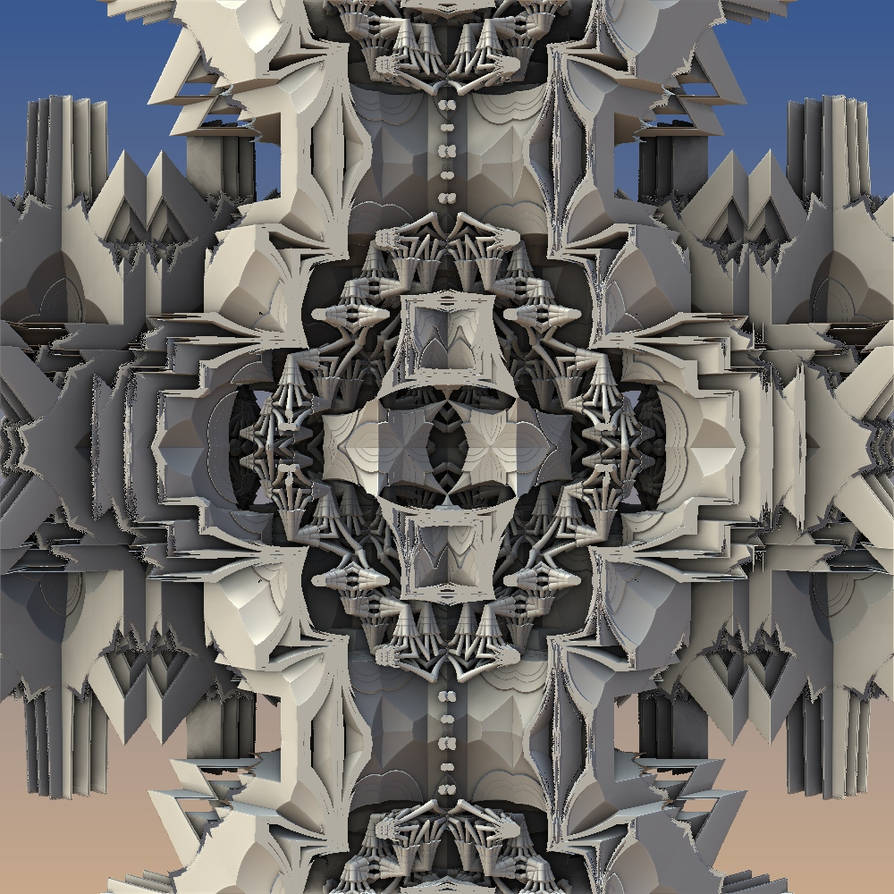 I hope you find this enlightening and insightful as what we normally see on the outside of the Mandelbulb structures tends to hide even more amazing treasures inside.
Thanks for looking - Ken