Some news to share:
Overwatch, the game I've been working on here at Blizzard was finally announced last week. It's a team-based shooter featuring many heroes with special abilities. I can't post any detailed images yet, but I did put together some wallpapers featuring the heroes that I worked on. Check it out in my gallery!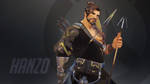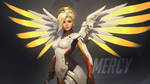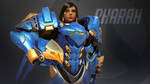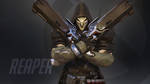 Check out the web site for more media and to sign up for the beta:
playoverwatch.com
I also started a free YouTube series called, "Game Art Essentials." My goal with this is to have a playlist of free videos that any game art student can sit through and pick up some tips on how to do various things. I already have two episodes on there so please check it out and let me know what you think!