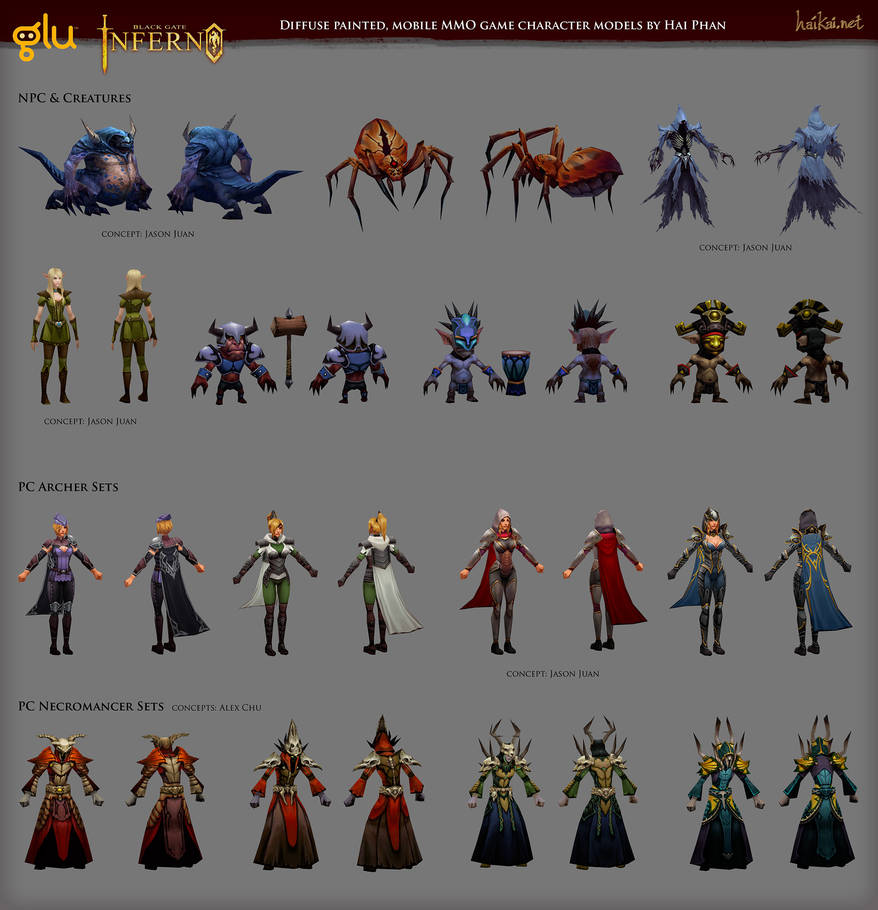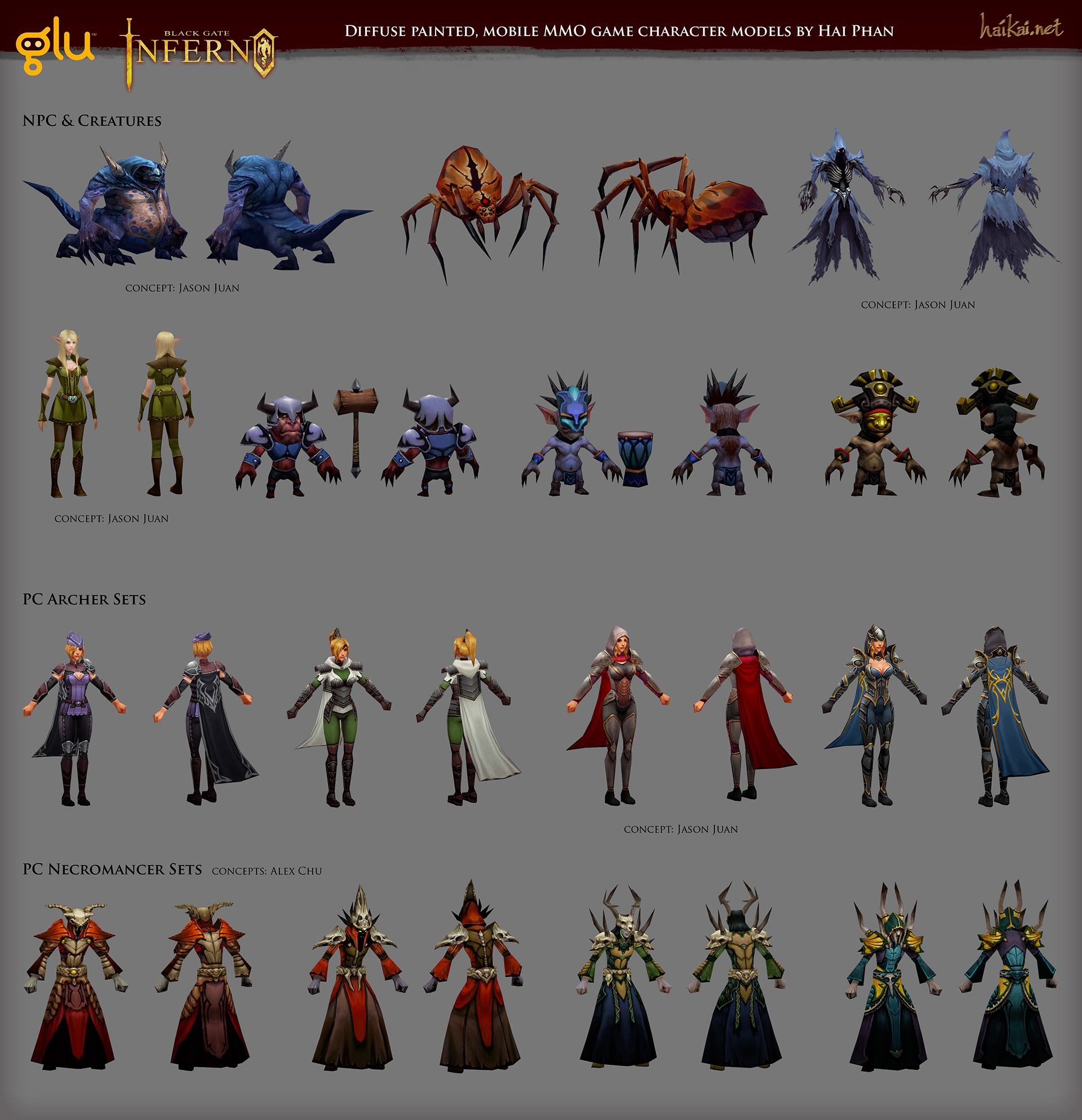 Watch
I did some freelance work for Glu on their mobile MMO game, Black Gate: Inferno. Be sure to pick up the game for Android and iOS:
play.google.com/store/apps/det…
itunes.apple.com/us/app/black-…
I did the designs, except where indicated, as well as the modeling and texturing (I couldn't change the base body models of the player characters though). Each took ~2 days (3 for revisions), ~600 triangles, ~256x256 diffuse only painted textures. It was tough, but it was fun to dip back into these low specs.