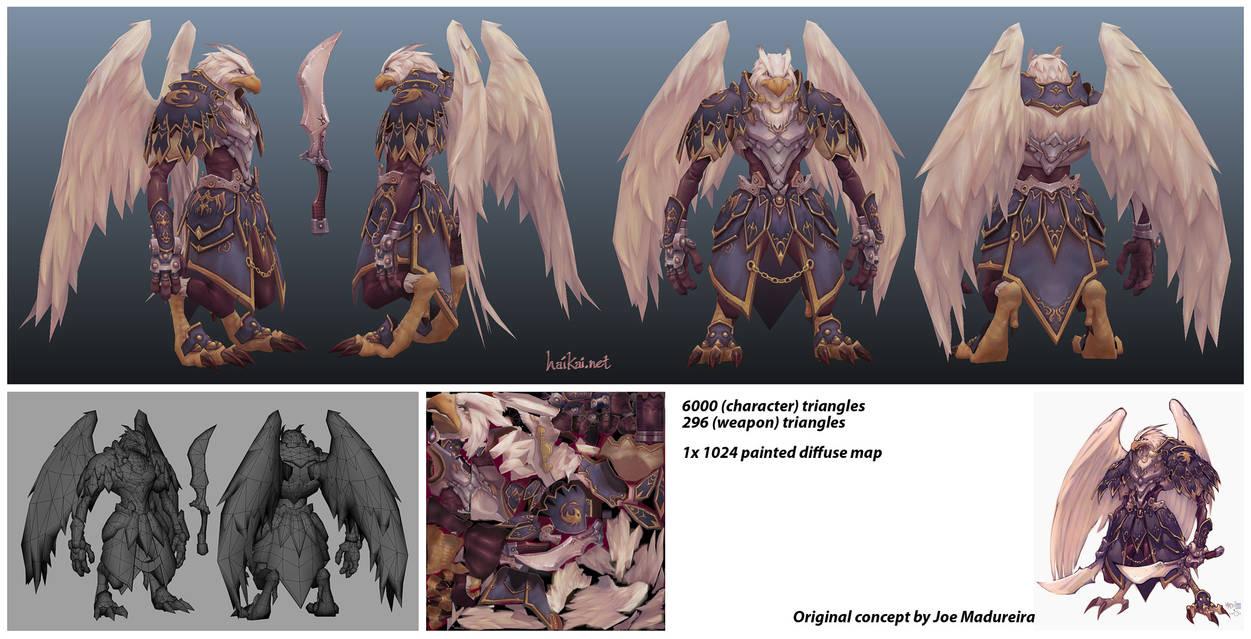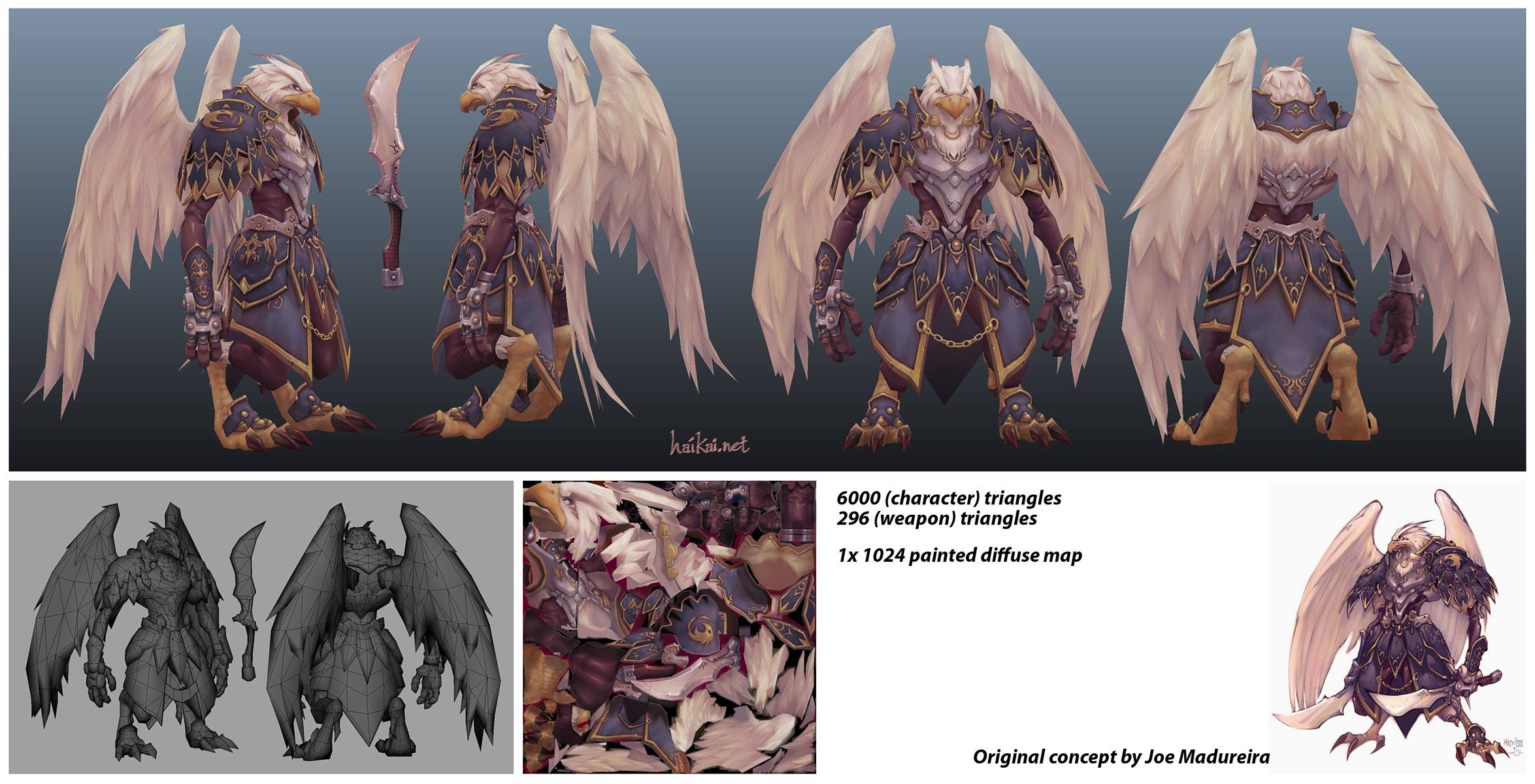 Watch
This is a character model created from a concept by Joe Madureira. Apparently this was a character in a game called, Dragonkind, started back before Joe Mad founded Vigil.
Character model: 6000 triangles
Weapon model 296 triangles
1x 1024 diffuse map
Modeled with Maya and textured with Bodypaint and Photoshop.
This model was featured in my diffuse texturing tutorial. One of many available for free here:
[link]
Check him out animated by my friend and former coworker, Issam Zejly:
[link]
(it's the 3rd clip in the latest demo reel)
2010.3
Daily Deviation
Given 2011-09-23
Avian Defender
by ~
haikai13
The suggester wrote:
"The level of detail in this model is just enough to get across all the little details while staying very true to the original concept, down to the lighting and shades of colours used throughout."
Also suggested by
*Master-Mune
. (
Suggested by JessBDev and Featured by Lyricanna
)