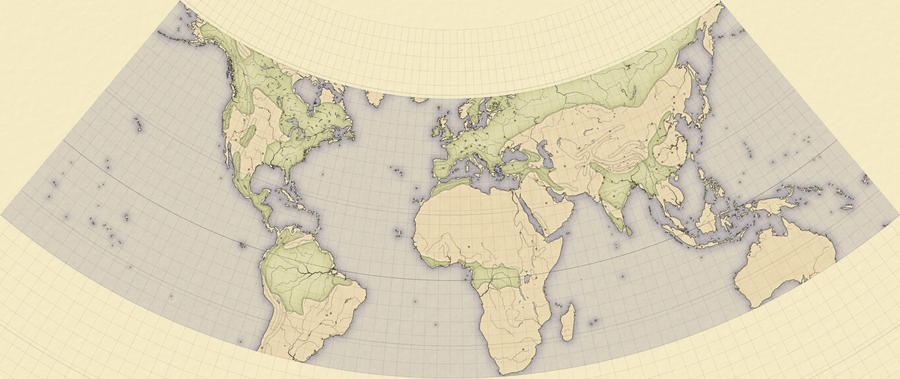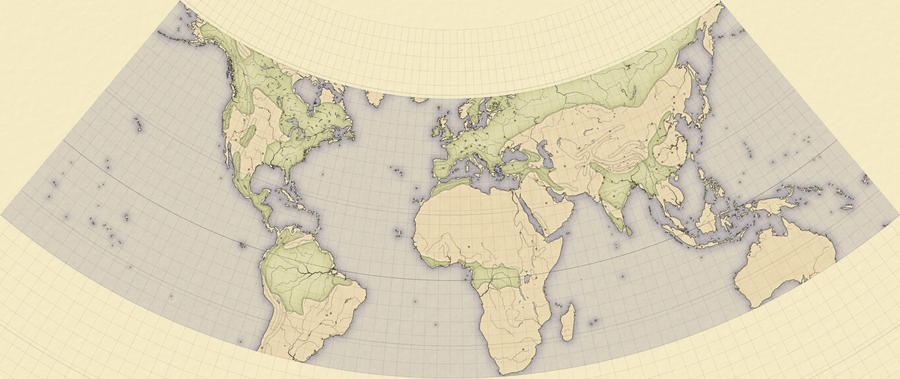 Watch
The shade on my old lamp was falling apart and I thought a conical lamp shade would be perfect for a conic projection map. After playing around in Geogebra I managed to come up with the parameters I needed for an Equidistant Conic projection that fit the frame of the old shade. I gathered some data, loaded it into QuantumGIS, set up the projection, and exported to SVG. Finally, I prettied it up in Inkscape.

Once I get it printed full size and assembled, I'll post photos.

Reply

Great idea! Now you just need to paint the little knob that screws the top on to look like the moon.
Reply

Mine doesn't have a knob, there are a pair of wire loops that clamp onto the sides of the bulb and connect to the upper wire ring.
Reply

that's brilliant!! glad i thought of it!!
Reply

That is the neatest lampshade ever.
Reply