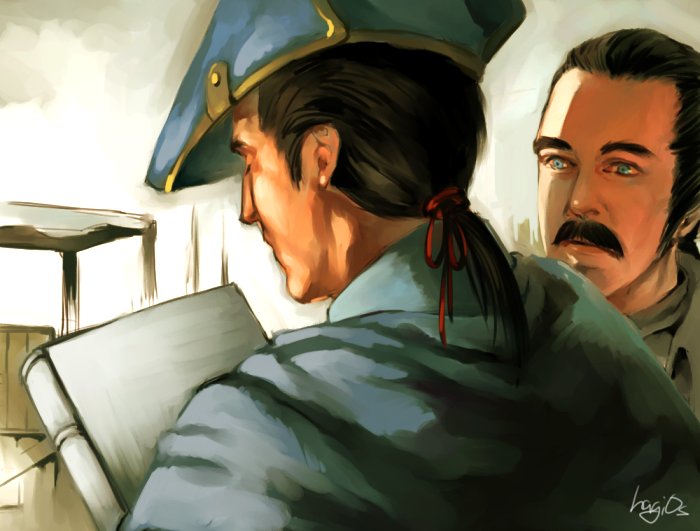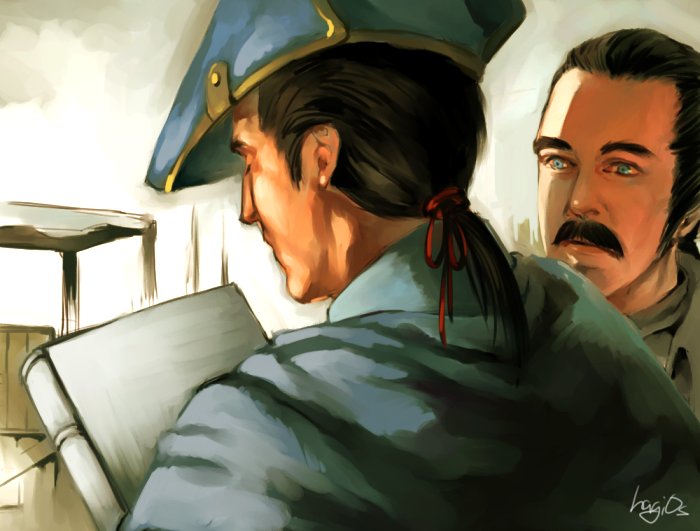 Watch
From Assassin's Creed 3. Haytham and Charles.

Charles:hey haytham whats the book, tell me what the book is pwease, i shall stare at you till you tell me
Reply

Charles longing for master!

Reply

chucky is going to stare at haytham
till his eyes come out of the cover of that book
and are going to stare at him
till senpai finaly notices him

did that make sense?

adorable picture NOTICE ME SENPAI UGUU
lovely colours lovey lines lovely lovley lovelies
the ears are a little off though

thanks for sharing
Reply

Thank you!

I am so glad to get to feel.
I drew without thinking too much, but in the game, Charles loved senpai.
It looks like that scene to mind to me.
Reply

°^° ! Assassin's Creeeed 3 *-*.
Your draw(or drawing ? I don't know, sorry, i'm french ^^') is beautiful ! ^^
Reply

Reply

AAAAAAIiiiiii <3 <3 <3 These boys <3 <3 <3
Reply

Apparently the book has more appeal than the yearning kohai XD
Reply

Charles Lee: 'Oh, Senpai please notice me~ >.<"'
Reply