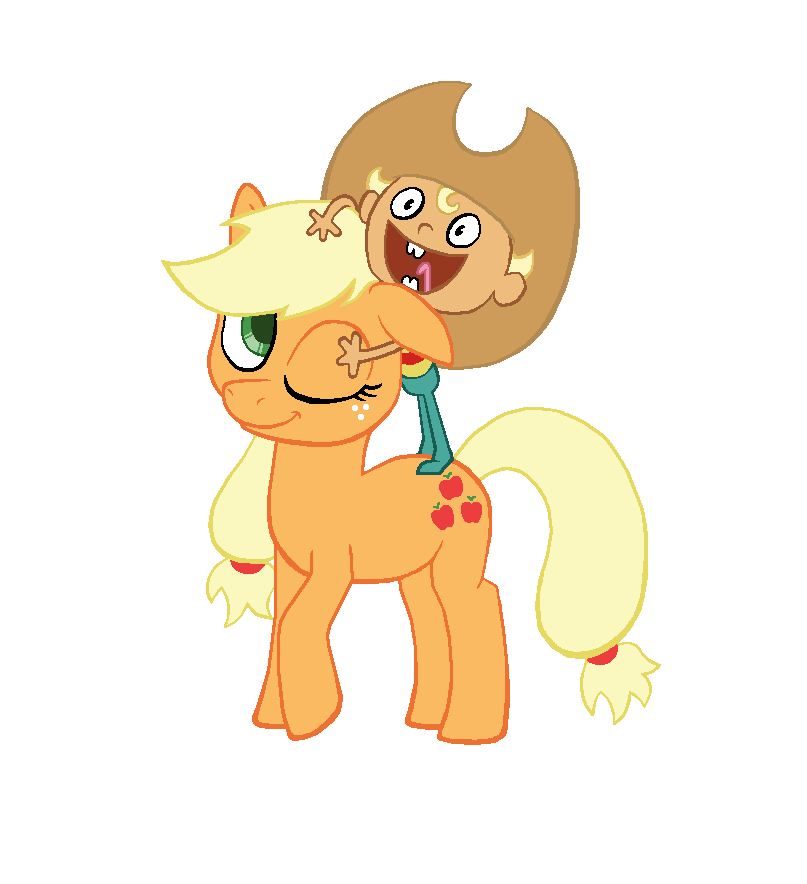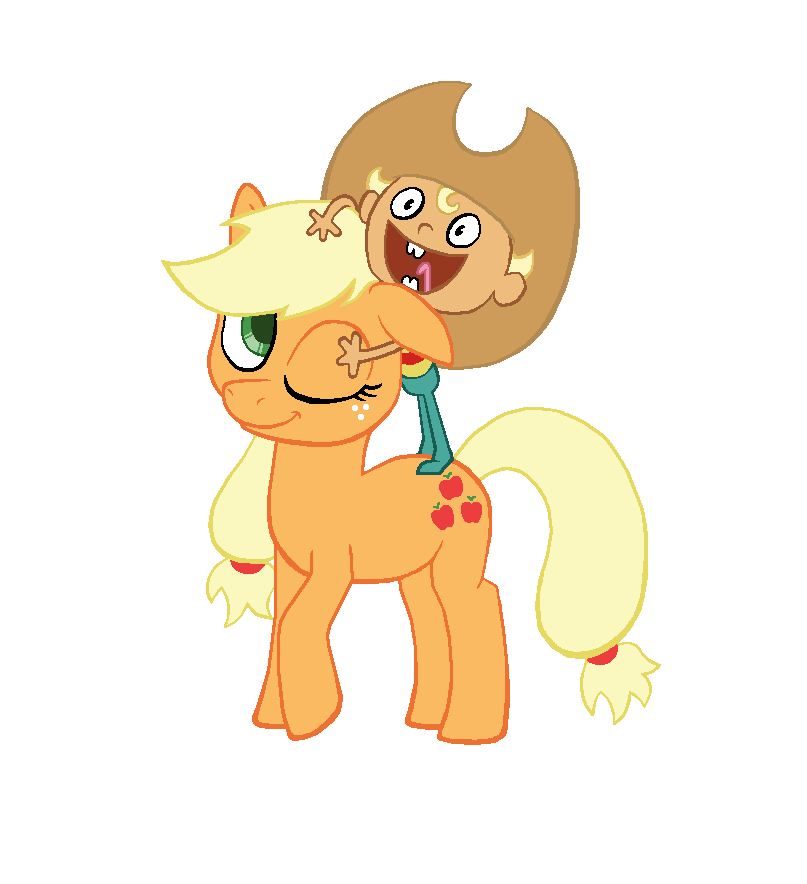 Ponies take two. Applejack hanging out with Flapjack. Looking for candied island or something.

New anatomy on the head, looks less abnormal than the last attempt.

Don't know if the jagged/aliased lines are working for me or not. Until I learn to paint, I like this better than vectoring. Get some practice with the tablet.