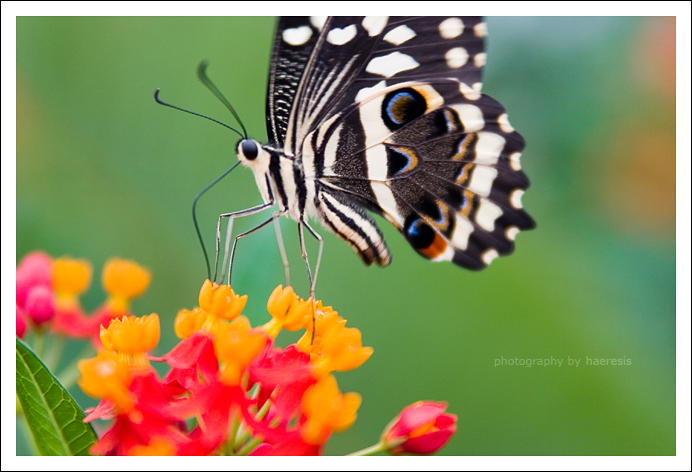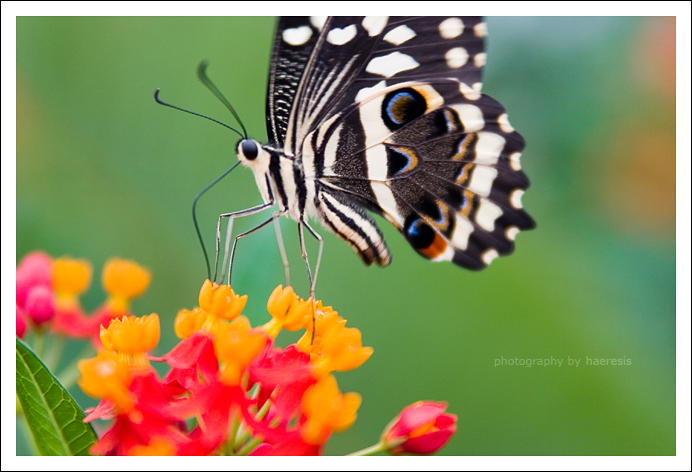 taken in the "butterfly paradise", london zoo.

Hey there, just wanted to let you know I have included this in my latest news article
the beauty of butterfly

I hope you like it and don't mind my including you in this.

Reply

Reply

Reply

Flutterby! And it's such a pretty one too, in fact I'd go as far as calling this cute. Look at its dear little face. The colours are very nice and happy too. Very well done.

Reply

You're very welcome. Hope you enjoy the rest of your...day, night...time...life! Yes, just enjoy.

Reply

wow, great and wise words! I'm trying to

hope the best for you too

Reply

*Laughs* Yes, very wise indeed. You can choose to take that with sarcasm or not...I'll stand by either way you interpret it...thank you for replicating my wish and turning them back unto me....and now I will shut up. *Waves*
Reply

Senza fiato!
Colori meravigliosi!!!!

Reply

this is a gorgous shot.. captivaiting colors.. u've been missed
Reply

dear Ryye!

yes, I've been away from dA for some time. I've 178 deviantWatch deviations in my messages... I should take a look in your beautiful gallery
Reply

Pretty

Nice and cool shot

Reply