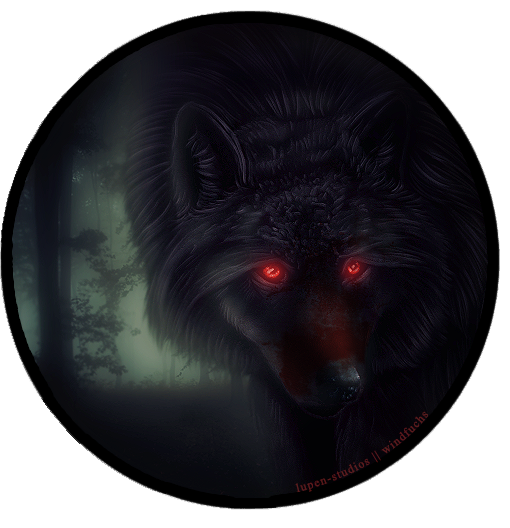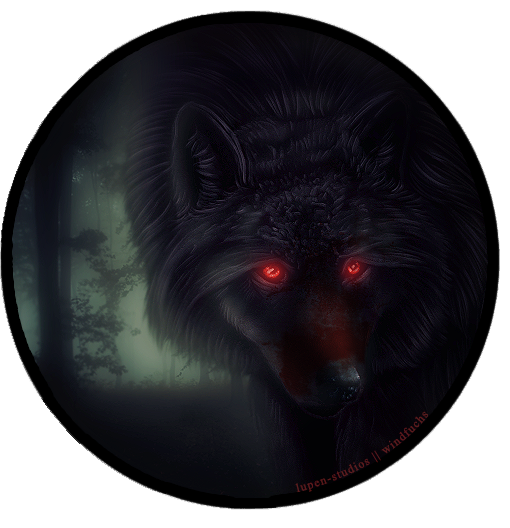 Watch
NOBODY CAN HEAR YOU
~~~

ABOUT:
Personal piece because been in an art funk with detailing and painting and ideas lately so decided to do something personal do that I didn't fuck up anyone else's characters lmao anyway this is Salvador as a wolf. The red on his muzzle isn't a marking but blood from...probably tearing someones heart out, there isn't blood on his nose because he licked it off. Sal as a wolf doesn't have any markings, he is just a black wolf with red tinted fur(not seen here because of lighting) and glowing eyes. I just wanted to make something creepy and a little violent because haven't been feeling great lately emotionally, having a lot of anger and anxiety and just a general shit fest in my head, so wanted do something a bit darker.
STOCK:


Awwwwww, bby, I'm so sorry that you're going through some mental shit right now! Hoping it's not stemming from life being mean to ya!

This is gorgeous though - I absolutely love the dark theme and you turned a freaking _white_ wolf into _black_.
Holy
freaking
butt
monkeys
That's INCREDIBLE!
Those eyes are gorgeous - I love this piece entirely! You did an excellent job - but I hope you start feeling better! Being in a mental funk is a hard hole to pull out of for sure

Reply

Nah...it wasn't really anything to do with real life issues, just my anxiety kicking my ass - so fun when it flares up >.<
and thank you! this is now his "old" design as you saw in his manip with his mate he got a bit of an update xD a much better one imo
ay I repaint all the fur anyway - white is not as hard to turn black as you'd think either

THANK YOU :hugs:
I love the eyes - and I did/am feeling better now, still have my meh days but they aren't horrid days atm
not sure how long this will last but we will see haha

Reply

This is really awesome, super spoopy!
Reply