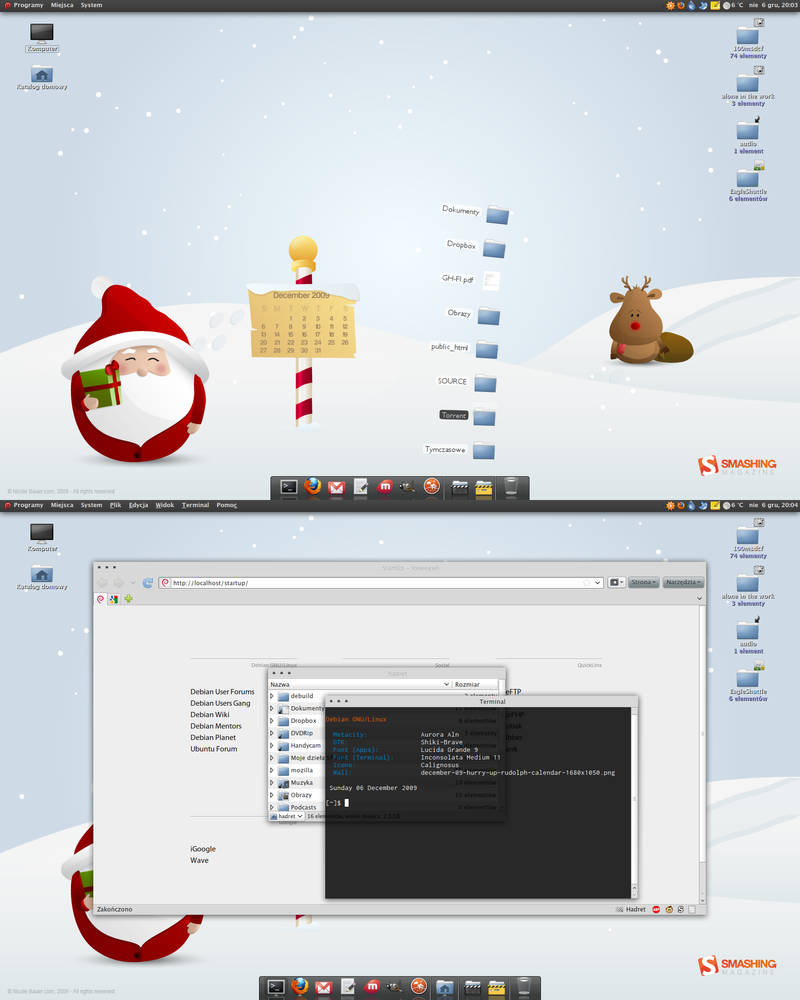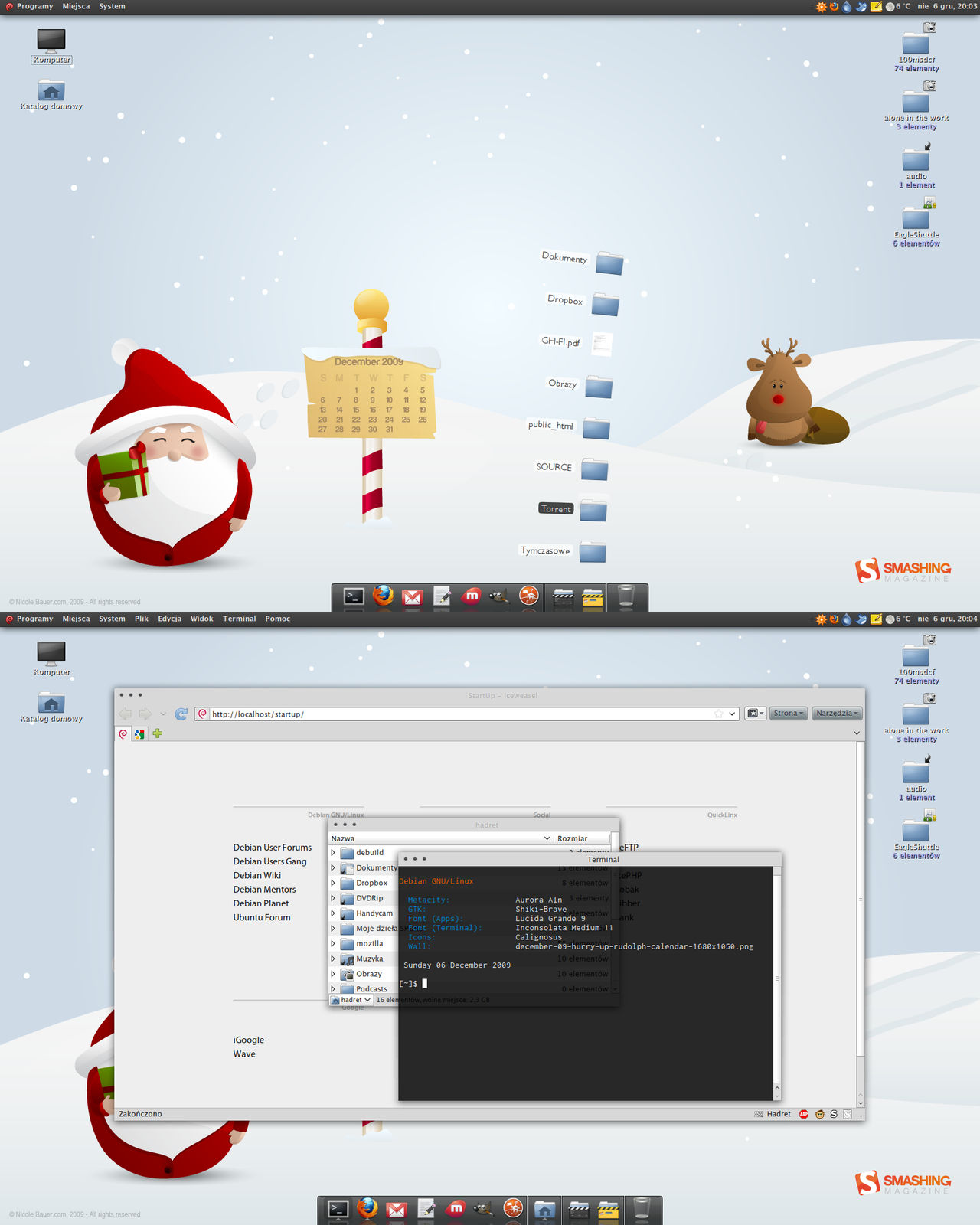 Watch
GNOME 2.28 @ Debian Sid
Gtk:
Shiki-Colors
(Brave);
Emerald:
gruenstich
;
Icons:
elementary
;
Wall:
Hurry up, Rudolph!
Apps: Avant Window Navigator, Iceweasel, Nautilus, Terminal;
Tray: Tomboy, Gwibber, Deluge, Firefox (FireTray extension);
Download for full view, 1680x2100 ~489 KB (:

How do you get Firefox that way ? With no legends ?
Reply

Świetny screen.

Powiedz mi jak zrobiłeś, że Firefox wygląda tak, a nie inaczej. Mam na myśli te "zakładki" Strona i Narzędzia znajdujące się na prawo od paska adresu. To jakieś rozszerzenie?
Reply

Tak, to rozszerzenie, które nazywa się StrataBuddy. Poszperaj też tu na dA za "Strata", jest parę lepszych shotów Firefoksa od mojego (:
Reply

Nice shot!

How do you get the browser tabs to display only a favicon?
Reply

Reply

Hmm, świetne

Udostę

niłbyś stronę startową IceWeasel?
Reply

Ciekawe, jesteś drugą osobą, która o to pyta, więc zdecydowałem, że po prostu puszczę ją na dA. Jakoś na dniach (:
Reply

*starts deinstalling games to make room for a fresh sid install*
Reply

now i got the right xmas feeling

this wp is funny
is the calendar part of wp or conky?
Reply

It's part of wp, check put link (:
Reply

Daaamn, zawsze bylem pod wrazeniem, jak "zylujesz" te pulpity

Swoja droga, bardzo fajny patent z tym kalendarzem wkomponowanym w tapetke (:
Reply