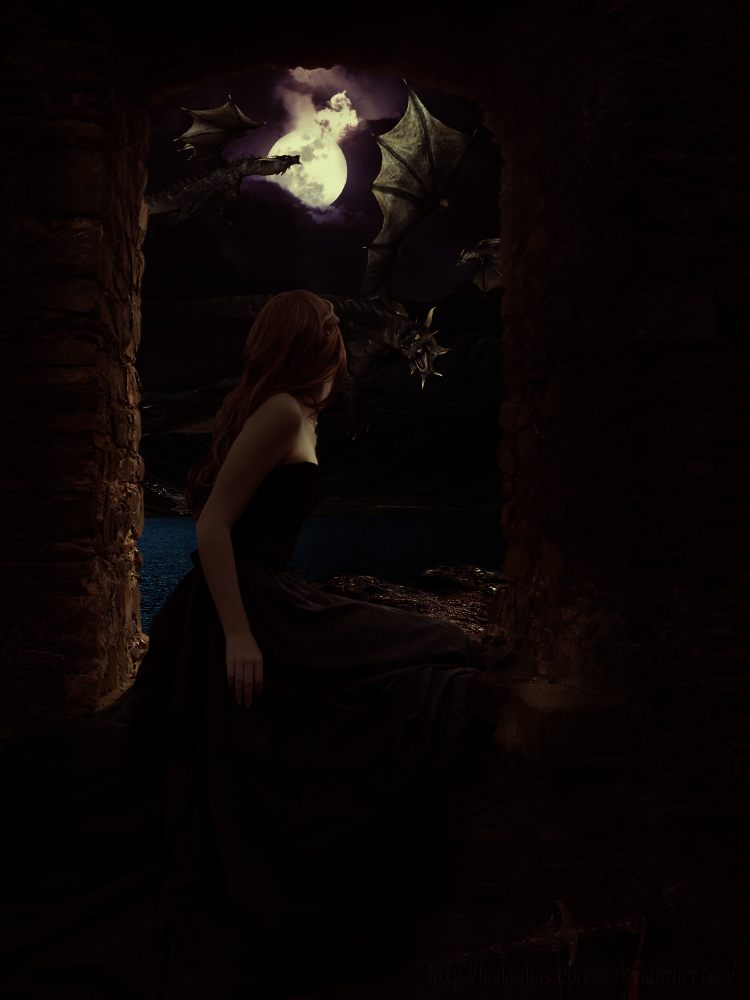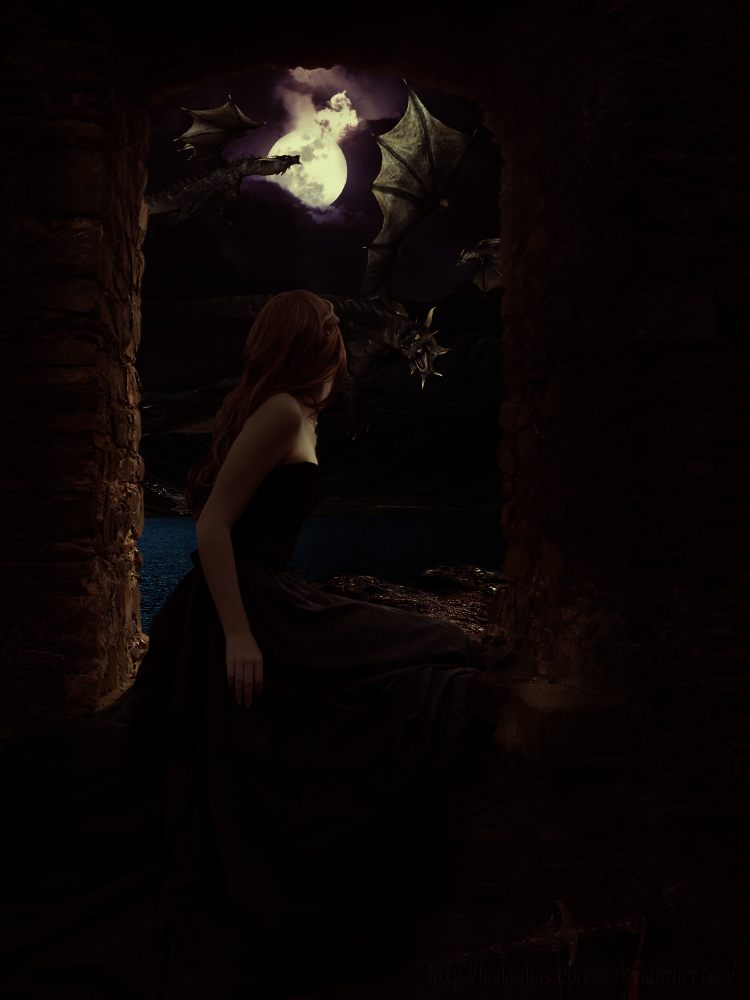 Watch
Well, here you have my second photomanipulation, I hope you like it, guys!

A text written by =PigSaint
Spanish
Aunque quemen tu ciudad, creo que compensaría sólo por poder verlos volar en una noche así.
English
Although they burn your village, I think it only would compensate to see them flying a night.
Stocks used:
Model
by

Dragons
by

Dagger
by

Clouds
by

Rocks
by

Mountain Lakeside
by

Window Ruins
by


Reply

Wow, it looks fantastic!

Reply

Thanks very very much!

Yesterday I was doing another and Photoshop crashes and I lost everything that I've done

(And I forgot to save the file

)
Reply

Great work

Reply

Jooorl!!! es preciosa la imagen Hadeees!!!!

!!! *////////////*!!!!!
Reply

Graciaaaaaaaaas!!! Ahora que te veo, feliz cumpleañooooooooooooooooooooooooooooooooos!!!!!!!!!!!!!!!! Espero que lo pases lindo, se te extraña bastante por estos lares

Ojalá te re galen muchas cosas lindas


Reply

Mi moniiiiiiiiiiiirrrioooo!! muchisisisimas gracias de nuevo!! n__n!! esta noche saldre a un buffet libre de pasta y pizza hohohoho a cebarme por mi cumple xD jajaja

Yo tb os echo a todos un monton de menos :_( pero con los examenes y eso me las he visto canutas pa entrar y mas para contestar tantisimos mensajes que tenia acumulados desde tanto tiempo xDD a ver si ahora me actualizo mas! que tengo hechos 3 dibujos solo para colorearlos >_<!! aishh!!!

un abrazote hades!! a ver cuando podemos hablar mas de seguido :3 hihihihi
Reply

¿Me invitás?

Que genial

!
Bueno, no pasa nada, las responsabilidades primero

!
Otro, yo espero lo mismo

Reply

yo te invito encanta >3<!!!

Si.. u.u ainss y pronto de vuelta a clase y masss responsabilidades xD asi que intentare hacerl todo antes de eso! jajajaja xD
Reply

Es una lástima que no existan los dragones. Aunque quemen tu ciudad, creo que compensaría sólo por poder verlos volar en una noche así.
Reply

La verdad que sí. No necesariamente tienen que ser malos, podrían haber dragones guardianes

Me gustó lo que dijiste, lo voy a poner de descripción, y si querés pasarlo al inglés, va a ser bienvenido!

!
Reply

Seguro que tú sabes más inglés que yo.

Reply

Wow, surprised this doesn't have more views. It's gorgeous!
Reply