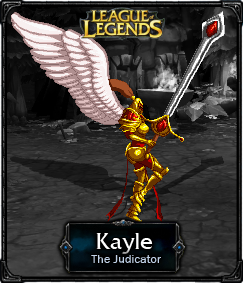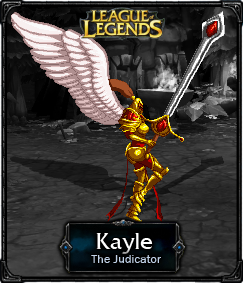 Watch
Sprite done from scratch editing from 3D model. I used the Goddess Athena's wings ('cause I'm bad doing wings), I edited a bit of those wings.
If you wanna use, send me a note, asking for permision

Here you can see this sprite in League of Legends Forum
Kayle from League of Legends ©
Goddess Athena from SNKvsCapcom ©

oo muy bueno aun no puedo jugarlo pero muyy bueno!!!!
Reply

Muchas gracias, Zahori! Te digo la verdad, quería tratar de imitar el estilo de armadura que hacés vos pero no me quedó, pero creo que hice lo mejor posible. Es más, estaba un poco decepcionado, hasta que logré esto, pretendía pedirte ayuda.

Cuando puedas, avisame y si puedo, te enseño un poco el juego. En caso de que te lo bajes, usá la versión de North America, yo no estoy en el Europeo. Saludos!
Reply

Awesome...it looks great! All of them are fantastic! Wonderful job, Marcus!

Reply

Oh, I do like how the armor is looking in this sprite. Really shiny and metallic.
Reply

Thanks, I really try to do how do you say and I think, my last sprites don't look like CVS style

Reply