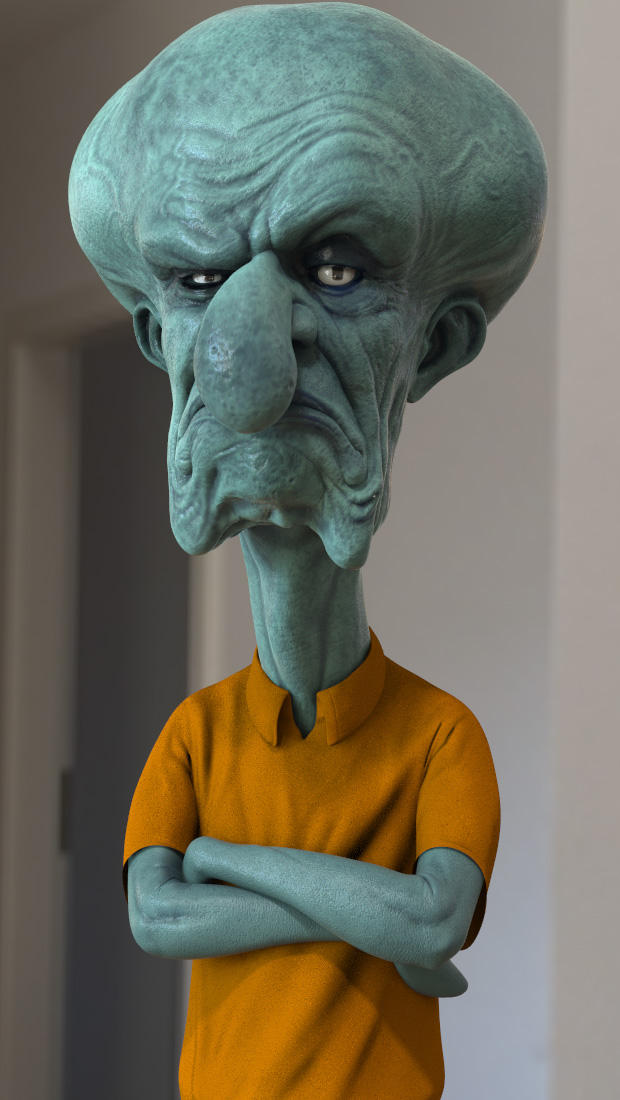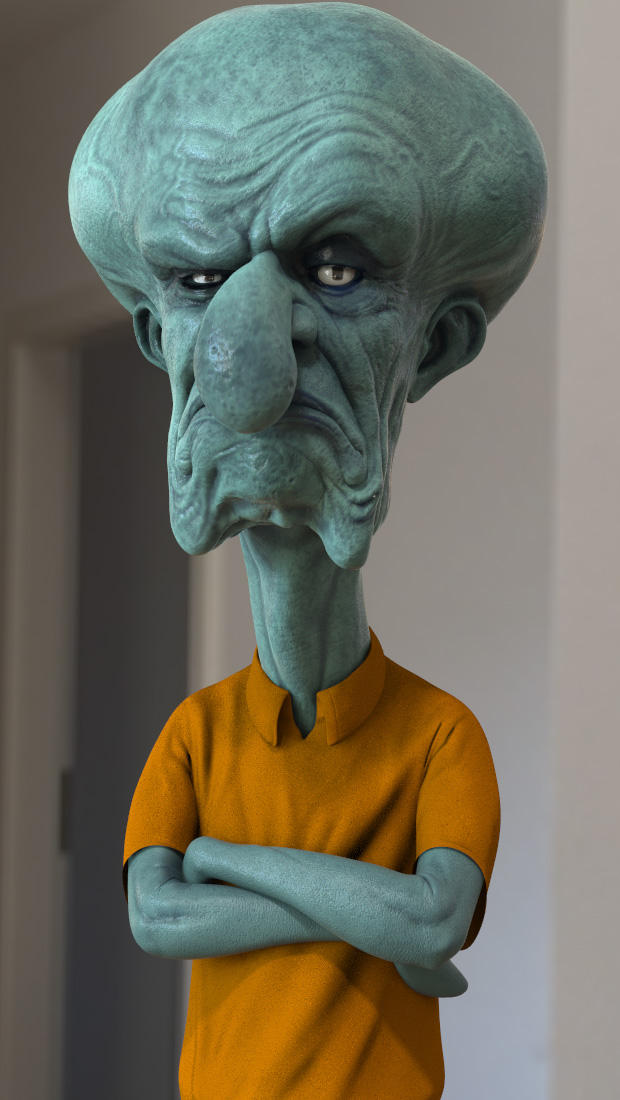 Watch
Zbrush sculpt rendered out of modo

[zbrush]
[modo]
[Photoshop]

Reply

Reply

Reply

This is the scariest picture on the internet
Reply

Anyone else think Squidward kinda looks like a Nazi propaganda cartoon of a Jew?
Reply

Reply

cool

Reply

Reply

ooooohhhhhhhhh, it's skwidward, ayyyyyyyyyyyyyyyyyyyyyye
Reply

I wish this was rigged up, I'd love to animate him!
Reply

unfortunately I had no plans beyond the still, so he's modeled in that position. Rigging would be a nightmare without a retopo and repose.
But it would be super cool to see him moving around.
Reply

Yeah, I figured as much. Maybe we can work together on a future project. Could be fun to get back into doing lip syncs and stuff.
Reply

And LRW thought HE looked 'rough' in the a.m.! (GRINS) .... WELL done above!
Reply

wow *___* Luv de expression!

Reply