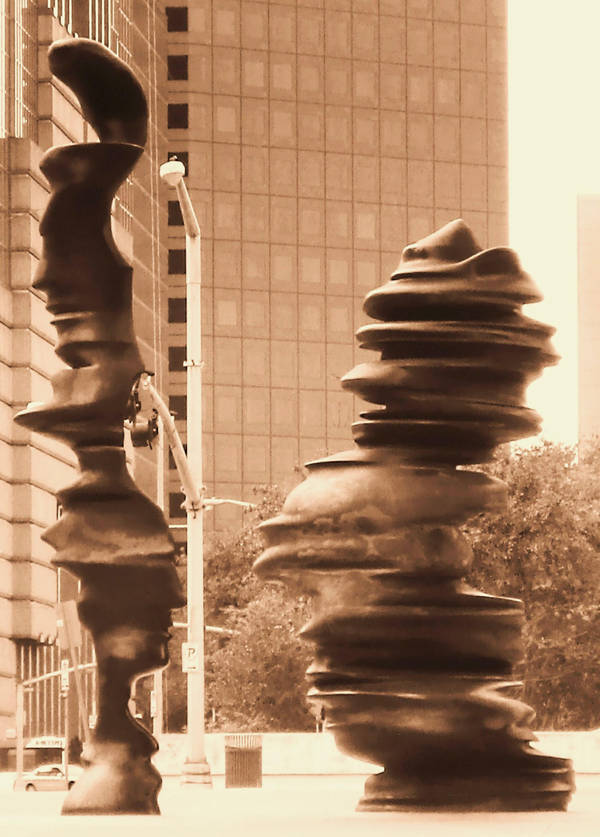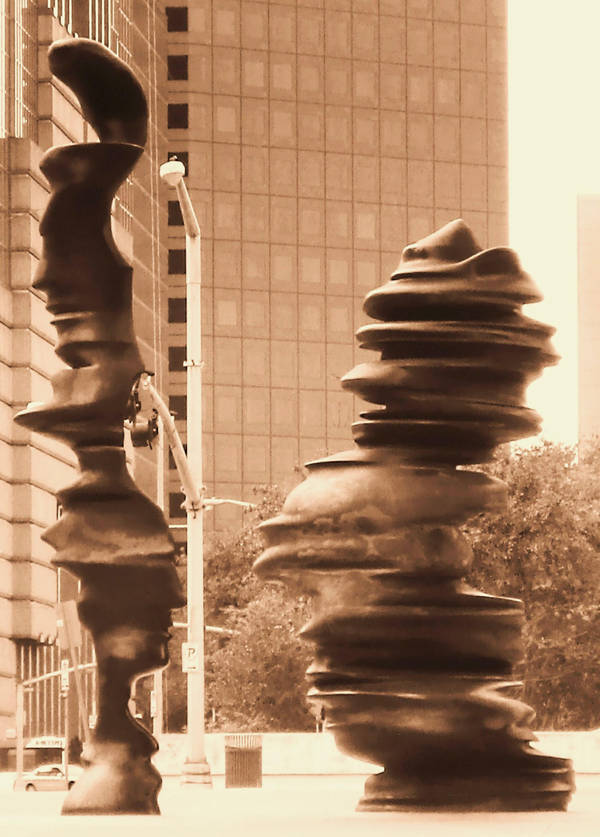 Watch
At the entrance of the Hobby Center for the Performing Arts, Downtown Houston. Look closely at the seemingly random structure, and you will see why they are perfect for the location.

I saw the faces and then I saw the '

lates' (hats!). BUT for a millisecond I thought it was another stack of wobbling books, having browsed your latest!!!
Reply

Reply

i've seen something similar in Turin, Italy.
Reply

Really? That's quite interesting

I guess it's because the style is very intriguing. And thanks for faving this

Reply

sweeeet. did you add a film grain or something?
Reply

Nope, but with all the things I did to make the photo look a little in its golden age, the noise in it got quite pronounced. I was happy that it actually made the picture look better instead of worse

Reply

sweet. i think i need to see a print to really like the texture, i'm not a huge fan of noise... i think it's just an acquired taste that i don't have yet. i'll get used to it someday and come back to look at this again.

i like it, though, don't get me wrong... :/
Reply

Reply

I love the structures too

Thanks!
Reply

Yea..they're cool!.. you're in Texas? I was born there
Reply

Really? What city/town? Texas is so big

Reply

Reply

ooo home of sea world

love that place.
Reply

I was only there about the first year of my life..Dad was Air Force.. born on Randolph Field and then when he went to Korea we flew up here to stay at Grams house..went back in 1963 when we were coming to New Jersey after being in Alaska for 3 years.. it was so hot there in SA!
Reply

gimme a hint

I can't see...
Reply