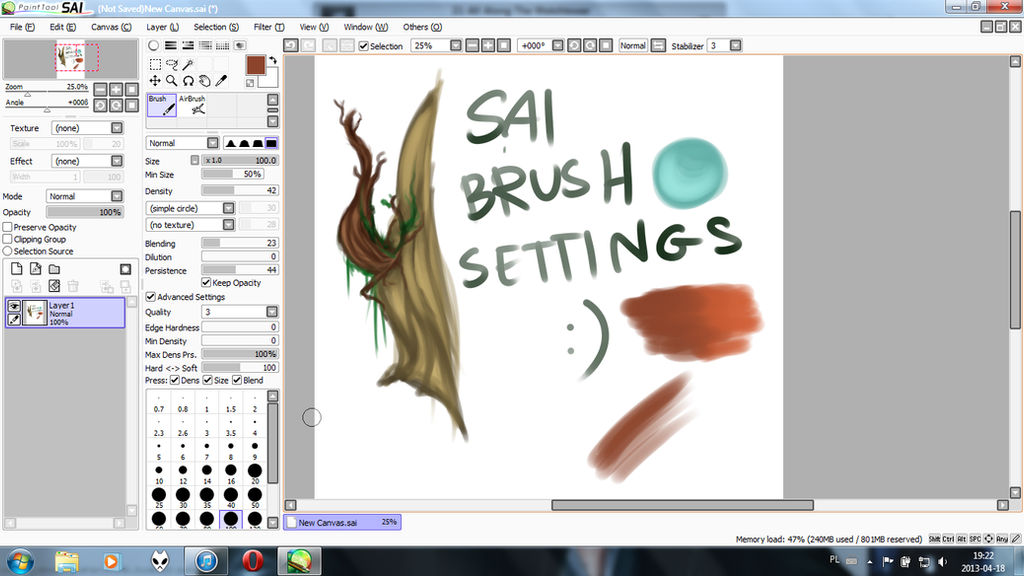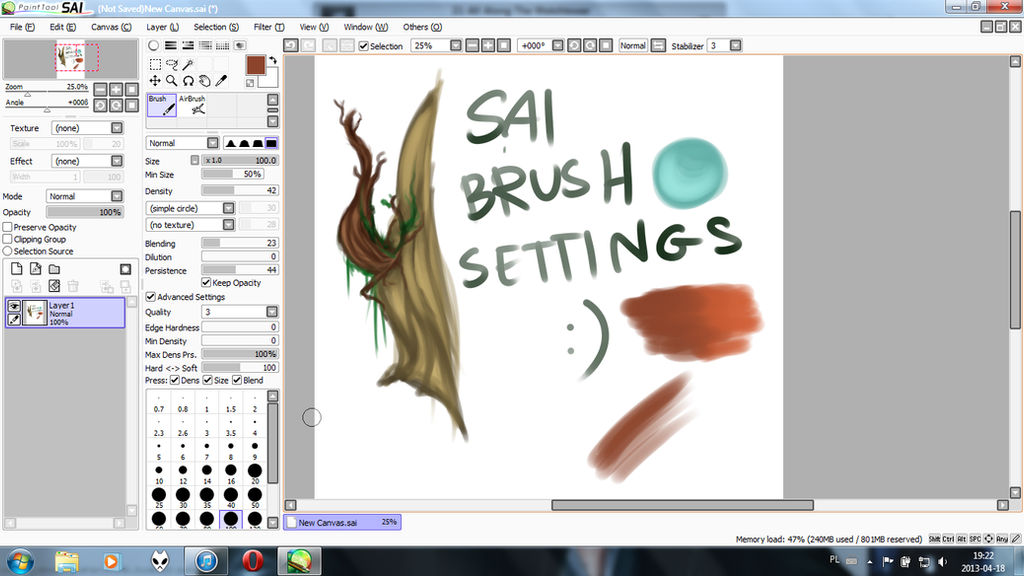 Watch
I designed them myself and now they're out there for you to use
These are for Paint Tool SAI

HOW TO USE:
Just to clear it up as a few people are unsure. Make a new brush (by right clicking on an empty spot and clicking on "brush") and change the settings of the brush to the above. As simple as that

Here I show how how to copy ALL names of the files fast into a text list automatically.
fav.me/d9nrxo0
Hope it saves you a little more time .
Reply

What if my paint tool SAI's brush/ pencil is not smooth??? How do i solve it? It's all pixelly
Reply

Maybe try to re-install your tablet drivers

Reply

Reply

Those look cool! Is there a download link?
Reply

do you really use paint tool sai? you can just put the brushes you know...
Reply

Uhh, what do you mean by, 'do I really use paint tool sai'. Yeah, I do, check my gallery if you want proof. What a weird accusation...

And thank you, as I am new to using it and I see other deviations for SAI brushes that have download links. I mistook it for one of those.
Reply

Reply