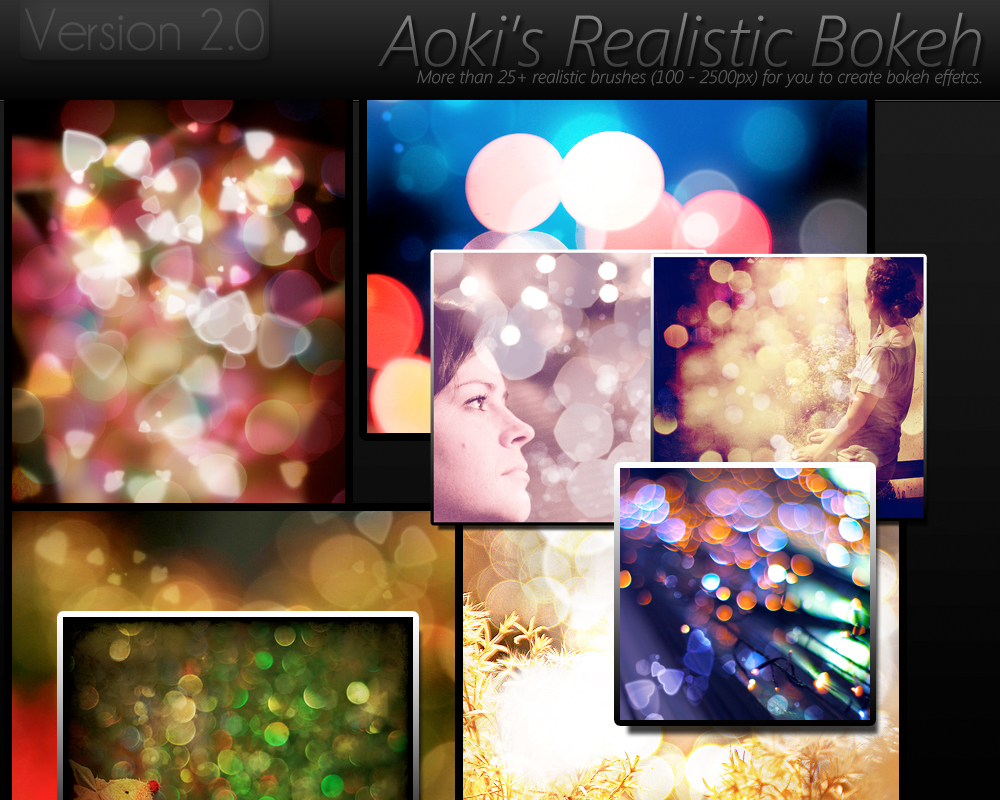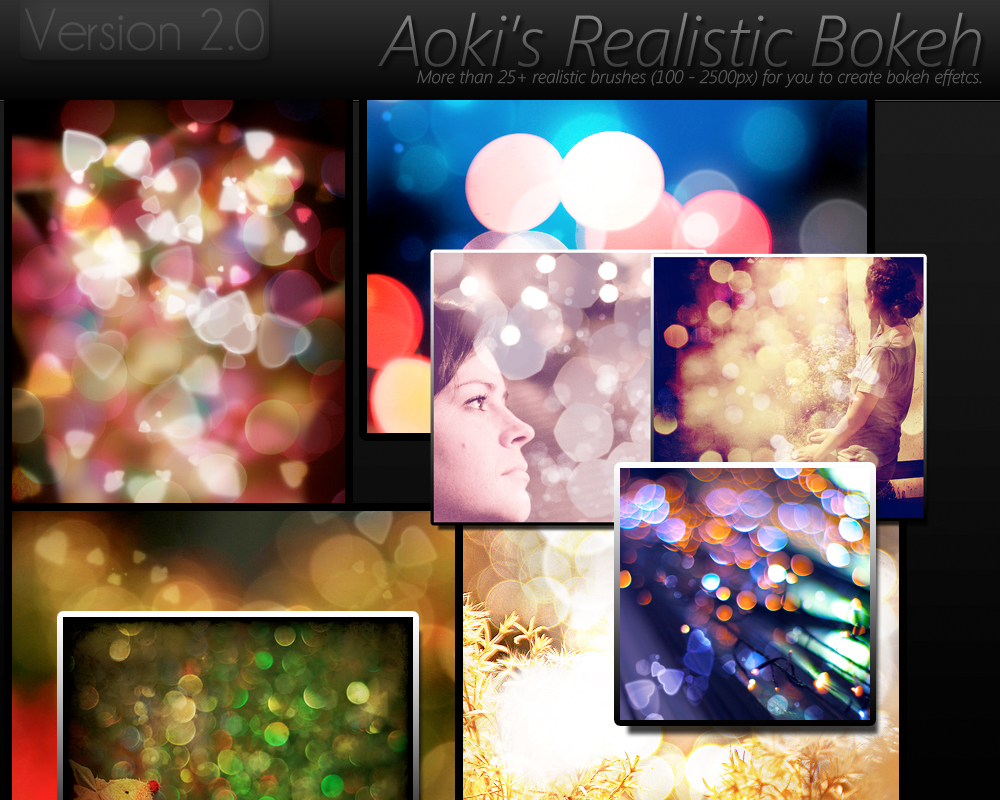 Download: [link]
YOU NEED TO REGISTERED!!!
VIEW MY BLOG FOR MORE FREEBIES!!!

Please comment on my blog if you like them or just want to say something else

Feel free to twitter about these!!!

________________________________________
Bokeh is a Japanese term used in photography. It is used to describe the qualities of the area of a photo that is out of focus, and is used to help draw your eye to the subject of the photograph. Some pretty cool things happen with bokeh, too, and thatís what these brushes will help you to create.