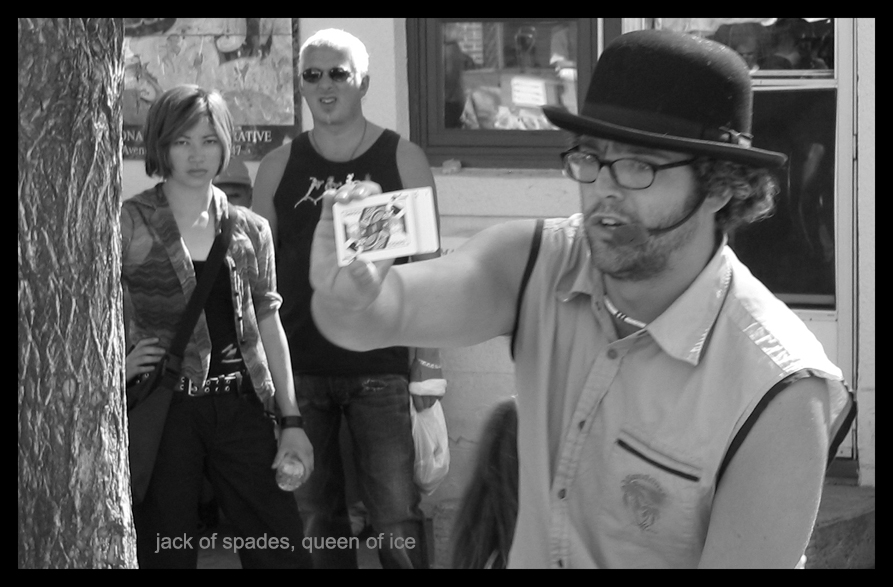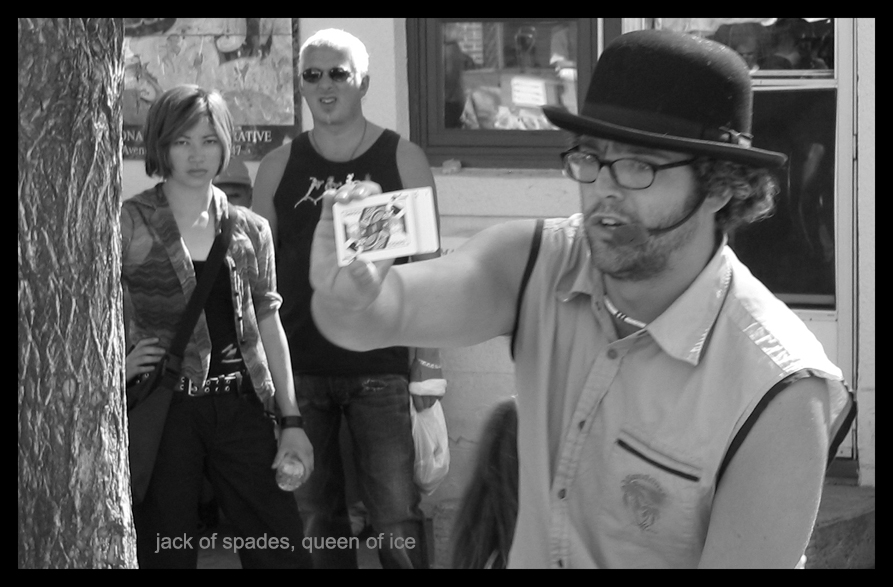 Watch
She's scary. Even when the camera wasn't pointed in her direction, that was the look on her face.
San Francisco card man has a look of desperation on his face, and I think he fits well with the "Queen of Ice" watching him judgementally.
Taken at the Fringe during the ~
EdmontonMeet

very awesome title, I love it!
Reply

She does look quite scary, the guy beside her though... he just looks like he's disgusted or ''huh''.

Great photo!
Reply