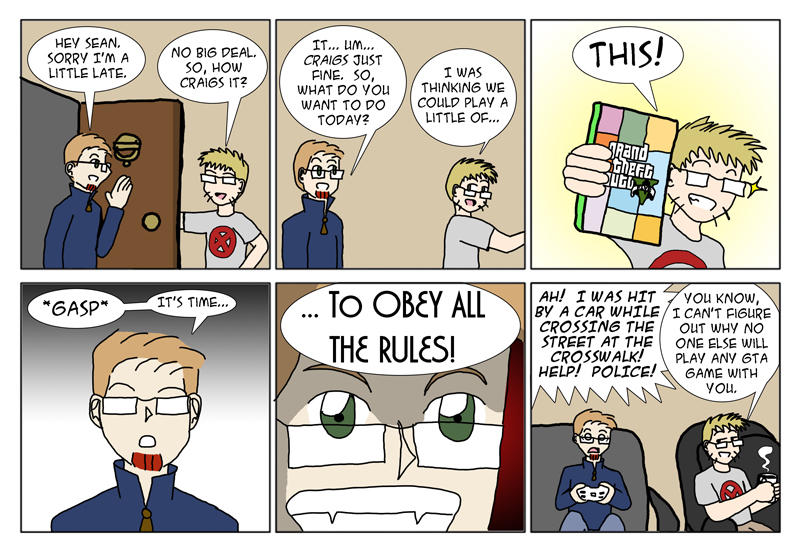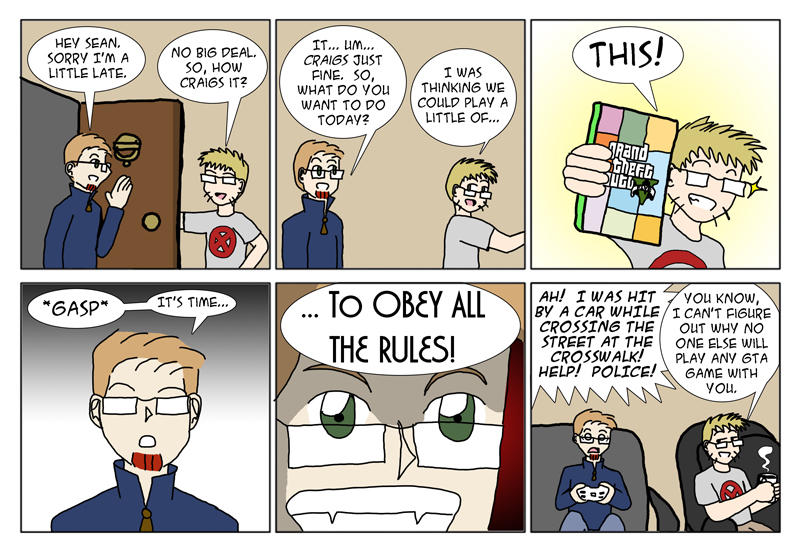 Watch
This is how I play Grand Theft Auto games. It's a rather interesting experience. And yes, the logo in panel 3 is traced.

© Craig Olsen 2013
Grand Theft Auto 5 © Rockstar Games

Reply

BEST COMIC EVER!!!!!!!!!!!!
Reply

Lol, i did so once too in GTA SA, but the street lights stayed red until I passed the red light. Also, a cop care drove into ME, but I still got wanted stars

Reply

I know! After a while, I feel like, "am I the only one here with any respect for the law? If so, I might as well become a criminal."
Reply