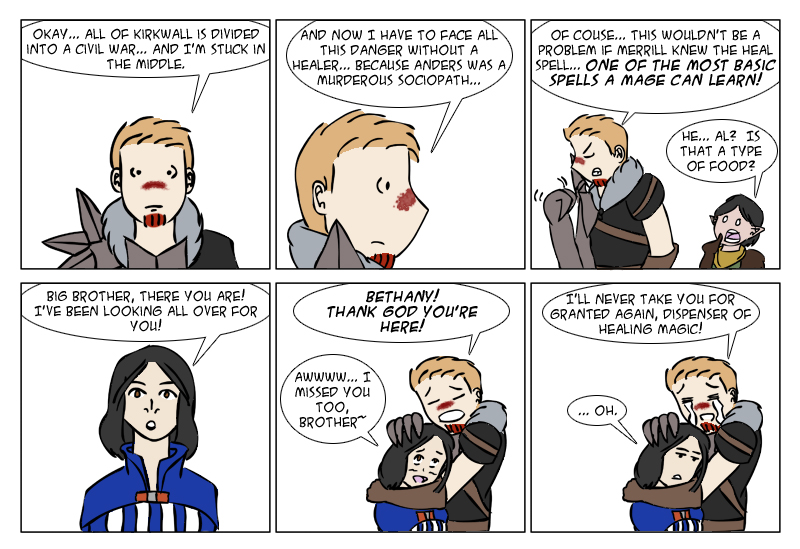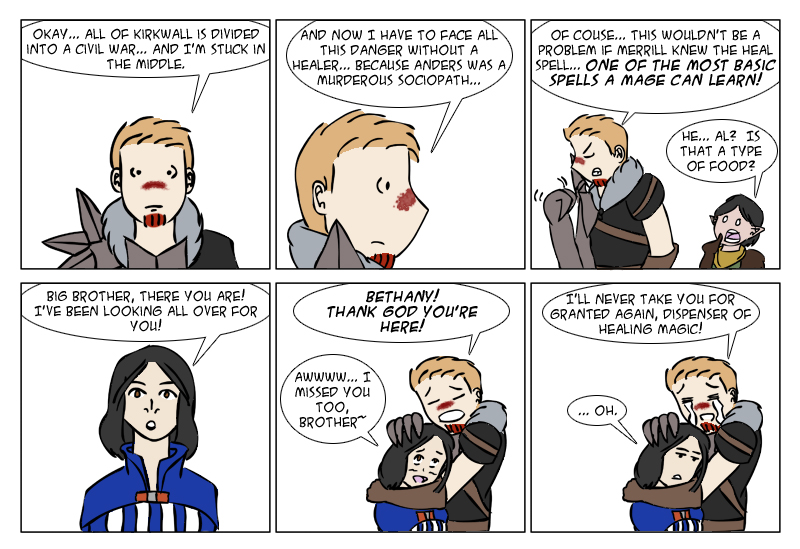 Watch
Though the game has been out for a while, I figured it would be polite to state that this comic contains spoilers for the end of Dragon Age 2.

This comic chronicles my exact reaction to the end of DA2 and how disappointed I think Bethany would be if she heard what I said.

© Craig Olsen 2013
Dragon Age 2 and Characters © EA/Bioware

PS
There isn't a numbering error; the comics went from 24-26 because #25 is being used for a book review I worked on.