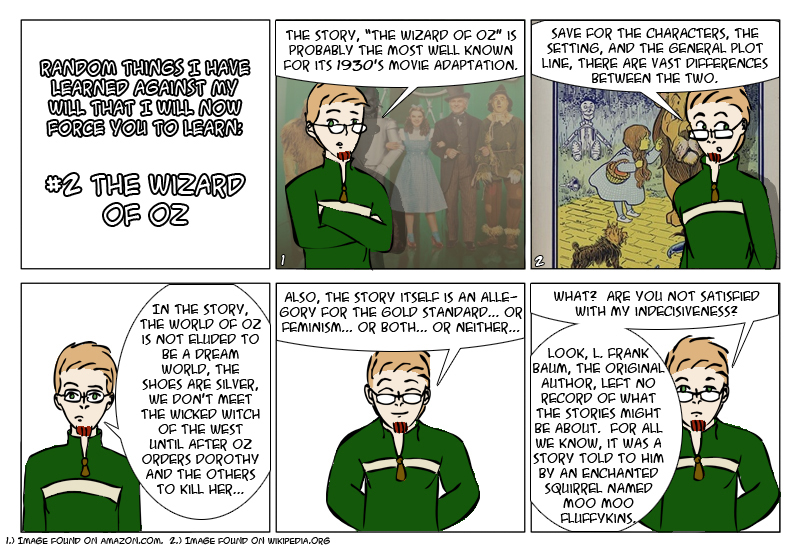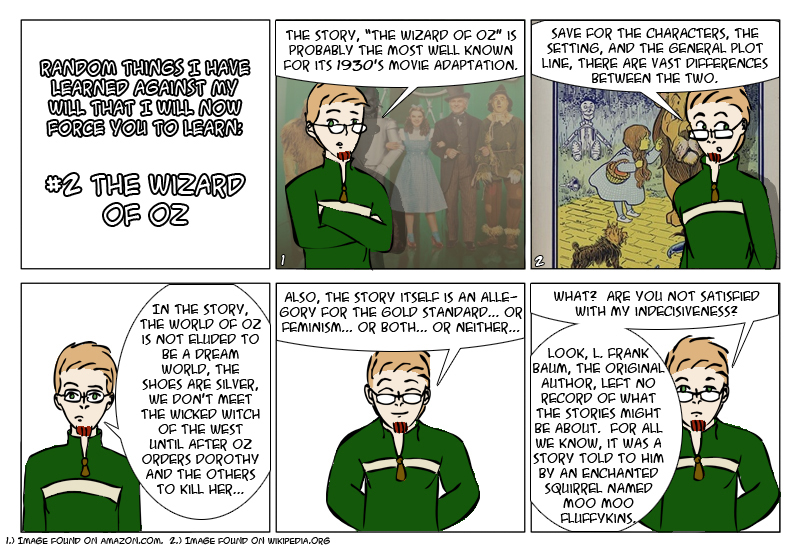 Watch
Whoops! I posted this on my site and I forgot to post this on DA. Sorry about that.

This is based on information that I've been working on for a research paper.

© Craig Olsen
Oz © L. Frank Baum (or whoever holds the copyright now... unless it's PD, but I don't think it is).

P.S.
Yes, I used almost the exact same template for the prior "Things I've Learned Against my Will" comic, but I think any other comics like that will have the same/similar template.

So is the whole "friend of Dorthy" thing from the book or just movie? I always wondered where that expression came from. I always saw Tin Man,Scarecrow, and Lion as more representing the flaws of men than homosexuality.
Reply

Silver slippers would be heavy.. seriously.. No wonder she can kill shit.. if she can walk all the way down the Yellow Brick Road in 25 pound shoes, could you imagine how strong her calves would be?!?! She's like a classic-literature Goku with them weighted shoes...
Reply

Shattering peoples minds one panel at a time! Nicely done.
Reply

MOO MOO FLUFFYKINS...WHERE IS YOUR GOD NOW!!!!!
Reply