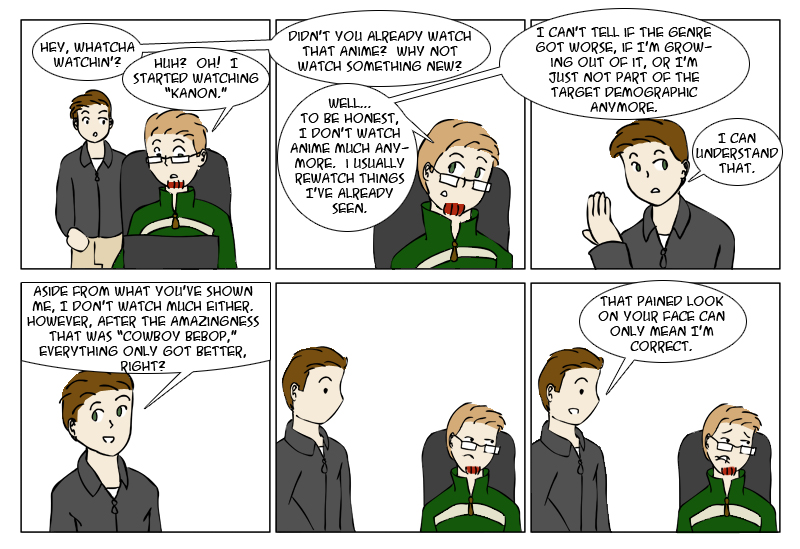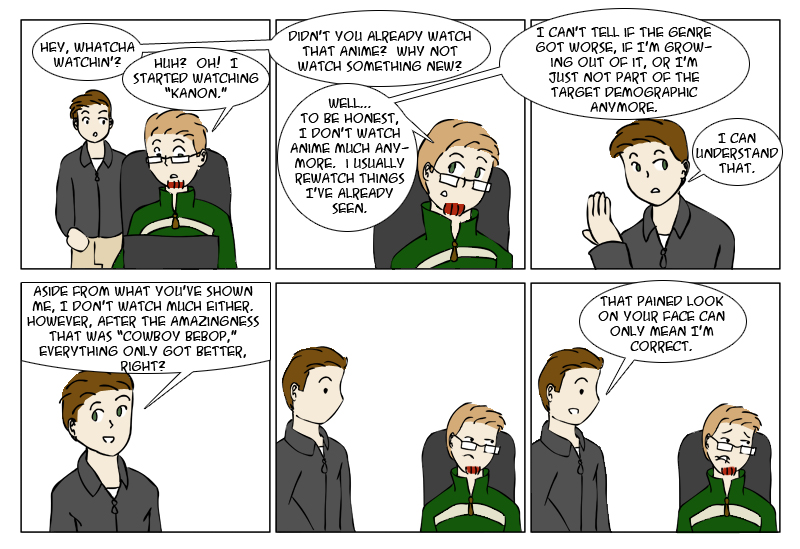 Watch
Cowboy Bebop actually ruined anime for my brother because he basically saw nothing as good afterwards. He liked Bebop so much that he had a hard time watching other anime shows because it set a ridiculously high standard for him. For the most part, I tend to agree.

© Craig Olsen 2012

There is no other anime after Cowboy Bepop....only bepop wannabes
Reply

Cowboy Bebop was a good anime
Reply

Agreed. Bebop is my favorite anime of all time~
Reply

I enjoyed it, but I never really got into it as much as everyone else...I always felt like Firefly was a similar premise but I found the characters were much easier to relate to. That being said I've never really been a big fan of anime in general, I've tried the various genres and such but nothing really clicks. I think that really for me all cartoons got a little worse after Batman the Animated Series...truly my favorite animated anything of all time.
Reply

I'm the opposite in some repsects. I could never really get into Firefly, though I understand why people like it. I guess I always saw Firefly with the mindset of "Cowboy Bebop did it first... and better." But like I said, I have a bias since Bebop is my favorite anime of all time.

But do I like Bebop more than Batman the Animated Series? Oh jeez... I'll have to ponder that one for a bit.
Reply