---

COMMISSIONS:
closed

REQUESTS:
watchers/friends only

TRADES:
watchers/friends only
---
For inquiries, comments or concerns, simply note me.

-or-

email me at gyrforce.art @ gmail.com
---









Se habla Español! O mejor digo, Castellano.

You can read my Tangled 2 fanfic here:
www.fanfiction.net/u/3914272/G…
~~~~~~~~~~~~
I love art of all forms (especially animation), I love music, and I'm a big book worm. I'm also a grammatical neat-freak just in case you're wondering... I love to read other people's story ideas and see them take off. I enjoy seeing people's art and the creativity they crank out. I'm a Catholic and strong in my beliefs! Other people inspire me to be better than I am and I make every effort to reach for the stars!
~~~~~~~~~~~~
"Life is too serious to take seriously."
"Failure doesn't exist. It's a mindset we put ourselves into when we think we haven't progressed. But in reality, each and every failure is a success pushing us in the right direction."--Unknown
~~~~~~~~~~~~
FELLOWSHIP OF THE UNASHAMED
I am a part of the "Fellowship of the Unashamed." The die has been cast. The decision has been made. I have stepped over the line. I won't look back, let up, slow down, back away or be still.
My past is redeemed, my present makes sense and my future is secure. I'm finished and done with low living, sight walking, small planning, smooth knees, colorless dreams, tamed visions, mundane talking, cheap giving and dwarfed goals.
I no longer need preeminence, prosperity, position, promotions, plaudits or popularity. I don't have to be right, first, tops, recognized, praised, regarded or rewarded. I now live by faith, lean on His presence, love with patience, live by prayer and labor with power.
My face is set, my gait is fast, my goal is Heaven, my road is narrow, my way is rough, my companions are few, my Guide is reliable and my mission is clear. I cannot be bought, compromised, detoured, lured away, turned back, deluded or delayed. I will not flinch in the face of sacrifice, hesitate in the presence of adversity, negotiate at the table of the enemy, ponder at the pool of popularity or meander in the maze of mediocrity.
I won't give up, shut up, let up or slow up until I have stayed up, stored up, prayed up, paid up and spoken up for the cause of Christ. I am a disciple of Jesus. I must go till He comes, give till I drop, preach till all know and work till He stops me. And when He comes for His own, He will have no problem recognizing me because my banner will be raised high. I am a part of the Fellowship of the Unashamed.
Questions or concerns? Don't be afraid to ask.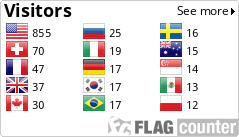 Favourite Visual Artist
Akiane Kramarik, Ben Caldwell, Jake Parker, Hayao Miyazaki
Favourite Movies
Cats Don't Dance, Wreck-it-Ralph, Max Steel, The Inspector General, Porco Rosso
Favourite TV Shows
Oban Star Racers, Buddy Thunderstruck
Favourite Books
Tobit, LOTR, Ranger's Apprentice, Legends of the Guardian King, Redwall
Favourite Writers
C.S. Lewis, J.R.R. Tolkien, G.K. Chesterton, Karen Hancock
Favourite Games
Project Spark, Dragon's Dogma, AC: Black Flag, Minecraft, Destiny, Paladins, Skyrim
Favourite Gaming Platform
PC, XBOX
Tools of the Trade
Pencil and paper; tablet and stylus
Other Interests
Art, writing, music, reading