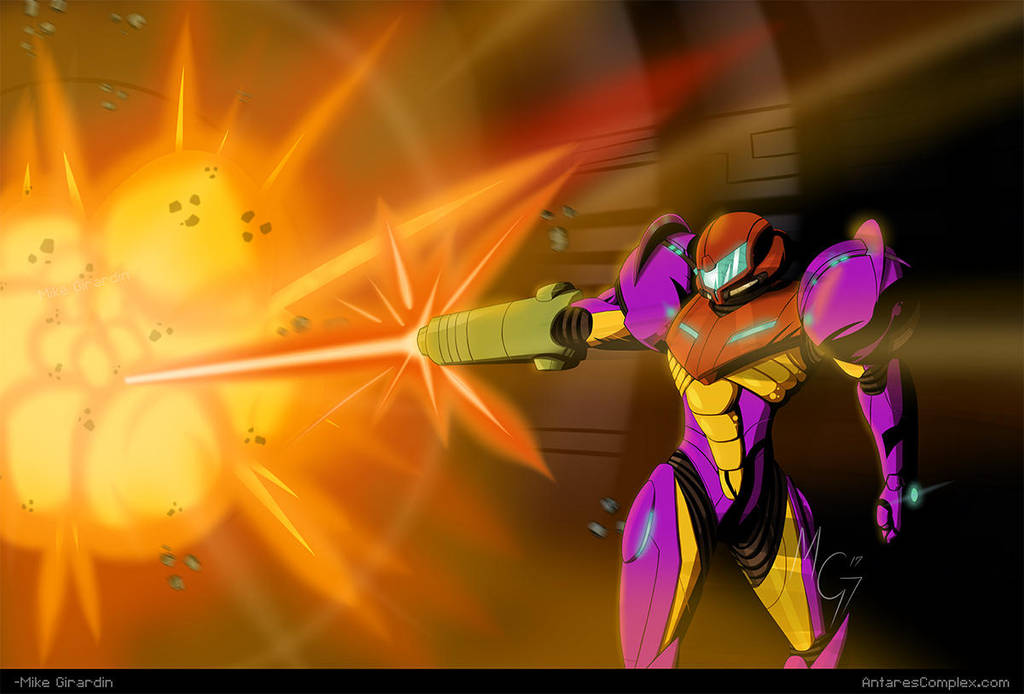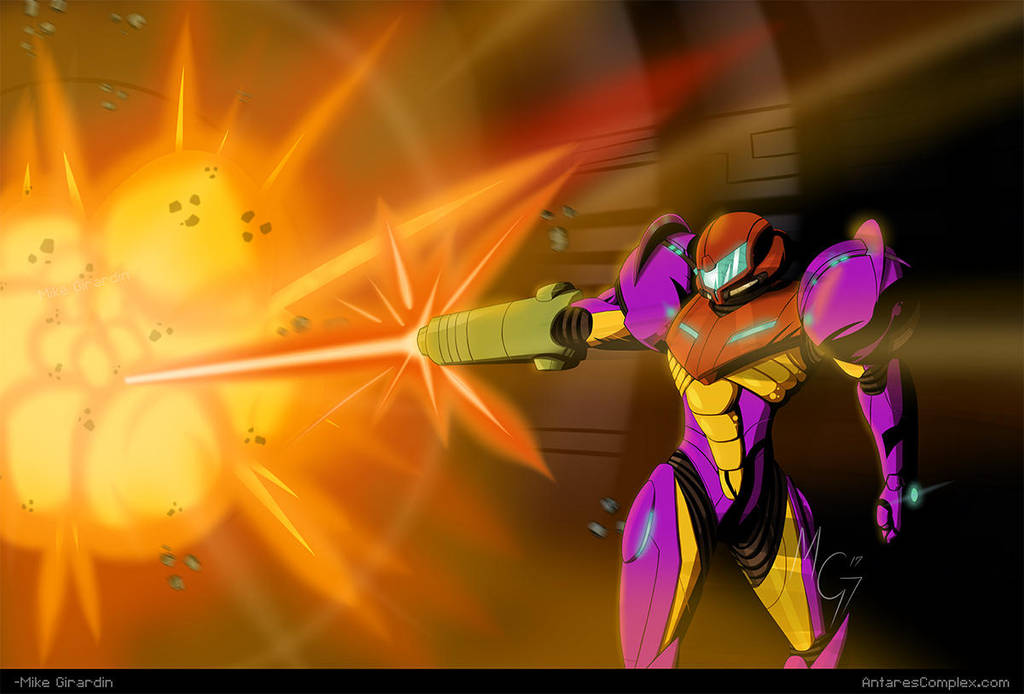 I had NO idea that it was Metroid's birthday (in japan) and I just dropped this on Patreon today. But screw it seeing that it's the bday of the series that I fell in love with on the Gamecube/GBA I gotta kick this out!

Clip Studio Paint
My twitter:
twitter.com/Gx3RComics
My webcomic:
www.antarescomplex.com
Characters © Nintendo
Art by Mike Girardin
To anyone who's interested in supporting my work, I've started a Patreon:
Click here if you want to support me via Patreon!

This really did turn out awesome man
Reply

This is absolutely beautiful and badass. Very fitting of Samus. The explosive details and coloring are so awesome and amazing!

Happy 32nd anniversary Sammy!
Reply

Thanks! Was certainly a fun experiment to do, especially with such a fun game series <3 <3
Reply

A++++, she looks faaaaaaab in your style!
Reply

Thanks! Comically, I was trying to experiment outside my style but EVERYONE sniffed me out easily. I guess I didn't quite change enough- But the end result still worked out so all the thumbs up
Reply