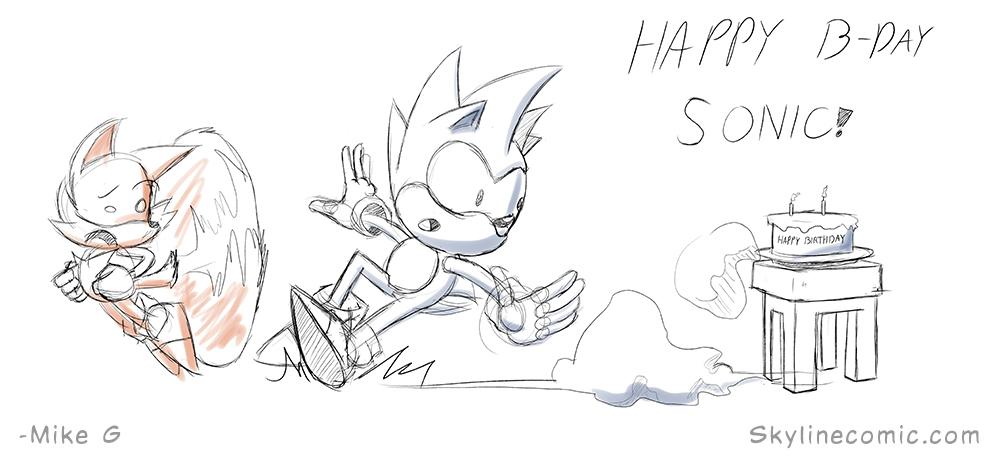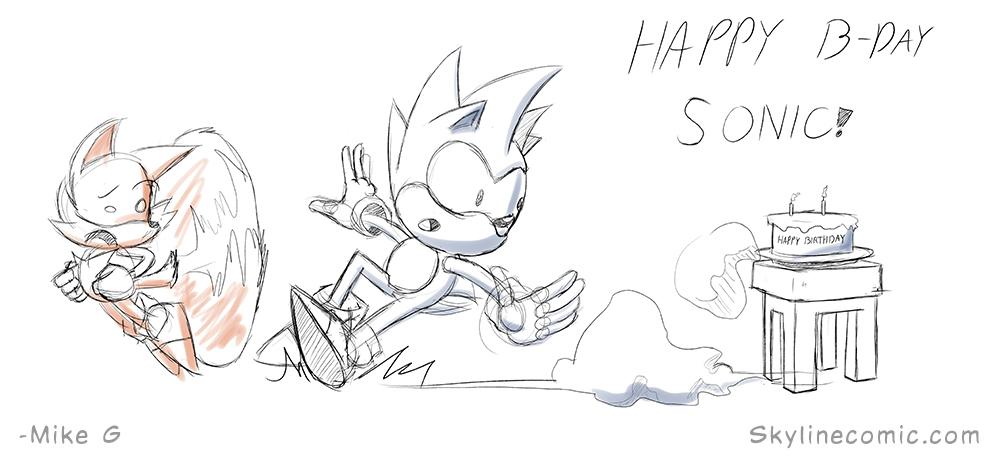 Oddly this is late because I hit submit, it didn't go and when I tried to submit something ELSE today, this appeared and I was all "wot". So, here's the late pic.

I imagine Tails is about to shoot off a cliff and have to hover his way back up.

Happy Birthday you blue blur you.