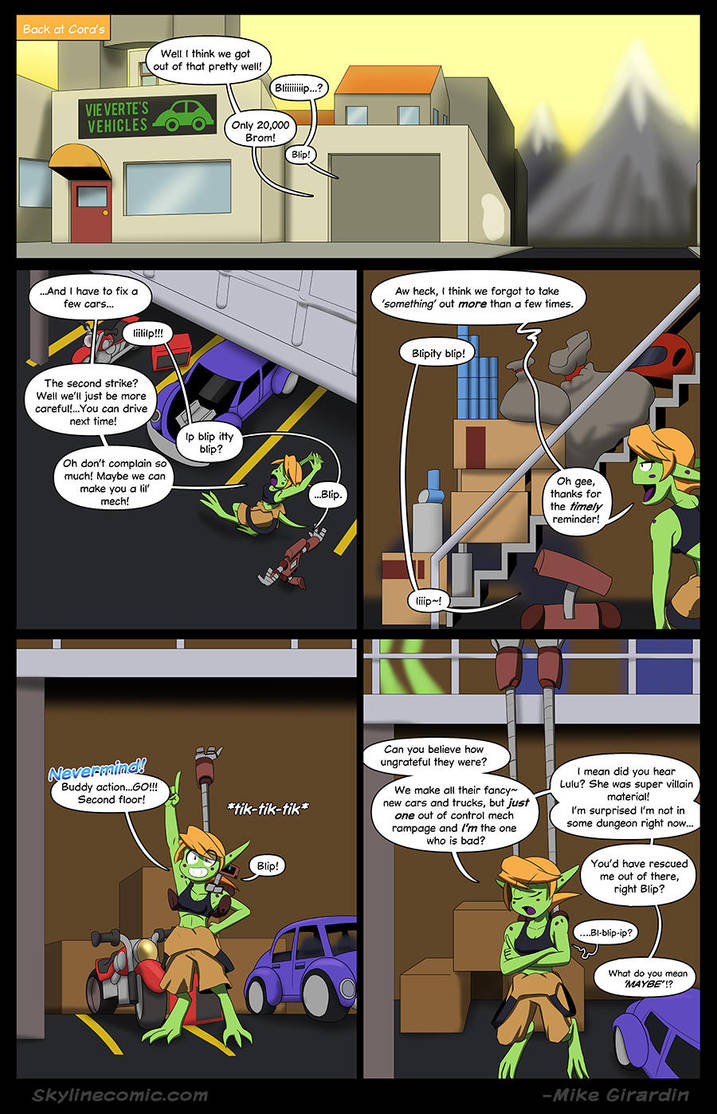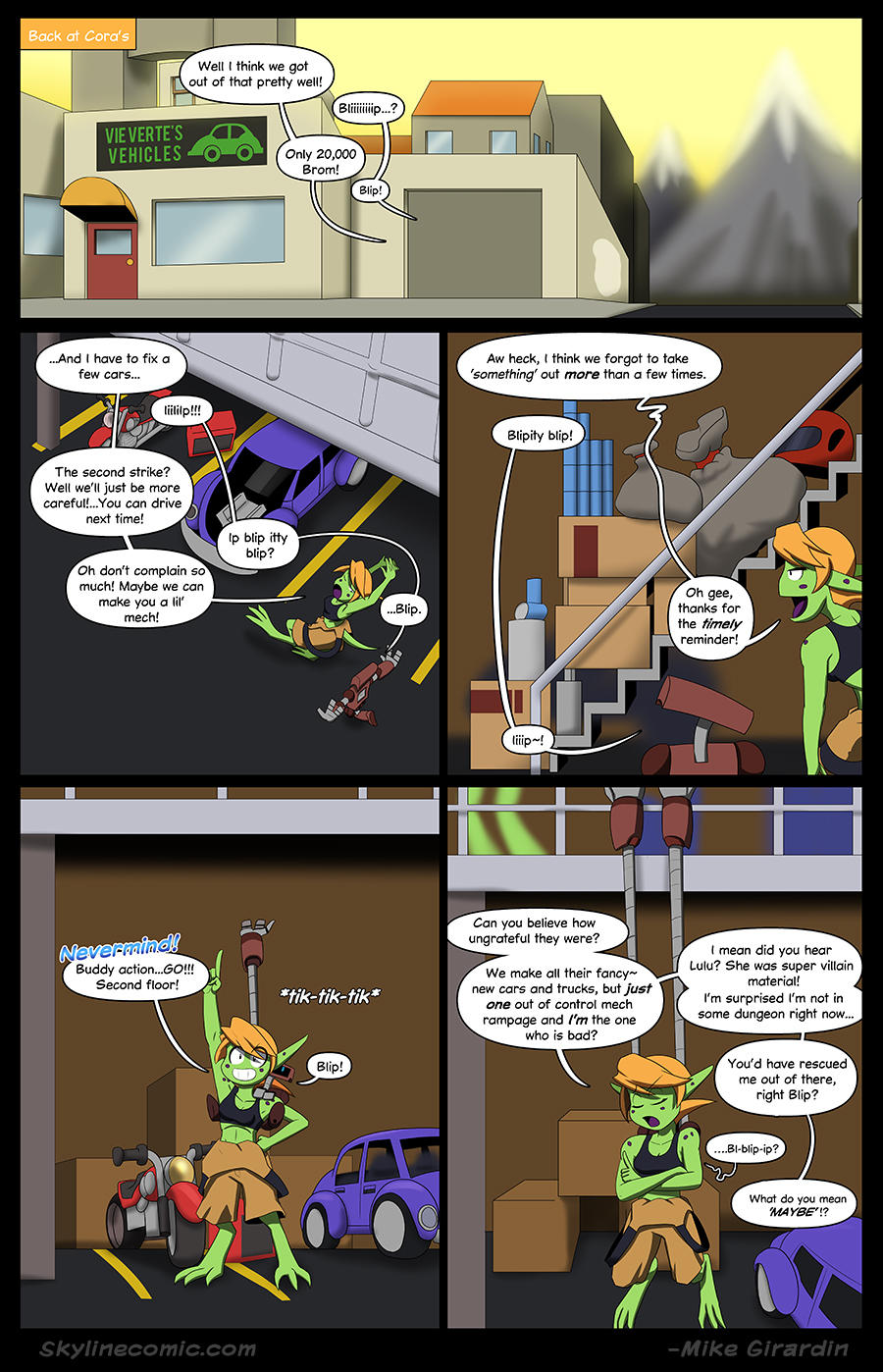 Buddy action...GO!!!
Note: Sorry this page was posted late, hit the wrong day on the scheduler, oops.


Journey to the Skyline © Mike Girardin
Art by Mike Girardin

I think this comic is really cute, I like it

Reply

H-HEY, Blip has to leave wiggle room for possibly needing to save their hide, after all!
Love the jumbled yet organized mess, I CAN RELATE TO THIS...

Reply

So I take it you're like me, there's a pile of something and you'll reach into it and pull out what you/someone is looking for.

A functional disaster!

Blip is truly a robot hero...of lazy. :V

Reply