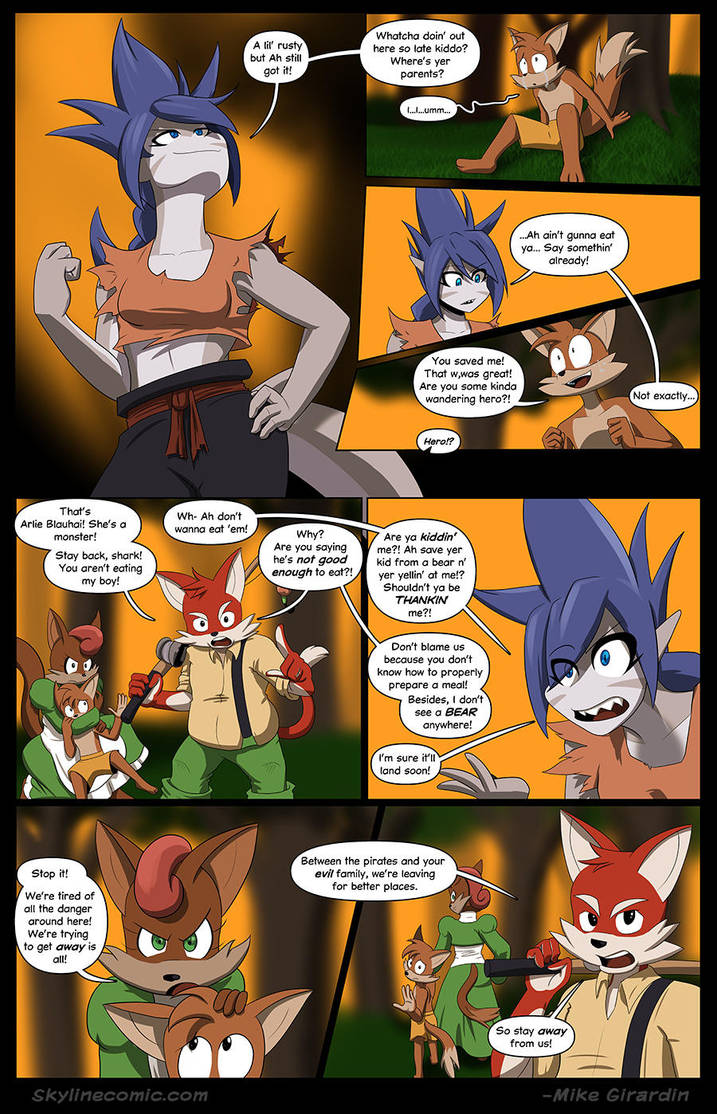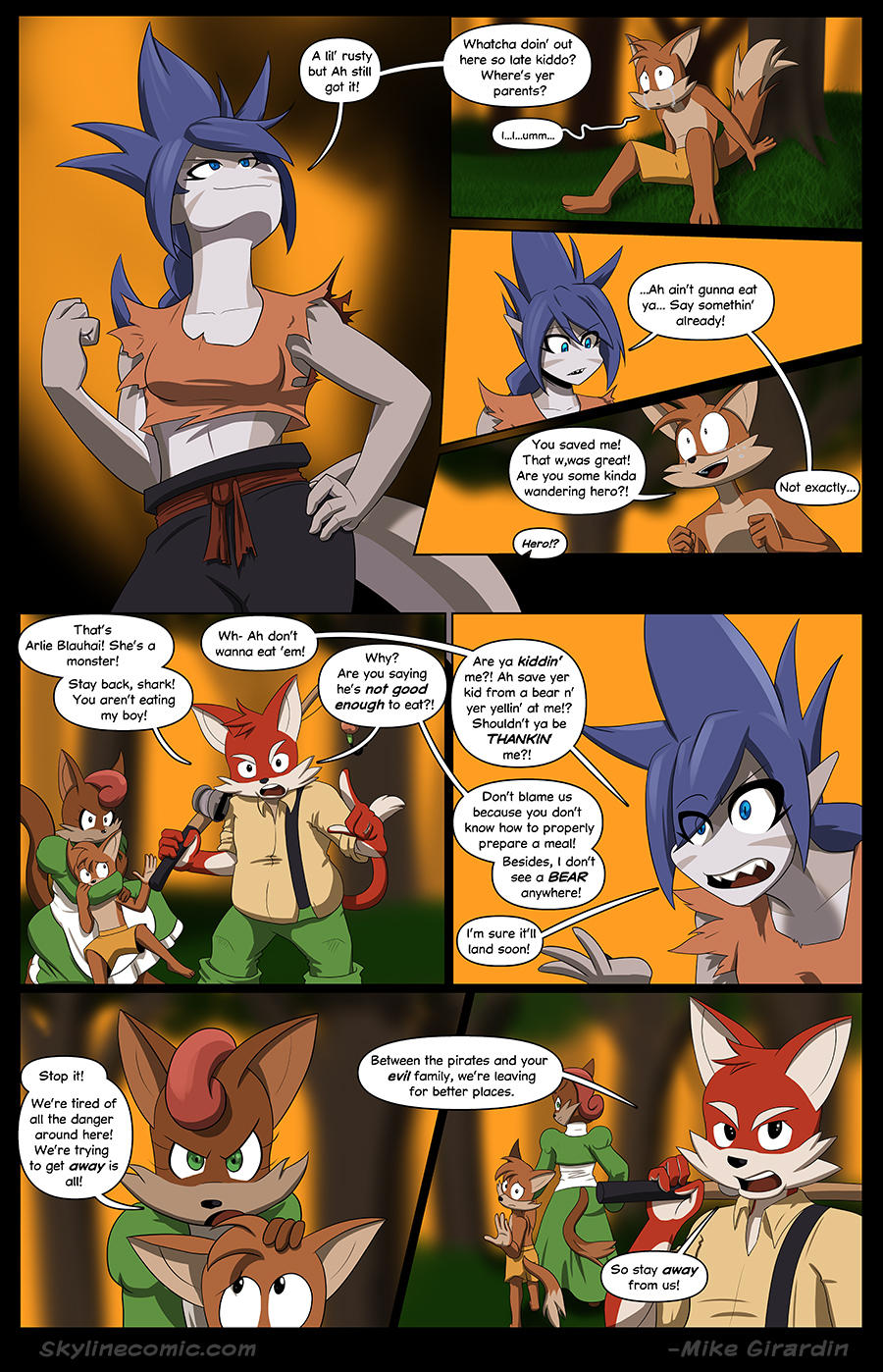 Ungrateful that she saved their kid and mad she has no interest in eating him. PARENTS, am I right?
Journey to the Skyline © Mike Girardin
Art by Mike Girardin

Fox Guy: Get outta here and go hang out with dumb Madeline! XD lol
Reply

I vote she eats the parents and raises the kid cause they're being just awful HAHAHA, NAW I KNOW SHE WON'T BUT y'know~
Reply

Ahm already becomin' a fan of Arlie <3
Reply

She's a tough gal that's for sure!
Reply

She may be tough, but I can already tell she has a heart of gold
Reply