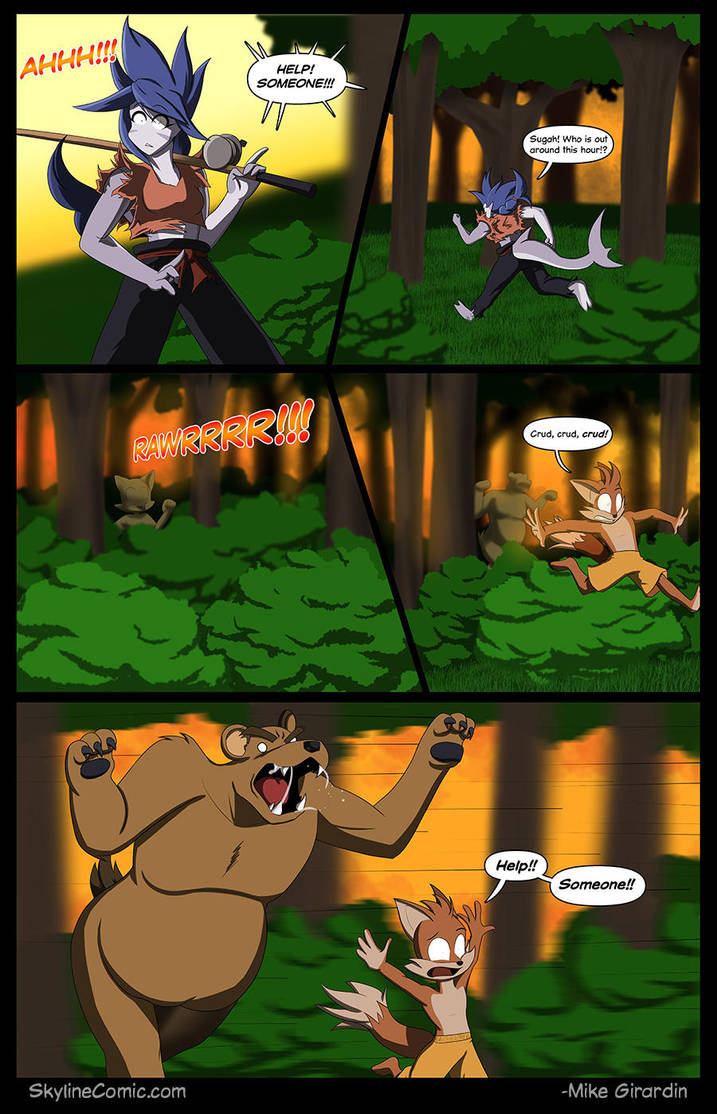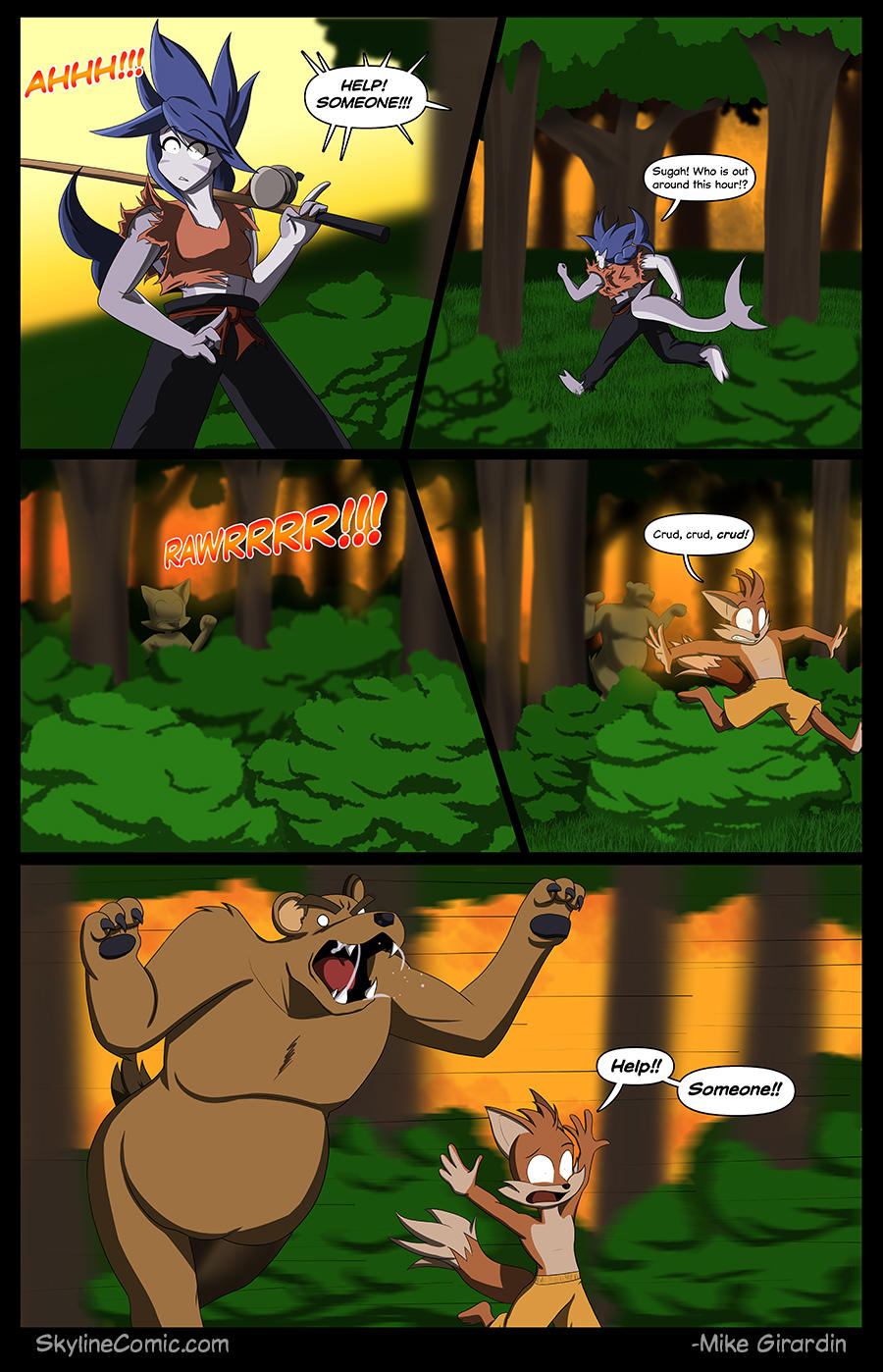 Why do fishing trips always have problems?
Forgot your bait, didn't bring your sea-sick meds, bear trying to eat a kid, forgot your snacks ...wait, BEAR??
Journey to the Skyline © Mike Girardin
Art by Mike Girardin

The bear is the one that clearly cried for help first.

I mean there's a half naked fox streaking through his backyard!
Reply

HARK! DANGER!!!! (pulls out trumpet!) lol
That Bear has serious goo - guy face

Reply