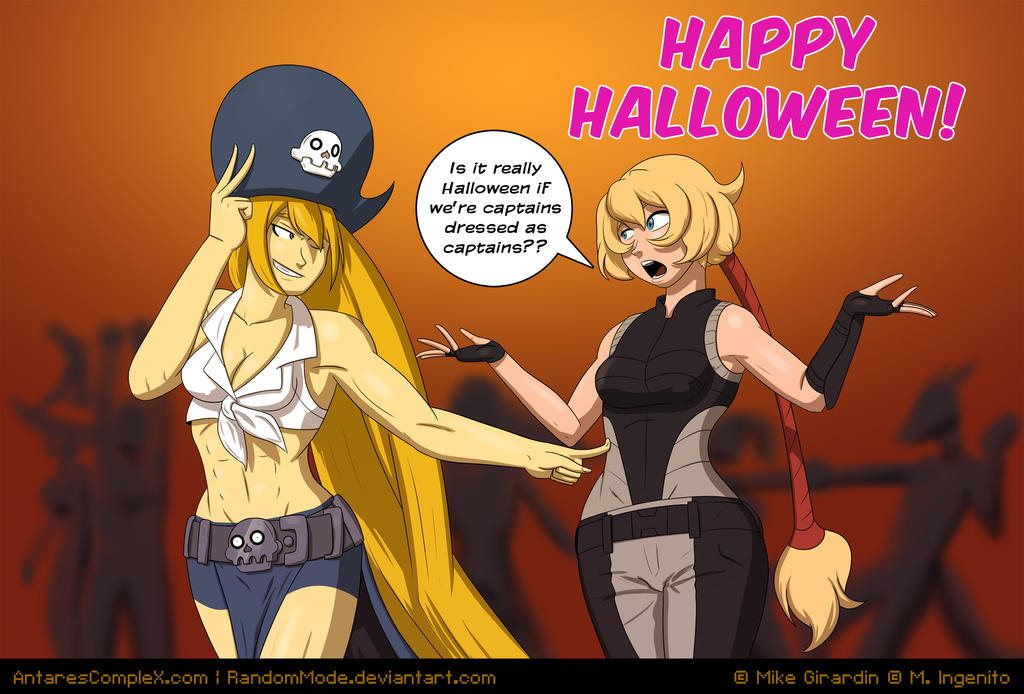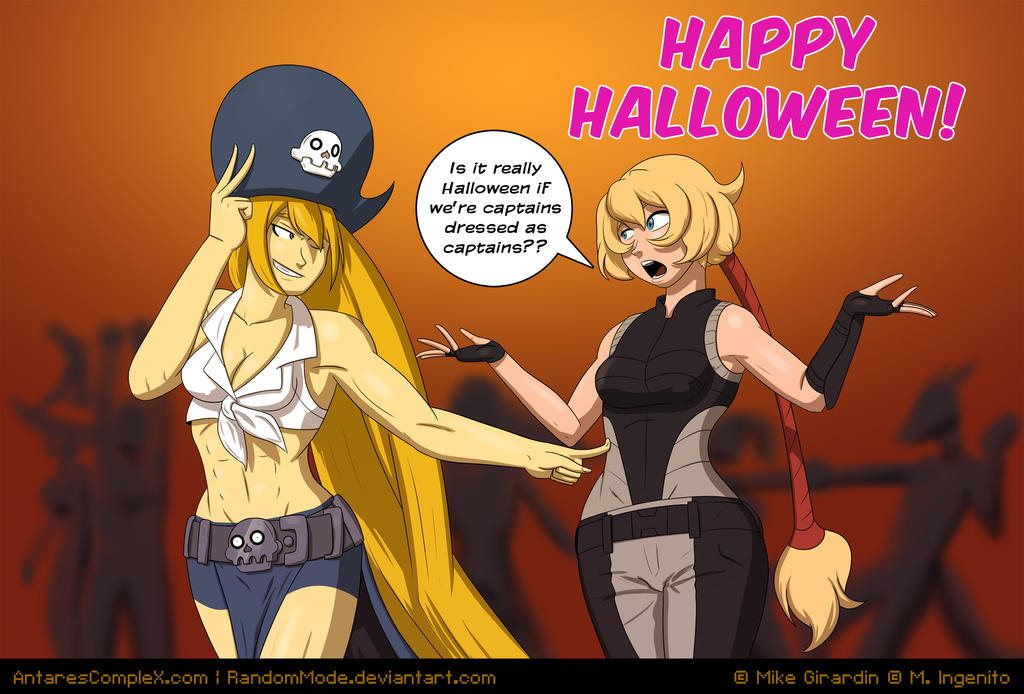 Watch
Madeline brings up a great question, is it really a costume if you're a captain dressing as another captain? Neige doesn't care.
Check out Antares Complex, a scifi adventure comic:
www.antarescomplex.com
Check out The Pirate Madeline, a comic about pirates, mechs and turtles: randommode.deviantart.com
Manga Studio & Photoshop
Antares Complex © Mike Girardin
To anyone who's interested in supporting the comic and my work, I've started a Patreon:
Click here if you want to support the comic via Patreon!

Reply

Wow man!!!

That's super cool of you!! I got to draw Neige, more Neige

Reply

Nicely done

Reply

The expressions on this piece are SUPERB~ Nicely done! Good body language!
Reply

Thanks! Though, spoiler I was rushing this ooooout! I was like "oh yeah....halloween, I need a thing for that don't I?"
THANKS you COMIC people with...with your ....PEER PRESSURE.
Reply

Reply