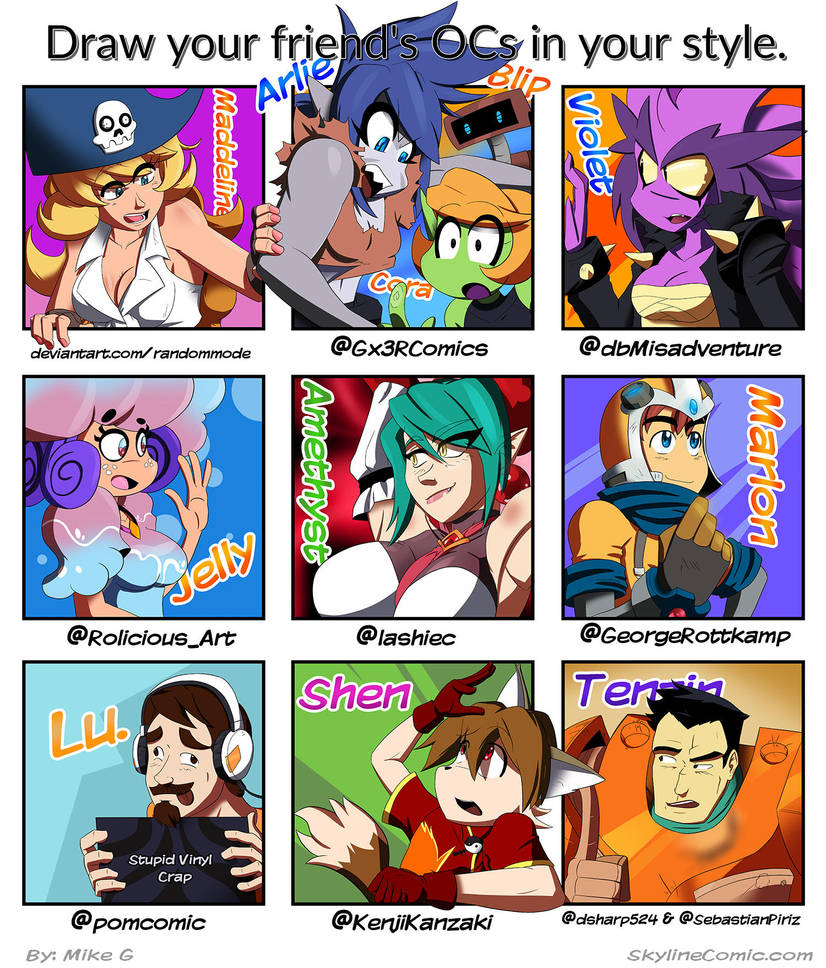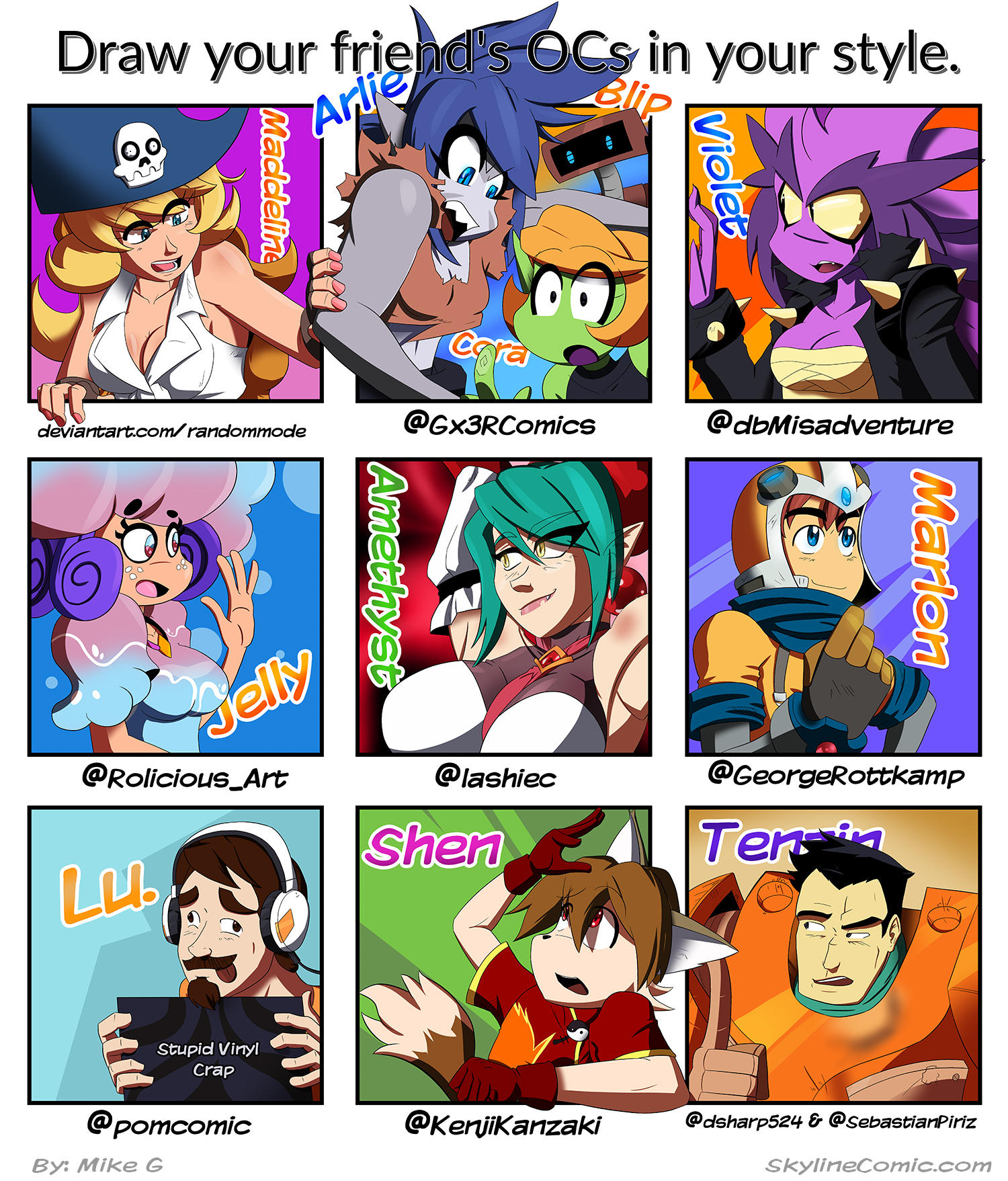 Well I caved and did it. DREW SOME PEEPS OCS! Was fun, and I naturally cheated since I got 3 characters in one box. Look, you can't keep Cora away. It seems to have caused some confusion to those characters that are paying attention.

...Oh this credits section is gonna be horribly long isn't it? Ah crap.

Maddeline © M Ingenito
Arlie, Cora & Blip © Mike Girardin
Violet © Shenaniganza
Jelly © Rolicious

Amethyst © Tara Welker

Marlon © George Rottkamp
Lu © Lu

Shen © KenjiKanzaki

Tenzin ©Daniel Shark & Sebastian Pritz

Art by Mike Girardin
Get early access to my comics, art, art streams over at my Patreon:
Click here if you want to support me via Patreon!
Or, buy me a coffee!
www.ko-fi.com/snotnarok

Reply

No problem, was a lot of fun to make this. Lot's of characters and in two different styles no less!
Ame is always amusing to draw. So smug!

Reply

YooooooooooooooOOOO THANK YOU SO MUCH, THIS IS AWESOME~
Reply

Reply

D'aaaaw, to be fair I'm an awful hermit in general, I actually talk at you often compared to most, NO JOKE...
Reply

I was the same way for a while, I've been trying to be more social since...For IDK how many years I was surrounded by musicians and couldn't talk much about art or projects because the response would be "cool....cool....but how about this awesome riff!?"

Now I found punks like the ones on this meme >:V ya'll cool okay? Okay.

Reply