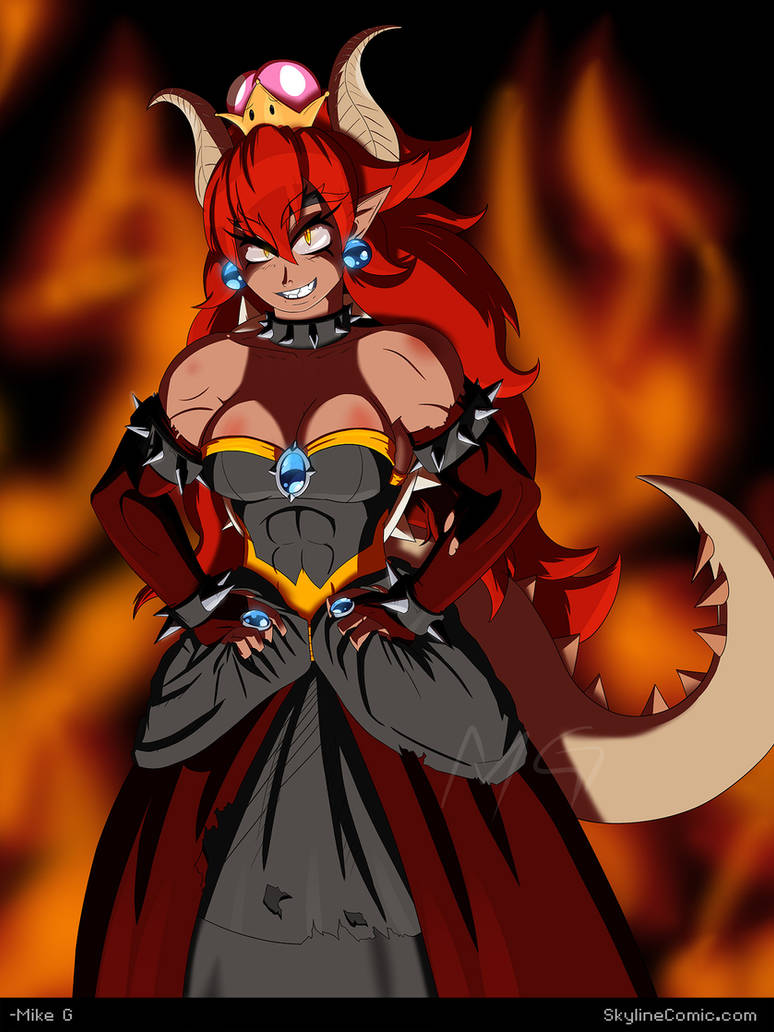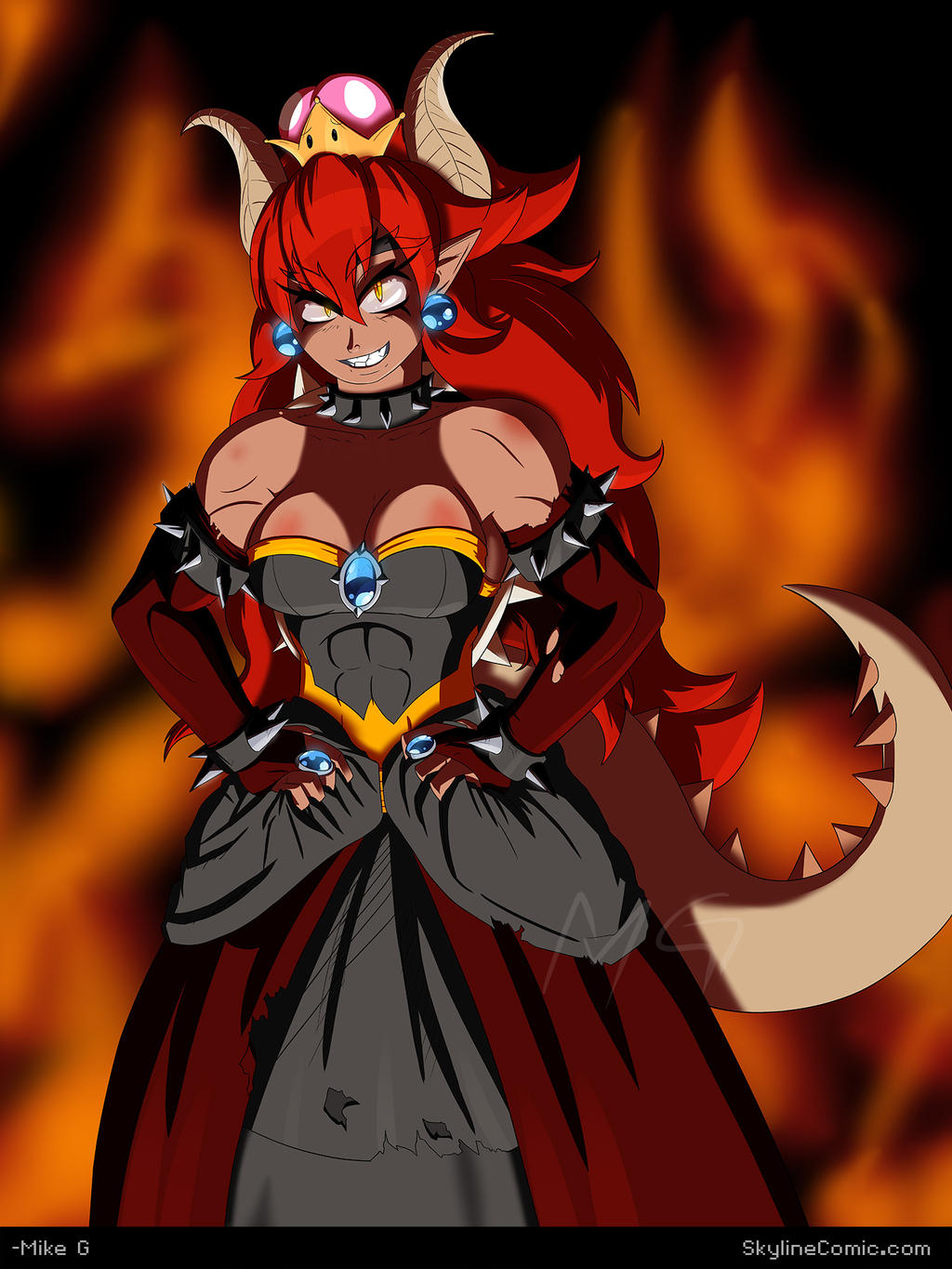 Watch
My goodness my twitter feed and DA feed have been filled with Bowsette or Bowserette, whatever you want to call her. All I know is, the vast majority are all so twiggy! So I threw my Rule 63 hat....uh, crown in the ring!

She gun hurt ya boy.

I'm not super happy with how it came out so I might try another Bowsette in a different pose when I get the chance. Maybe with less 'guns' ...or more. Who knows.

Credit to:

who started this insanity.
Bowser © Nintendo

Art by Mike Girardin
Get early access to my comics, art, art streams over at my Patreon:
Click here if you want to support me via Patreon!
Or, buy me a coffee!
www.ko-fi.com/snotnarok